Defence still wins Championships
It's no secret that the NFL is an offence driven league, with teams favouring a high powered passing game that puts points on the scoreboard.
Tonight's Super Bowl showed that defence is still an integral part, if not the most important part of any NFL team that wants to make a run for the Lombardi Trophy.
Seattle's defence, led by the Legion of Boom, was aggressive, hard hitting and dominant on every single play of the game. By midway through the second half, a sense of sorrow seemed to befall the crowd at Met Life Stadium as the Broncos continued to be beat down by the Seahawks.
For a defence to be so controlling in the final game of the season is unique; to achieve this feat against the number one offence in the NFL, one which includes MVP Peyton Manning, is staggering.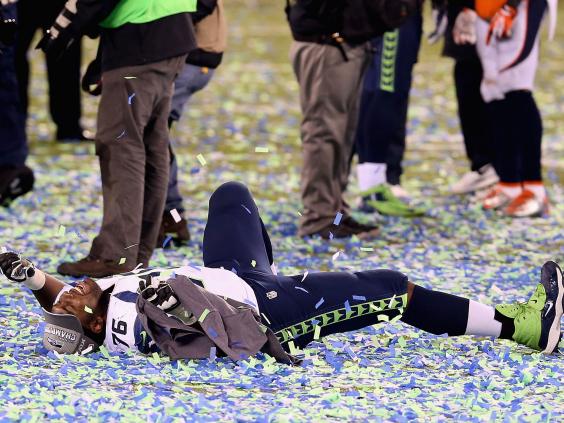 Peyton Manning is a great quarterback, but not the greatest.
Where does this defeat put Peyton Manning in the discussion of all time great quarterbacks? Well, despite his mistakes and relatively poor performance in the Super Bowl, Manning is still one of the league's best players.
His bid to become the greatest quarterback of all time is in serious jeopardy however. Success in the NFL is not solely defined by the records you possess, or even by how many games you win.
Success in this league is defined by the number of championships you hold, and for a player with such a prestigious career, Manning holds too few to be considered the greatest of all time.
Even if his Broncos did manage to beat a far superior Seattle team tonight; for him to be considered better than Montana or Bradshaw would be a push.
The worry for Manning now is that he missed his chance tonight. He has just completed his 16th season at the age of 37, so time to win more Super Bowls in running out.
With one win in three attempts at holding the Lombardi Trophy, Manning is gaining a damaging reputation as a quarterback who thrives in the regular season, but falters in the postseason. A reputation the greatest quarterback of all time couldn't possibly possess.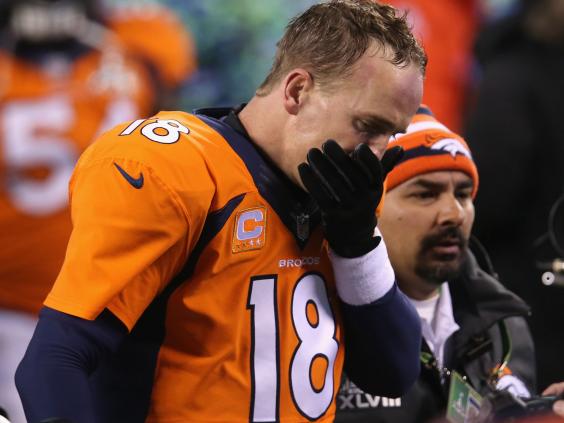 Seattle's win could be the start of a string of NFC Super Bowl champions
The NFL has been blessed in recent years with close; crowd pleasing Super Bowls. This year was an obvious exception.
The real Super Bowl this season was between the Seattle Seahawks and the San Francisco 49ers in the NFC Championship game two weeks ago. The hard-hitting struggle between the two West Coast powerhouses was what tonight's game should have been, and more.
What tonight's Super Bowl, as well as the rest of the season has shown is that the NFL may be drifting back to the days of dominant NFC teams.
Seattle possesses a young squad with strengths in all three phases of the game, not unlike their division rivals, the 49ers, and the surprise team of the season, the Carolina Panthers. Green Bay remains a strong contender with Aaron Rodgers, whilst New Orleans are still continuing to challenge on a regular basis with Drew Brees at the helm.
The NFC won 13 straight championships between 1985 and 1997 so have traditionally been a stronger conference. Tonight's Super Bowl quite possibly became the start of a brand new NFC streak.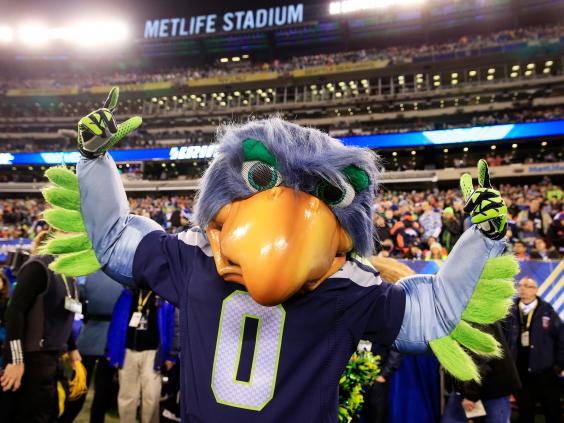 Pete Carroll did it his way
For a coach who has faced such adversity throughout his career, what better place for Seattle head coach, Pete Carroll, to win his first Super Bowl title.
Nearly 20 years after being fired by the New York Jets in his first season as an NFL head coach, Carroll has proved to the organisation as well as the league that his way really does win championships.
A true player's coach, Carroll was originally deemed too personal, too friendly with the teams' players to be taken seriously. However his coaching style has become an integral part of the culture in Seattle. By granting players such as Richard Sherman free reign in their positions, Carroll has allowed his team to play the way they want to play, a system that has clearly worked, now that he holds Seattle's first Lombardi Trophy.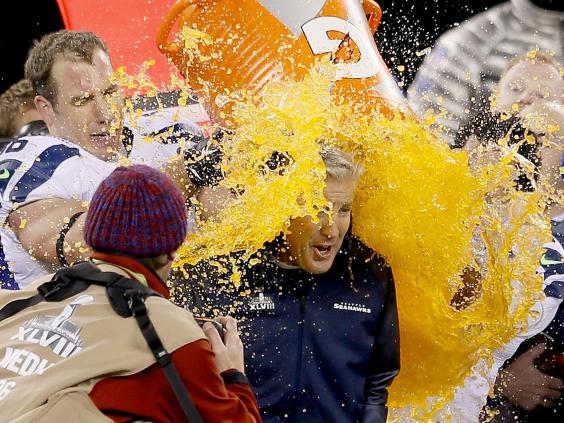 Russell Wilson has a bright future ahead of him
"Russell, why not you?". These are the words of Russell Wilson's late father earlier in the young quarterbacks career.
The 5"11 Super Bowl winner was constantly reminded before his career took off, that he was too small to play quarterback in the NFL, and that his arm wasn't strong enough.
Drafted in the third round of the 2012 NFL Draft, Wilson joins an elite group of starting quarterbacks to win a Super Bowl in just their second season. What's promising for Wilson, along with the rest of the Seahawks organisation, is that he hasn't been the hindrance most second year QB's often are, if anything he improved his team's chances of a Super Bowl this season, decimating defences with his legs as well as his arm.
To win such a significant title so early in his career will raise questions as to whether his desire for another Super Bowl is as strong as his desire to win the first.
For a player with the substantial talent and ability to prove doubters wrong, Wilson looks set to reach the game's elite in the years to come.
In picture: Super Bowl 2014
In picture: Super Bowl 2014
1/19 The Broncos make their way onto the field

2/19 Queen Latifah gives a rendition of 'America the Beautiful'

3/19 Joe Namath did the coin toss in a superb coat

4/19 The Broncos concede a safety very early on

5/19 The Broncos concede a safety very early on

6/19 Seattle kick a first quarter field goal

7/19 Wide receiver Doug Baldwin #89 of the Seattle Seahawks makes a reception in the first quarter

8/19 Bruno Mars in the half time show

9/19 Bruno Mars and the Red Hot Chilli Peppers

10/19 Doug Baldwin of the Seattle Seahawks scores a touchdown against the Denver Broncos

Doug Baldwin of the Seattle Seahawks scores a touchdown against the Denver Broncos

Getty Images

11/19 Jermaine Kearse of the Seattle Seahawks holds off Tony Carter of the Denver Broncos to score a touchdown

12/19 Wide receiver Percy Harvin #11 of the Seattle Seahawks runs 87-yards to score a touchdown

13/19 Wide receiver Doug Baldwin #89 of the Seattle Seahawks celebrates his 10-yard touchdown

14/19 Tight end Zach Miller #86 and quarterback Russell Wilson #3 of the Seattle Seahawks dump Gatorade on head coach Pete Carroll

15/19 MetLife Stadium is shown after the Seattle Seahawks won Super Bowl XLVIII

16/19 Quarterback Peyton Manning #18 of the Denver Broncos walks off the field after their 43-8 loss

17/19 The Seahawks mascots celebrates

18/19 Tackle Russell Okung #76 of the Seattle Seahawks celebrates after winning Super Bowl XLVIII

19/19 Seattle Seahawks Owner Paul Allen celebrates with the Vince Lombardi Trophy

Seattle Seahawks Owner Paul Allen celebrates with the Vince Lombardi Trophy

Getty Images
Related articles: