With the new year comes the dawn of a new season of motorsport, so what better way to start as we mean to go on by bringing you a new weekly column rounding up the biggest news from the world of two and four wheels.
Not just consigned to the dominating force that Is Formula 1, we'll aim to bring you all the talking points from the lower formulas such as GP2, GP3 and Formula Renault, as well as the World Endurance Series, Indy Car, Nascar, British and World Touring Cars and even the World Rally Championship. And while we're at it, a close eye will be kept on Moto GP, World and British Superbikes, as well as the latest news from the motorbike world including the Isle of Man TT and the North West 200.
WEBB CONTINUES 2014 SUCCESS WITH DUBAI TITLE
So where to start? We may be just 12 days into 2015 but already we've had are first helping of FIA action in the form of the Dubai 24 Hours. 95 cars roared into life on Friday afternoon at the Dubai Autodrome in the first of a six-race series that has been supported by the FIA for the first time this year.
The race featured 12 changes of the lead and a number of high profile endurance drivers eager to start their season with a bang, but in the end there was no stopping the No 2 Black Falcon Mercedes SLS AMG GT3 of Abdulaziz Al Faisal, Hubert Haupt, Yelmer Buurman and Briton Oliver Webb – who added to his 2014 European Le Mans Series triumph - from claiming victory, leading 550 of the 604 laps completed.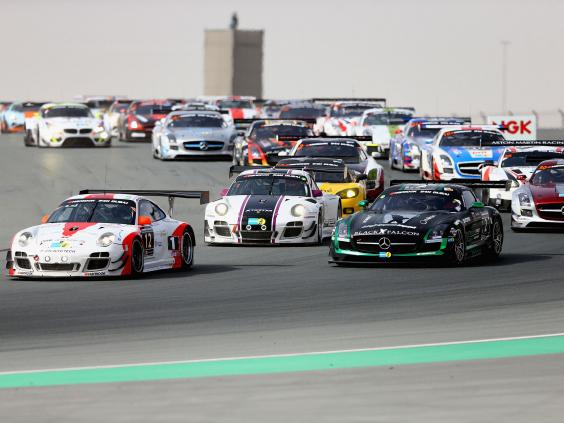 Their No 3 sister car of Khaled Al Qubaisi, Bernd Schneider, Jeroen Bleekemolen and Andreas Simonsen was forced to retire after an early crash on Friday evening, which allowed the No 2 Merc to power to victory in the first of three 24 hours races this season, along with three 12 hour races.
The No 30 Ram Racing Mercedes SLS AMG GT3 car of Tom Onslow-Cole, Adam Christodoulou, Thomas Jager and Cheerag Arya finished a creditable second ahead of the No 88 Dragon Racing Ferrari 458 GT3 of Mohammed Jawa, Jordan Grogor, Matt Griffin and Rob Barff – who also took victory in the GT3 Am class.
There's a special mention too for the fifth-place finishing No 23 Nissan GT Academy Team RJN GTR Nismo GT3 of Florian Strauss, Ricardo Sanchez, Ahmed Bin Khanen, Nicholas Hamman and Gaetan Paletou, who also secured second the in the GT3 Am class. Their finish is all the more impressive given Sanchez, Bin Khanen, Hamman and Paletou only began racing last year after winning their regional GT Academy competitions which is run in partnership between Playstation and Nissan. Strauss, seen as the experienced hand in the car, was a winner in the competition the year previous.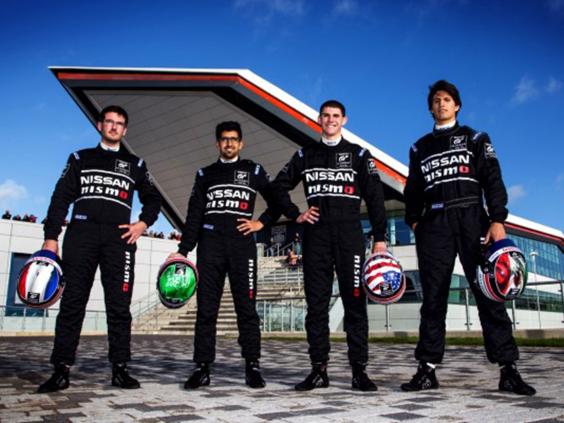 FORCE INDIA TAKE THE LEAD AS FERRARI AND MCLAREN ANNOUNCE PLANS
With the first F1 test of the year scheduled for the start of February, both Ferrari and McLaren have announced their plans for unveiling their 2015 challengers. McLaren will launch their MP4-30 on 29 January, while Ferrari will unveil their yet-to-be-named car a day later, with the first test event of the season taking place at Jerez in Spain between 01-04 February.
Both teams will be ones to watch this year given their exciting driver changes. The Tifosi have a new man at the wheel in the form of four-time world champion Sebastian Vettel who, it is hoped, will lead the Italian manufacturer to a revival and secure their first Drivers' Championship in eight years. His arrival signalled the departure of Fernando Alonso, who made a dramatic return to McLaren to partner veteran Jenson Button after he beat off Kevin Magnussen for a 2015 seat.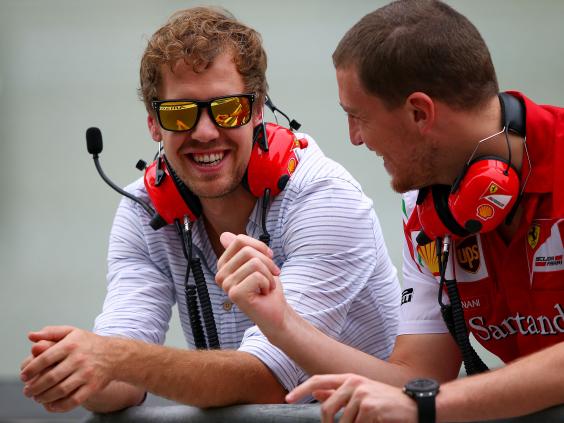 However, Force India announced on Sunday night that their VJM08 will be launched in Mexico on 21 January, a full 11 days before the action begins at Jerez.
MAX VERSTAPPEN HAS MORE PRESSURE ON HIM THAN BEING THE NEXT BIG THING
The 17-year-old who will race for Toro Rosso this season has certainly attracted the headlines given his young age and inexperience, but the FIA's decision to change the qualification process for the required superlicence  now means drivers must be 18 years old, have passed a test on sporting regulations, and completed at least two years in junior single-seaters  – two of which Verstappen would not have met.
It's made the path to F1 through the formulas undeniably harder, but may well banish the debate over whether driver deserve to be in F1 at such a tender age.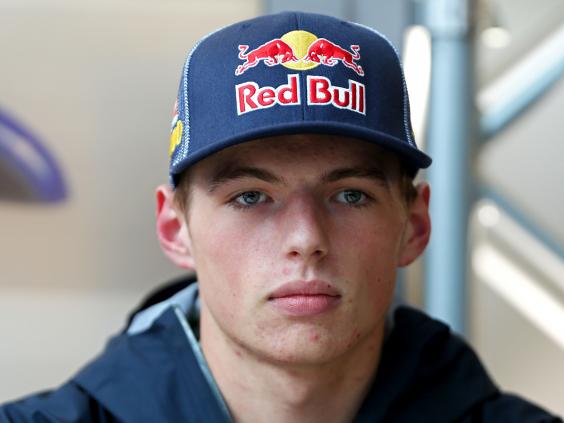 HONDA UNDECIDED ON 2015 CHALLENGER
Gordon Shedden has revealed that Honda are still unsure on which car to use for their 2015 BTCC campaign despite tasting success with last season's Civic Tourer, which he says was only ever a "one-year programme".
"We're going to go back to another Civic but exactly how it's going to look still is a little up in the air at the moment," Shedden said at the Autosport International event last week.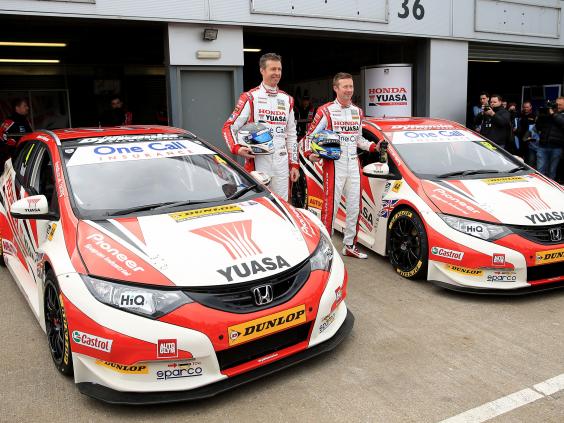 "A lot of people are going to expect us to use the Civic Type R, which looks fantastic as a road car. The only problem is it doesn't exist at the moment so we can't actually build a race car out of it."
Meanwhile former European and World Touring Car champion Andy Priaulx will return to the BTCC for the first time since 2002 after agreeing a drive with reigning champions West Surrey Racing. Regular BMW driver Priaulx will partner former MG man Sam Tordoff with a third driver yet to be annoucned, while the future of 2014 drivers' champion Colin Turkington remains unclear.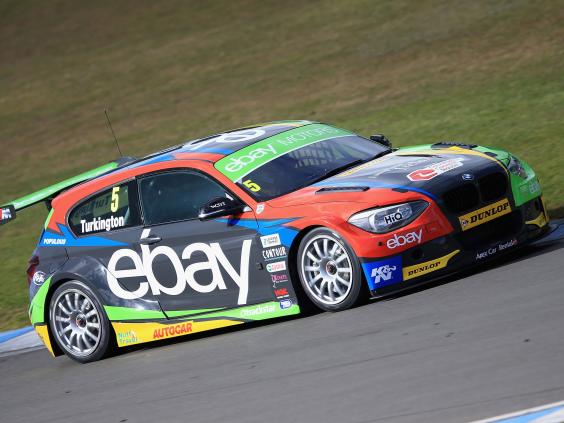 DA COSTA CLAIMS CHAOTIC BUENOS AIRES WIN
Antonio Felix da Costa took his first Formula E victory on the streets of Buenos Aires amid a chaotic and crash-filled race on Saturday.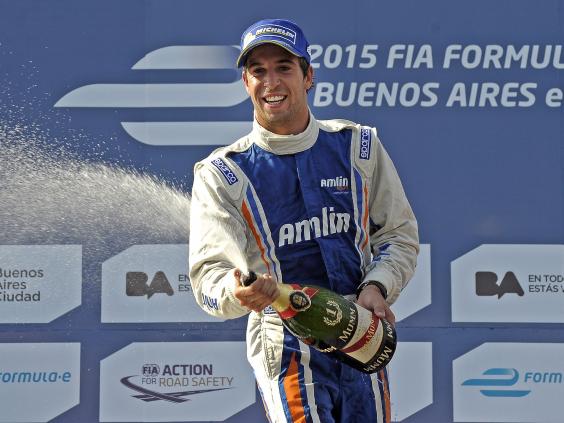 Sebastian Buemi looked to be cruising to victory as he maintained a gap over Lucas di Grassi and Nick Heidfeld until Karun Chandhok's accident at turn 10 – caused by a suspension failure – brought out the safety car.
As soon as the race got back underway, Buemi crashed at exactly the same corner to bring the safety car back out, and Di Grassi soon followed them into the turn 10 barrier after suffering a suspension failure of his own.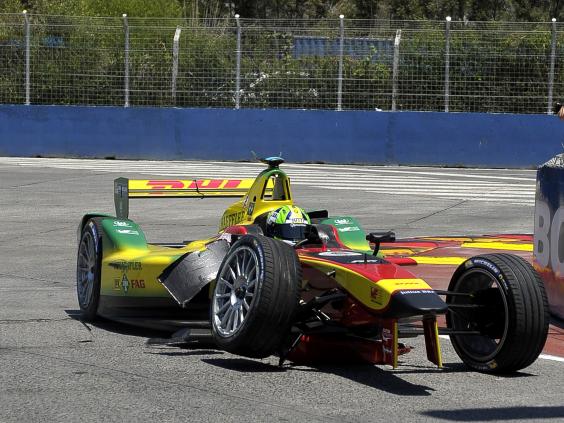 That left Heidfeld in the lead with Sam Bird for close company, but both would be hit with drive-through penalties for pit-lane infractions and allowed Da Costa to assume a lead with a lap to go that he would not relinquish. Behind him, all hell broke loose with cars colliding as they fought for a rostrum finish, and it was left to Nicholas Prost and Nelson Piquet to pick up the pieces and claim second and third respectively. second and third respectively.