Jake Burton's entourage is a huddle of public-relations reps who blur the line between professionalism and awestruck fandom. They sit in the corner of an apartment in the Swiss resort of Laax as Burton appears from somewhere upstairs, like a mountain deity. Hands are shaken.
At 59, the American's hair is still surfer-long, and he wears jeans and a hoodie. Under the logo on his chest there reads the date that the sport he created – snowboarding – was born: "Est. 1977". Burton has to be the only inventor of a sport who has lived to guide it from niche pursuit to global industry, cultural phenomenon and the Olympic big time.
But almost 40 years after he released himself from the clunky bindings of skiing, thrusting youthful rebellion into a staid world, he and his grown-up child are negotiating tricky terrain. As riders start competing at the Sochi Games, most on boards that can be traced back to Burton's barn in Vermont, old enmities are resurfacing – in one case, reaching a US federal court.
The afternoon before my audience with Jake at the Burton European Open, a contest that he hosts each January, some of the world's best riders are competing in the slopestyle event. High above Laax, rails and obstacles lead to a series of giant ramps from which riders launch into dizzying aerial manoeuvres (riders take them on one by one: judges score them on difficulty and style). An American boarder called Seth Hill stands above the start ramp. Imbibing the devil-may-care spirit that many associate with his sport, he downs a Jägermeister miniature before dropping in. The crowd roars.
But as Hill nails his run with a final backside 900 tail-grab (two-and-a-half full rotations performed while clutching the rear tip of his snowboard), the important action is arguably taking place away from the cameras. Alongside the professional slopestyle course, which made its Olympic debut with qualifying rounds yesterday, a smaller snowpark is open to anyone. Winter playgrounds just like it have popped up in resorts all over the world to meet the demands of a boom in boarding. But what's striking in Laax is the number of young skiers lining up to pull tricks.
That skiing has become cool has been clear for more than a decade – on pistes, parks and away from it all in the backcountry. Freestyle skis are fatter than traditional skis and have tips at both ends, allowing riders to travel, take off and land similar tricks backwards as well as forwards. The clothing has changed, too, as well as the culture. In short, a ski industry that was stunned by a snowboarding craze had to adapt to survive a descent into dowdy irrelevance. Adaptation meant imitation; young skiers today talk like boarders and, were it not for their unyielding boots, they'd walk like them, too.
For the first time in the Winter Olympics, they are also competing in the same arenas, including slopestyle. But perhaps most symbolically, skiers will also follow boarders into the halfpipe, a snowboarding domain synonymous with the sport. The vast, sloping furrow of hard snow was where, at the last Olympics, Shaun White, the American rider, stole the whole show – and its global television audience – from such traditional winter stages as the ice rink and downhill skiing course.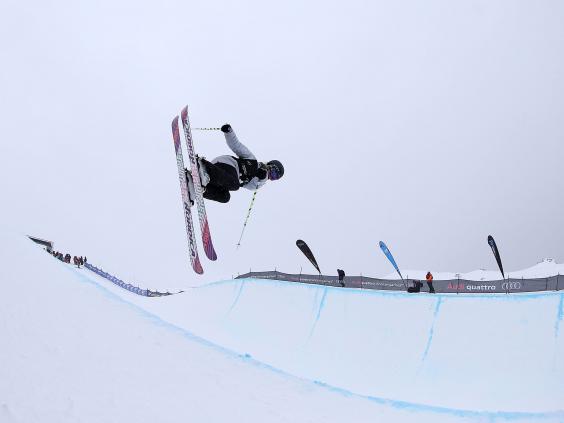 Rowan Cheshire represents a new face of skiing – and of British sport. The 18-year-old is part of a six-person British freestyle ski team making its Olympic debut in Sochi. Only one was born before 1990. She's among the favourites to win gold in the women's halfpipe. "I don't think people saw our sport as a proper one," she says from her home in Stoke. "I think it will stick with us for life that we are the first halfpipe skiers to compete at the Olympics. We're making history, which is pretty cool." Not so long ago, a skier in a halfpipe would have been as welcome – and likely – as a waterskier stealing waves from Hawaiian surfers. Cheshire's generation has little memory of a cultural rift in the mountains that I, a lifelong and passionate skier, assumed had closed years ago. But symbolic parity in Sochi parallels tough times for snowboarding brands, and a new round of friction and soul-searching.
After I meet Burton, who is laid-back about skiing ("I just don't know that I would gain that much by giving a shit about it," he tells me, smiling), I talk to Marko Grilic, a 30-year-old pro snowboarder from Slovenia. Over a beer, he's more forthcoming. "I don't know how Jake explained this, but I'm gonna be pretty rough. Skiing hated on snowboarding, then, all of a sudden, snowboarding became way cooler and skiers wanted to look like them. They just copy-pasted everything we did… they're stealing all the people that should be snowboarding."
Grilic isn't alone among veterans in feeling this way. Back up the mountain, Henry Jackson is commentating on the slopestyle event in front of a big screen beside the course. The British boarder and presenter's words, including frequent shouts of "SIIICK!", echo across the valley. "Snowboarding has brought so much to the ski industry," he says. "Like, skiing was going downhill fast, then guys like Jake Burton came in with advances that revitalised it. He brought that [in] against heavy resistance, and I think what's lacking now is a slight tipping of the hat from skiers."
Such resentment is perhaps understandable. Statistics and anecdotal evidence indicate a worrying decline in snowboarding, not least in its US birthplace. The widely read Outside Magazine ran a story last week in which American writer and skier Marc Peruzzi said "snowboarding is screwed". Some US resorts have seen snowboarder visits fall by half, while sales of equipment are down 29 per cent in the past six years (Burton Snowboards, a private company, does not share figures, but annual sales have been estimated at half a billion dollars). "Where did all the snowboarders go?" Peruzzi asks. "Many are skiing. Others simply quit."
The story didn't go down well among many boarders. A blogger called the "Angry Snowboarder" despaired of "bigot asshole skiers that write for online magazines saying we're dead". He suggested that snowboarding was merely going through a period of change, as early adopters get old. That may be the case. It is still a young sport, but surely the evidence is worrying even if it is shared by "asshole skiers" such as me.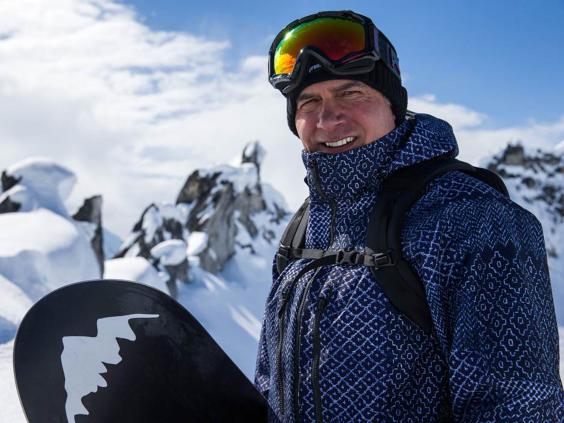 Every boarder that I speak to has friends who have ditched skiing for boarding only to have returned in the past few years. They switched in the first place because skiing used to be roughly as cool as rambling. Family photo albums from the early 1990s are fashion- disaster flickbooks: faded pastel-green salopettes from C&A's Rodeo line (RIP); grey, rear-entry boots; ski passes flailing on retractable strings. For young skiers who were prepared to learn something new, snowboarding promised a fresh image that was anathema to their tartiflette-scoffing parents.
For ski manufacturers, this spelt disaster. Kevan Beane, 46, is a former US racer who has been making his own skis in Chamonix, France, for more than 20 years, latterly under his Rip'nWud brand. In the mid-1990s, Beane worked with Salomon, a giant in skiing, to help develop some of the earliest "freeride" skis, the fat planks that transformed the sport off-piste and kick-started a revival that is now evident in the halfpipe. "Snowboarding is what pulled the heads out of the ski industry's ass," he says.
Burton made the switch earlier than most. Like me, he first skied with his parents when he was seven, in Vermont. But as a teenager in the 1960s, he was seduced by the Snurfer, a popular stand-up sled on which "snow surfers" balanced while holding a rope attached to the front. Later, as a bored business-school grad, he devised bindings to keep feet fixed to board, and developed board design.
He also cut the rope. In 1977, while working tirelessly in his barn, he founded Burton Snowboards and shaped a fad into a sport. "I was passionate about skiing and, when I started making snowboards, I thought I would continue to ski," he recalls. "But now I have no interest in wearing a pair of ski boots. I almost laugh to see them. And those poles? I don't get it, and I never have since snowboarding got so good."
Before it could get good, it had to fight for acceptance. Early boarders were viewed as reckless punks who cut up mountains or got in the way. Resorts banned them. But Burton and his cohorts embraced the resistance to imbue boarding with a rebelliousness that only made it more popular. "It still has this free spirit," he says. "It's about independence, about not being told what to do – not following tradition, or the letter of the law." Slowly, resorts woke up. In America, though, three still hold out against progress, like golf clubs with bans on women. In Alta, in Utah, Burton remembers being screamed at by skiers while riding in their backyard about nine years ago. "Ski patrol never caught up with us – we were gone," he says.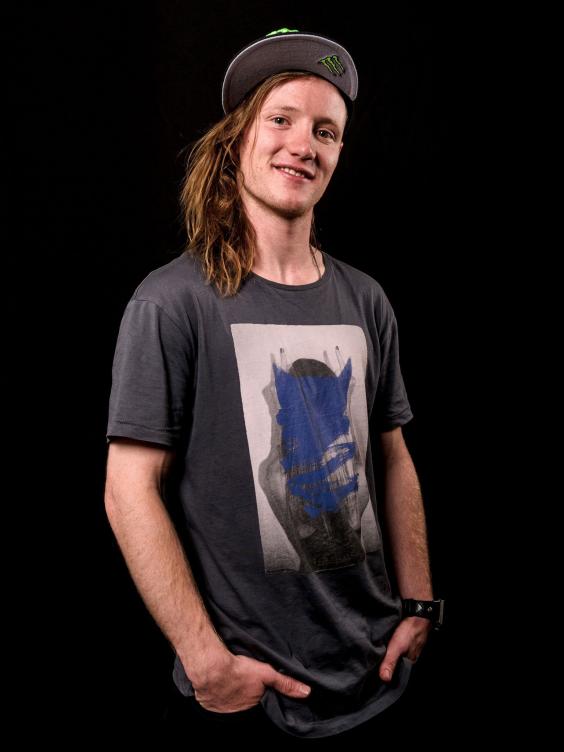 In 2008, he launched a "poach for freedom" campaign with prize money awarded to the best short film made by snowboarders riding in these "elitist, fascist resorts". The ban remains, and, just last week, a crew of boarders filed a lawsuit against Alta. Because it's built on public land, they argue, a ban is not only anti-constitutional but also breaches their human rights.
Great marketing for a sport that has otherwise slid into the establishment (these are its fifth Olympics) but a few refusenik resorts no longer pose the biggest threat. Surely that now comes from skiing, the resurgence of which Burton has inadvertently inspired. But he insists he's, well, cool about it. "We took advantage when skiing was so lame but when it came back, it was kind of inevitable. Imitation is flattery… I mean, we imitated skiing first. I didn't invent steel edges, or build these resorts."
Burton's sangfroid notwithstanding, his company is worrying about the future, and in particular its youngest market. Small children, including even Burton's own, typically started out on skis. Boards were unwieldy and instructors hard to find. So children skied, and switched later. "But it's a lot harder for them to put the skis away now," Henry Jackson warns. "If you're already really good at skiing and you can hit the big jumps and it's cool, why would you stop? That's tough for snowboarding – there are a lot fewer boarders coming through now."
To get children in on the ground floor, Burton has devised better junior boards, as well as special leashes and "Riglet Parks" in resorts (slogan: "pulling kids in the right direction"). One such park made its British debut this winter at the Ski and Snowboard Show in London. Burton believes that if children board first, it's still the more appealing discipline.
Perhaps encouragingly for Burton, Britain's youngest Olympians talk more positively about the sport, by which they mean skiing and boarding. For years now, thanks partly to the X Games, the alternative "Olympics" for action sports, riders have competed at the same events. Freestyle skiers are much closer to boarders now than they are to Alpine ski racers in their skinsuits.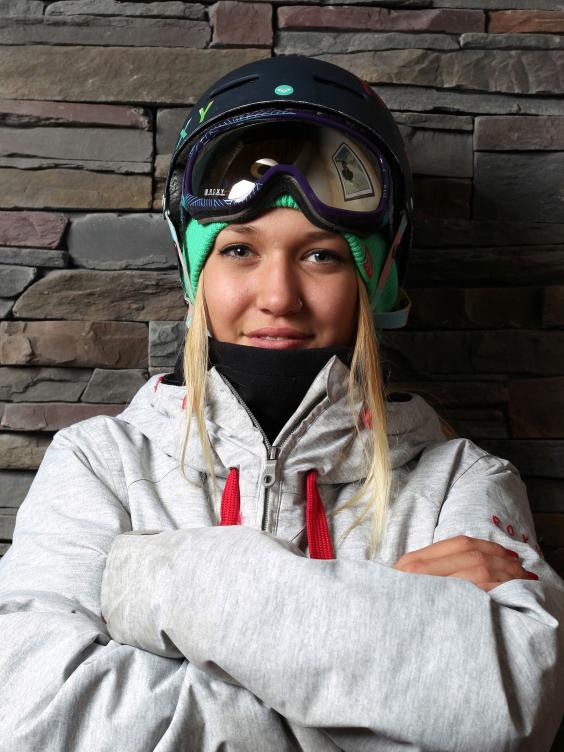 James Woods, 22, is one of the favourites to win the ski slopestyle event. As a child at a now defunct dry slope in Sheffield, he took snowboarding and ski lessons at the same time, and "loved them both". He only stuck with skiing because the lessons were cheaper and more available. "I just about remember the time when there were mountains for skiers and mountains for snowboarders," he says. "But it's definitely done a full 360. If anyone's holding on to other ideas, or thinks skiers are ungrateful to board sports, they can carry on dreaming."
Pat Sharples is a veteran at 36, and head coach of the British Freeski team. For him, a place at the Olympics "is more than a dream come true because it was never even a dream – we never imagined this could happen". He credits Shaun White and his halfpipe feats with promoting his sport, too, but adds: "There's no friction anymore – they just happen to be on one plank and we're on two. We're inspired by each other."
Whether or not Burton can ensure that his sport continues to thrive, his place in history is reserved. Not that the company CEO, who survived a cancer scare in 2012, has plans to retire. At Laax, where he stays until the end of a Burton gig on the last night of competition (headlined, perhaps incongruously, by Pete Doherty and his band, Babyshambles) he is still stunned by how far his sport has come.
"It's been an incredible experience just to watch the way kids took hold of it," Burton says. "I had no idea that people would be doing double corks [a crazy trick] or that halfpipes would ever exist. I mean, what's happened has been phenomenal. It's been a great ride."
Winter Olympics 2014: The best images from Sochi

Winter Olympics 2014: The best images from Sochi

1/78 24 February 2014

Russia's President Vladimir Putin (C) poses for a photo with Russian athletes, winners of the Sochi 2014 Winter Olympics, in Sochi

GETTY IMAGES

2/78 23 February 2014

Hundreds of dancers join together to form the Olympics logo, with the fifth ring purposefully representing the malfunction in the opening ceremony.

Reuters

3/78 23 February 2014

Fireworks explode around the Fisht Olympic Stadium at the end of the Closing Ceremony of the Sochi Winter Olympics at the Olympic Park in Sochi

4/78 23 February 2014

Alexander Zubkov's four-man bobsleigh team celebrate gold for Russia

reuters

5/78 23 February 2014

Pilot John James Jackson, Stuart Benson, Bruce Tasker and Joel Fearon of Great Britain team 1 make a run during the Men's Four Man Bobsleigh

GETTY IMAGES

6/78 22 February 2014

Silver medalist David Murdoch of Great Britain celebrates during the medal ceremony for Men's Curling

Getty Images

7/78 21 February 2014

Jianrou Li of China slides into the way of Elise Christie of Great Britain while competing in the Short Track Women's 1000m Semifinals

GETTY IMAGES

8/78 21 February 2014

Elise Christie of Great Britain, Seung-Hi Park of South Korea, Marie-Eve Drolet of Canada and Veronique Pierron of France compete in the Short Track speed skating quarter-finals

GETTY IMAGES

9/78 21 February 2014

Despite still winning a silver medal, David Murdoch reflects on what could have been after his Team GB curling rink lose 9-3 to Canada in the gold medal match

GETTY IMAGES

10/78 21 February 2014

Ukraine win their first gold medal of the Games with Vita Semerenko shooting at the range to help secure the Women's Biathlon 4x6 km Relay title

GETTY IMAGES

11/78 21 February 2014

Sweden's Fredrik Lindberg shouts out orders to his teammates as Sweden go on to claim bronze in the curling, beating China 6-4

GETTY IMAGES

12/78 21 February 2014

Franziska Preuss of Germany competes during the Women's 4 x 6 km Relay in a Sochi sunset behind her

GETTY IMAGES

13/78 21 February 2014

David Murdoch pictured during the curling final which Team GB lost 9-3 to Canada

GETTY IMAGES

14/78 20 February 2014

Eve Muirhead in action in the bronze medal match, which Team GB won, beating Switzerland

GETTY IMAGES

15/78 20 February 2014

Great Britain's Anna Sloan, Eve Muirhead, Vicki Adams and Claire Hamilton celebrate after winning the Women's Curling Bronze Medal Game at the Ice Cube Curling Center

GETTY IMAGES

16/78 20 February 2014

Great Britain's Anna Sloan, Eve Muirhead, Vicki Adams and Claire Hamilton celebrate after winning the Women's Curling Bronze Medal Game at the Ice Cube Curling Center

GETTY IMAGES

17/78 20 February 2014

Great Britain's Anna Sloan, Eve Muirhead, Vicki Adams and Claire Hamilton celebrate after winning the Women's Curling Bronze Medal Game at the Ice Cube Curling Center

GETTY IMAGES

18/78 19 February 2014

Finland's goalkeeper Tuukka Rask (L) celebrates with a team-mate at the end of the Men's Ice Hockey play-off quarter-final against Russia, which they won 3-1

GETTY IMAGES

19/78 19 February 2014

Canada's Skip Jennifer Jones celebrates after throwing the last stone to win the game against Team GB

GETTY IMAGES

20/78 19 February 2014

Eve Muirhead, Anna Sloan, Vicki Adams, and Claire Hamilton of Great Britain console each other after losing to Canada in the curling semi-final

GETTY IMAGES

21/78 19 February 2014

Norway's Marit Bjoergen crosses the finish line to win in the Women's Cross-Country Skiing Team Sprint Classic Final at the Laura Cross-Country Ski and Biathlon Center

GETTY IMAGES

22/78 19 February 2014

Gold medalists Finland's Sami Jauhojaervi (bacK L) and Finland's Iivo Niskanen (16 R) react at the finish line of the Men's Cross-Country Skiing Team Sprint Classic Final

GETTY IMAGES

23/78 18 February 2014

A fan takes a snap at the Sochi games

GETTY IMAGES

24/78 18 February 2014

Violinist Vanessa Mae pictured competing in Sochi

GETTY IMAGES

25/78 18 February 2014

Cameron Bolton of Australia (yellow bib) leads the field in the Men's Snowboard Cross 1/8 Finals

GETTY IMAGES

26/78 18 February 2014

Vanessa-Mae competes before finishing 74th after her first run in the women's giant slalom

GETTY IMAGES

27/78 18 February 2014

Scott Andrews of Great Britain throws the rock while playing Norway during the Curling at Ice Cube Curling Center on day 11

GETTY IMAGES

28/78 18 February 2014

Team GB men's curling captain celebrates his two-point haul in the final end of their tie-break 6-5 victory over Norway

GETTY IMAGES

29/78 17 February 2014

Rowan Cheshire posted this picture on Twitter showing the extent of her injuries from a skiing accident in training

Twitter/@Rowan_C_

30/78 17 February 2014

Rui Liu of China competes against Great Britian during the Men's Curling Round Robin on day ten of the Sochi 2014 Winter Olympics

GETTY IMAGES

31/78 17 February 2014

Great Britain skipper Eve Muirfield guided her team to a 9-6 victory over Russia to qualify for at least a tie-breaker for the semi-finals

GETTY IMAGES

32/78 16 February 2014

Alisa Agafonova and Alper Ucar of Turkey compete during the Figure Skating Ice Dance Short Dance

GETTY IMAGES

33/78 16 February 2014

A view of the Ice Hockey in Sochi

GETTY IMAGES

34/78 16 February 2014

Ilya Nikulin #5 of Russia talks with Zdeno Chara #33 of Slovakia after defeating Slovakia in a shoot out during the Men's Ice Hockey Preliminary Round Group A game

Getty Images

35/78 16 February 2014

David Murdoch of Great Britain looks on during the Curling Men's Round Robin match between Great Britain and Norway

GETTY IMAGES

36/78 14 February 2014

Lizzy Yarnold celebrates her victory for Great Britain in the skeleton in Sochi

GETTY IMAGES

37/78 13 February 2014

Lizzy Yarnold looks delighted after her first two runs in the skeleton

GETTY IMAGES

38/78 13 February 2014

Lizzy Yarnold goes on her first run in the skeleton

GETTY IMAGES

39/78 13 February 2014

Elise Christie crashes out in the 500m speed skating final

GETTY IMAGES

40/78 13 February 2014

Great Britain's James Woods competes in the Men's Freestyle Skiing Slopestyle

GETTY IMAGES

41/78 13 February 2014

Great Britain's James Woods competes in the Men's Freestyle Skiing Slopestyle

GETTY IMAGES

42/78 13 February 2014

Eve Muirhead in action against China

GETTY IMAGES

43/78

Lizzy Yarnold pictured practicing at the Games

GETTY IMAGES

44/78 12 February 2014

Eve Muirfield guides a stone across the ice during Great Britain's 9-6 defeat to Canada

GETTY IMAGES

45/78 12 February 2014

Chemmy Alcott finished in 19th place in the women's downhill skiing

GETTY IMAGES

46/78 11 February 2014

Shaun White of the United States congratulates gold medalist Iouri Podladtchikov of Switzerland

Getty Images

47/78 11 February 2014

Seamus O'Connor progressed to the men's snowboard halfpipe semi-final

GETTY IMAGES

48/78 11 February 2014

Andrew Musgrave qualified for the cross-country men's sprint quarter-finals

GETTY IMAGES

49/78 11 February 2014

Dara Howell celebrates her gold medal in the ski slopestyle final with Devin Logan (L) finishing second and Kim Lamarre (R) taking bronze

GETTY IMAGES

50/78 11 February 2014

Katie Summerhayes qualified for the ski slopestyle final with two solid runs but could only manage seventh

GETTY IMAGES

51/78 11 February 2014

Lizzy Arnold topped the timesheets once again during the skeleton training heats

GETTY IMAGES

52/78 10 February 2014

British medal hope Jack Whelbourne crashes out of the 1500m speed skating final

GETTY IMAGES

53/78 10 February 2014

Eve Muirhead of Great Britain watches Margaretha Sigfridsson of Sweden during the round robin match against Sweden

GETTY IMAGES

54/78 10 February 2014

Lizzy Yarnold tops the timesheets on the opening day of training in the skeleton competition in Sochi

GETTY IMAGES

55/78 10 February 2014

Team GB men's curling captain David Merdoch had a perfect record in his side's 7-4 victory over Russia

GETTY IMAGES

56/78 9 February 2014

Ireen Wust of the Netherlands becomes the first openly gay athlete to win gold in Sochi

GETTY IMAGES

57/78 9 February 2014

Jenny Jones with her Bronze medal

PA

58/78 9 February 2014

Great Britain's Jenny Jones celebrates after finding out she won Bronze in the Women's Snowboard Slopestyle Final

PA

59/78 9 February 2014

Jenny Jones of Great Britain celebrates an historic bronze on the snow after the flower ceremony of the Women's Snowboard Slopestyle final at Rosa Khutor Extreme Park

EPA

60/78 8 February 2014

The remains of a door kicked in in the athletes village

61/78 8 February 2014

Sage Kotsenburg of the USA took gold in the snowboard slopestyle

GETTY IMAGES

62/78 8 February 2014

Jamie Nicholls finished sixth in the snowboard slopestyle final

GETTY IMAGES

63/78 8 February 2014

Marit Bjoergen took gold for Norway in the cross country skiing

GETTY IMAGES

64/78 7 February 2014

Fireworks go off over the Olympic Park at the end of the Opening Ceremony of the Sochi 2014 Olympic Games at the Fisht Olympic Stadium

EPA

65/78 7 February 2014

The Olympic Rings as presented by Sochi 2014, where the fifth metal ring failed to illuminate

Twitter

66/78 6 February 2014

A general view of the ice in the Ice Cube Curling Center

GETTY IMAGES

67/78 6 February 2014

Short track speed skater Richard Shoebridge of Great Britain practices at the Iceberg Skating Palace

GETTY IMAGES

68/78 6 February 2014

Severin Freund of Germany jumps during the Men's Normal Hill Individual Ski Jumping training

GETTY IMAGES

69/78 6 February 2014

A ski jumper (R) is seen during practice at the RusSki Gorki Jumping Center

GETTY IMAGES

70/78 6 February 2014

Austria's Miriam Kastlunger races during a women's Luge training session at the Sanki Sliding Centre in Rosa Khutor

GETTY IMAGES

71/78 6 February 2014

Marika Pertakhiya of Russia competes in the Ladies' Moguls Qualification

GETTY IMAGES

72/78 6 February 2014

Yuzuru Hanyu of Japan competes in the Figure Skating Men's Short Program

GETTY IMAGES

73/78 6 February 2014

Volunteers skiers take part in the cross-country training session at the Laura Cross Country Skiing and Biathlon Centre in Rosa Khuto

GETTY IMAGES

74/78 6 February 2014

Germany's Biathlete Evi Sachenbacher-Stehle prepares to shoot near the Olympic rings

GETTY IMAGES

75/78 6 February 2014

An Alpine Skiier in practice

76/78 6 February 2014

Winston Watts of Jamaica pilots a bobsleigh practice run ahead of the Sochi 2014 Winter Olympics

GETTY IMAGES

77/78 6 February 2014

Jamie Nicholls has qualified for Saturday's Snowboard style finals on the opening day of competition

GETTY IMAGES

78/78 5 February 2014

The Olympic Rings are seen in water droplets

GETTY IMAGES