40 horses and 30 jumps make picking a winner of the Grand National a tricky task.
One approach is to use the eeny-meeny-miny-moe method (or alternatively, one of these unscientific options) - but there are some trends from previous races that perhaps give a clue as to who will cross the finish line first in front of 70,000 raucous fans at Aintree.
AGE
Picking a horse between the ages of eight and 12 is a good start. No seven-year-old has won since 1940 and you have to go back to 1923 to find a 13-year-old winner. The last 10 winners have been aged between nine and 11 whilst the last three winners, including 2014 champion Pineau De Re, were aged 11.
JOCKEY
This year everyone is looking to AP McCoy. It will be the jockey's final Grand National and many are banking on the Northern Irishman to win the race for a second time, adding to his triumph on board Don't Push It in 2009. However, whilst experience is never a bad thing, it's worth noting that only Ruby Walsh has won the race twice in the last 20 years.
ODDS
In most races, backing the favourite is the obvious way to bet if you want a winner. But the Grand National is a little different. Over the last 100 years, five horses of odds of 100/1 have triumphed. But despite the lottery nature of the race, the favourites can come through. Over the last 19 Grand Nationals, the favourite has won five times.
WEIGHT
Every horse will be given a rating prior to the race which will contribute to how much weight it will carry around the two laps of the Aintree race course. Those carrying a large weight tend to struggle. Over the past 32 years, only three horses have won with more than 11st on their backs.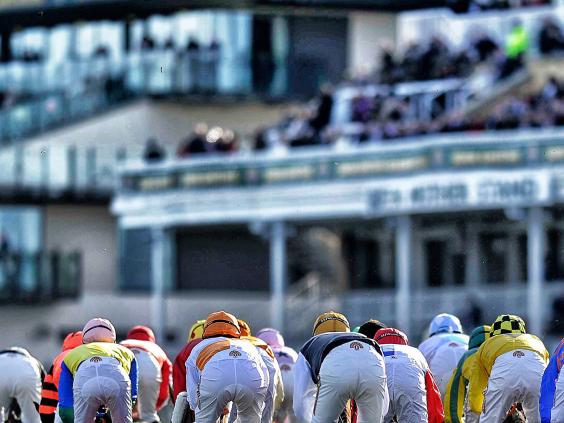 STAMINA AND EXPERIENCE
Look for a horse that has shown it can go the distance. The course is an exhausting 4 miles and 3½ furlongs, so proof of staying power is a good indicator. The previous horse to triumph having never won over a distance of three miles or further was Gay Trip in 1970. Experience won't go amiss either considering the demands of the course, meaning horses in their third season or more tend to fare better.
Reuse content