Movies usually have the advantage of a big budget, meaning they can be filmed in glamorous locations all over the world.
Blockbuster films include scenes of a leading man and leading lady indulging and discussing plot twists over some fancy dinner somewhere exotic, and sometimes all you wanna do is tuck in.
Here's a roundup of the best foodie back drops to some of your favourite movies.
In About a Boy, Hugh Grant plays Will, rich man baby who has no job or real responsibilities. He doesn't have much direction before he meets Rachael Weisz' character (who is also incidentally called Rachel). He tries to put himself across as an eligible bachelor, but ends up wrapped in a web of lies. When he tries to make right, he takes her to one of London's hottest Japanese restaurants, Hakkasan.
In this classic film, everyone knows what happens in this deli. After Sally and Harry sit down to lunch, Sally decides to teach Harry a thing or two about the fake female orgasm. Over 20 years later, we still all know the iconic scene and the deli it was set in. We'll have what she's having, etc.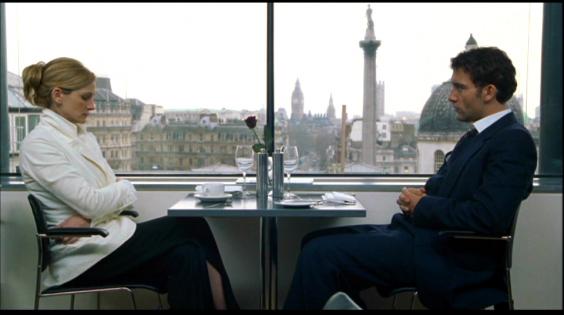 The restaurant based at the National Portrait Gallery near Trafalgar Square was the place where Larry, played by Clive Owen, had his showdown about a divorce with estranged wife Anna, played by Julia Roberts. If you need someone to go to talk about your marital life, this restaurant could be the place.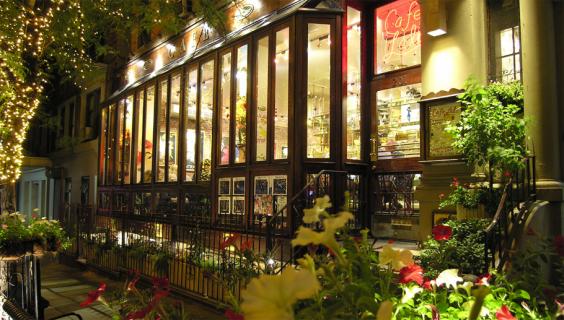 Tom Hanks and Meg Ryan make the perfect love/hate couple in this movie about book shop capitalism. Before they finally get together and before Meg's character Kathleen realises that her email pen pal is actually Tom's bad man Joe Fox, they run into each other at Café Lalo in New York, where you can still go now for coffee and cake.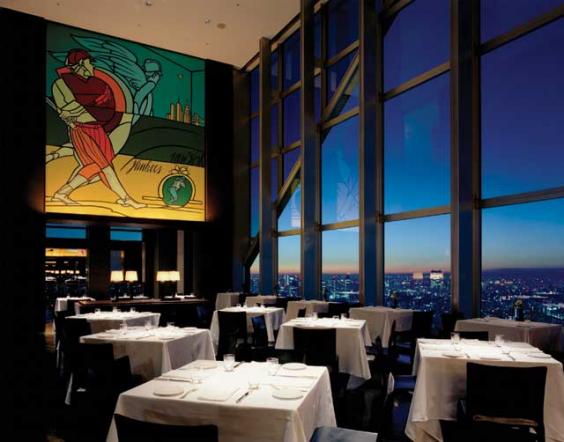 Sofia Coppola directs Bill Murray and Scarlett Johansson as two lonely strangers stuck in Tokyo. It's at the New York Grill at the Park Hyatt where Bill's character Bob meets Johansson's Charlotte for the first time.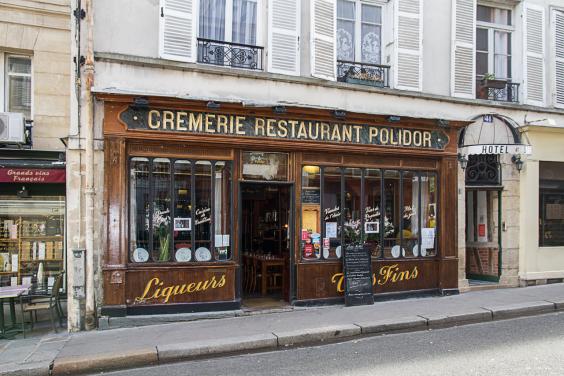 It's here in Le Polidor where Gil tries to get Ernest Hemingway to look over the novel he's been writing. In actual fact, the restaurant has  been open since 1845, and in real life Ernest Hemingway was indeed a loyal customer.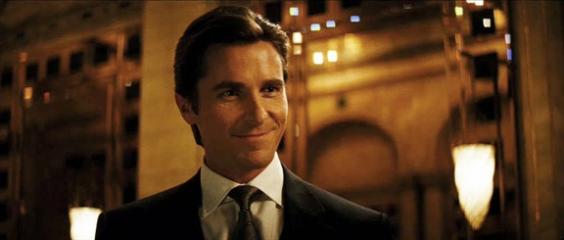 Multi-millionaire playboy and secret hero vigilante Bruce Wayne swaps Gotham for London when he cuts in on Rachel Dawes and Harvey Dent's dinner date at Criterion in Piccadilly. After he interrupts the diners he casually drops in that he actually owns the restaurant.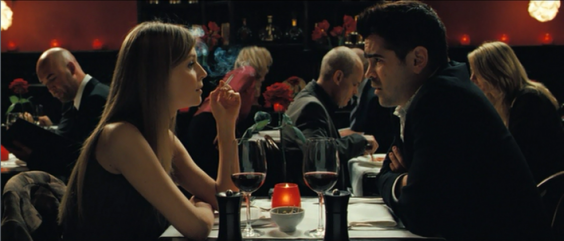 Despite Colin Farrell's character Ray insisting that Bruges is shit, he eventually changes his tune when he lands a date with Clemence Poesy's drug dealer character Chloe. He whisks her off to Café Draal, before getting in a spot of bother with a fellow Canadian diner.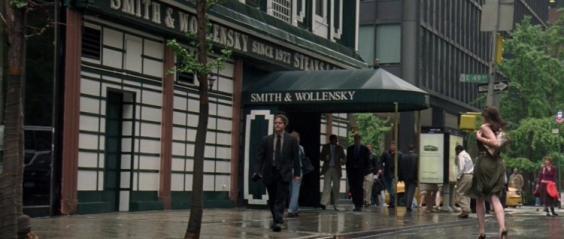 If you remember the scene where Anne Hathaway's fashion magazine intern Andy is trying to track down an as of yet unreleased manuscript of the new Harry Potter back and get Miranda Priestley's lunchtime steak (which she doesn't even eat), then this is the place said steak comes from.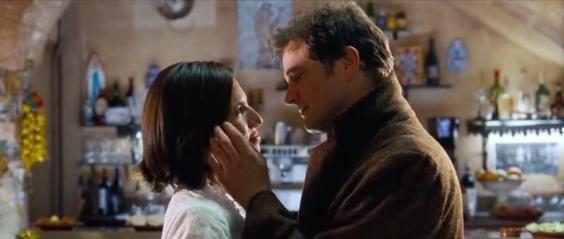 After Colin Firth's character Jamie goes looking for his Portuguese love Aurelia, he and half of the small quaint village down end up tracking through the cobbled streets to Bar de la Marine, which is actually in Marseille, rather than Portugal…
Reuse content