Why go now?
With the weather warming up, spring is the perfect time to visit Canberra – a city that can get brass monkeys in winter and stifling in the summer. And there's a new way to get there; Singapore Airlines recently launched route is the only one-stop service from the UK to Australia's under-appreciated capital. 
From 11 November the city's Sunset Cinema season (sunsetcinema.com.au) kicks off, and sunny weather means it's cricket season too, with the South African test side visiting for matches at the Manuka Oval (1) (manukaoval.com.au) on 18 and 20 November.
Get your bearings
Canberra is the most successful planned city in history – and one of the most spectacular. A low-rise urban gem surrounded by bush, it's laced with greenery and hills and sliced through by the serpentine Lake Burley Griffin. North of the lake is the central business district of Civic, also known as City Centre; south of it is Parliament House (2). 
Mount Ainslie (3) looks over the city from the east, while to the west is the embassy district of Yarralumla. The area is more than a little reminiscent of Walt Disney World's Epcot Centre, with each embassy built in the stereotypical vernacular of that nation – the Chinese and Japanese buildings are particularly flamboyant. Mexico is a modernist marvel; Britain, sadly, is middle of the road.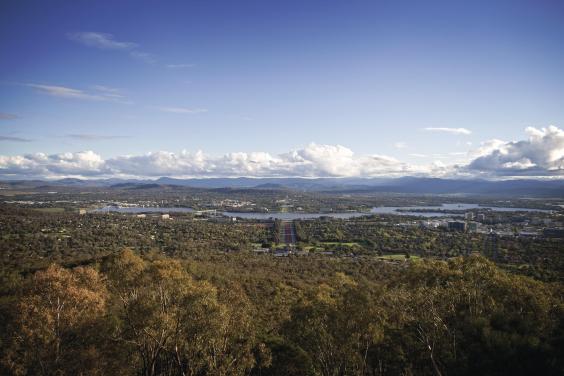 Expressway roads connect all areas and while some find the layout confusing, you can get your bearings very quickly using the excellent free maps from the visitors' centre (4) at Regatta Point (visitcanberra.com.au; open 9am-5pm weekdays, to 4pm weekends).
Day one
Take a view
Walk up to the peak of Mount Ainslie (3). From the Australian War Memorial (5), on Treloar Crescent, it's a 40-minute trek of medium difficulty, and from the top you can survey the city, built on a series of axes.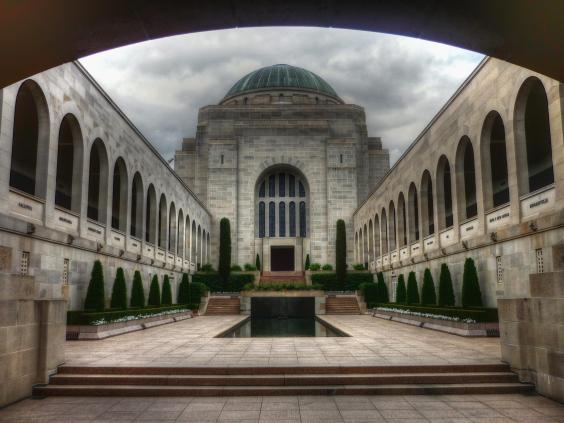 Take a hike
Walk back down Mount Ainslie (3), and either hop on a bus or take a taxi to Lake Burley Griffin; a good drop-off point is by the National Carillon bell tower (6), the first in a series of modern architectural marvels dotted along the lake.
Keep walking with the water to your left and you'll come to the National Capital Exhibition (7) at Regatta Point (nationalcapitalexhibition.com.au), where you can learn about the history of Australia's capital. Sydney and Melbourne had quarrelled over the title, and in 1908 Canberra was selected as the new capital; the design was inspired by the garden cities philosophy of a town within nature. Regatta Point offers more fine lakefront views. 
Next cross the Commonwealth Avenue Bridge (8) over the lake. You'll see the National Library of Australia (9) (nla.gov.au) on your left; turn towards it and along the southern shore you can see plaques commemorating the Australians of the Year, dating back decades. 
Continuing in the same direction you'll reach the stunning brutalist double bill of the High Court of Australia (10), and the National Gallery of Australia (11) (nga.gov.au; open daily, 10am-5pm), both on Parkes Place. 
Turn right on to King Edward Terrace and meander through the gardens to your right before you reach Old Parliament House (12) at 18 King George Terrace. Sitting behind, on Parliament Drive, it is Parliament House (2), the huge heart of Australian democracy (aph.gov.au). Prebook a tour; during the week you can even sit in on debating sessions. The coup de grace is the rooftop garden and the huge stainless steel flagpole, which flies an Aussie ensign the same size as a tennis court.
Lunch on the run
Stroll up to Braddon for a fantastic street food experience at The Hamlet (13), a collection of about a dozen trucks in an old car yard on Lonsdale Street. Broddogs (broddogs.com.au) is a Canberra institution; order a chilli cheese dog and enjoy on a stool while people-watching.
Window shopping
Head out of The Hamlet (13) on to Lonsdale Street. Here you'll find thrift shops, design boutiques and stores selling all sorts of clothes, books and trinkets. Among the highlights are home accessories at Handsomepretty (14) in the Ori building at No 30 (handsomepretty.com.au) and women's vintage threads at Designer Op Shop (15) at No 18 (designeropshop.com.au).
An aperitif
Smith's Alternative (16) at 76 Alinga Street (smithsalterntaive.com), right by the City Centre bus interchange (17), is the perfect place for a glass of local wine. There's a relaxed vibe, and live music later on too.
Dine with the locals
Akiba (18) at 40 Bunda Street (akiba.com.au) is a must for late-night dining. A five-minute stroll from Smith's, it mashes Japanese and Aussie influences and serves the likes of prawn-fried rice and scallop ceviche in a ultra hipster blaze of beards, tats and neon signs.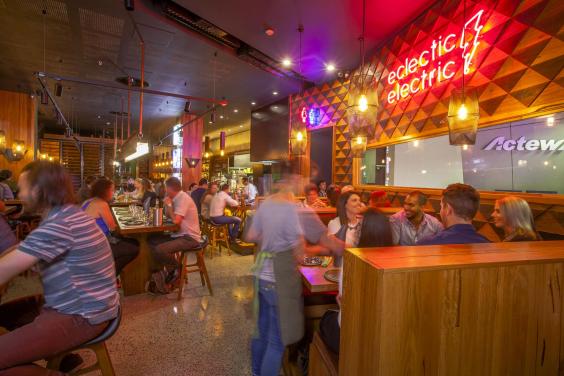 Day two
Sunday morning: Out to brunch
If you're Jonesing for a cup of Joe head to Penny University (19) at 15 Kennedy Street, in the cool enclave of Kingston (pennyuniversitycafe.com). Avo on toast plus a flat white is a Canberra staple and here it's done right – ask for home smoked bacon on the side. Brunch is served on Sundays 8am-2pm; weekdays 8am-12pm.
A walk in the park
Head to Weston Park (20) in Yarralumla, on the city's western edge, and you're almost guaranteed a heartwarming sight of dozens of kangaroos chilling out on the grass.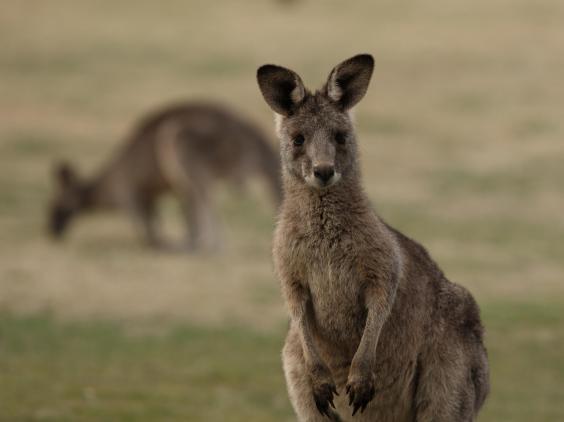 Not far away, on Forest Drive, is the National Arboretum (21) (nationalarboretum.act.gov.au). Much of it has been destroyed by successive bushfires, giving it an eerie feel, but look at the incredible trees that did survive on top of Dairy Farmer's Hill, another excellent city vantage point.
Take a ride
The brilliantly named Action (as in ACT – Australian Capital Territory) buses are actually a very simple and easy way to get around the main sights. Single tickets cost AU$4.70 (£3), which allows you to transfer to another bus within 90 minutes. For discounted travel, pick up a contactless MyWay card, available at various stores around the city. If you are feeling lazier, by all means hire a car as some of the distances can make walking a little tricky; cycling is also good here.
Cultural afternoon
The National Museum of Australia (22), on Lawson Avenue on the lake's north-west shore, is the city's cultural big hitter (nma.gov.au; open 9am-5pm daily). It contains stacks of objects telling the story of Oz – from trinkets made by convicts to art that the Indigenous Australians of this continent have crafted, sometimes in very trying circumstances.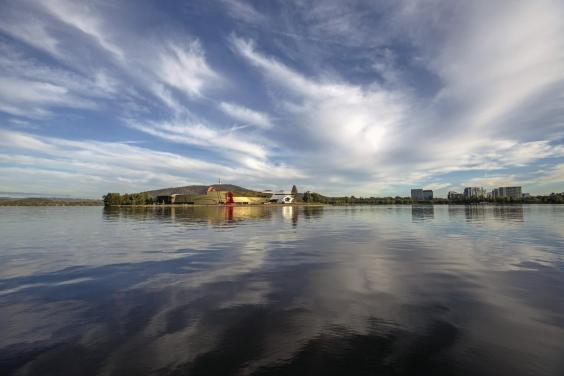 The icing on the cake
You'd be mad not to take a trip out to the country. It's a 30-minute drive north into the Yass Valley, where you could lunch on barramundi at an old farm called Poacher's Pantry (poacherspantry.com.au) and stop by Clonkilla Winery (clonkilla.com.au) which has a new visitor's centre, bar and tasting room which opened this year.
Travel essentials
Getting there
Singapore Airlines (singaporeairlines.com) flies four times a week from Heathrow to Canberra Airport (23) via Singapore. Returns start at £795 in economy and £2,910 business class. The airline also flies from Manchester.
Two-stop flights from the UK are available on various airlines including British Airways (with its partner, Cathay Pacific; ba.com), Qantas (with Emirates; qantas.com.au).
From the airport (23) a taxi takes just 10 minutes to get into town (approximately AU$50/£31) and the Airport Express bus around 20 minutes (royalecoach.com.au; AU$20/£12.50 return) to West Row (24) in the centre.
Staying there
Hotel Hotel (25) at 25 Edinburgh Avenue (hotel-hotel.com.au) is Canberra's coolest choice. Concrete sculptures mix with natural wood and Fifties style décor in this exceptional Design Hotels outpost. Doubles from AU$255 (£159) excluding breakfast.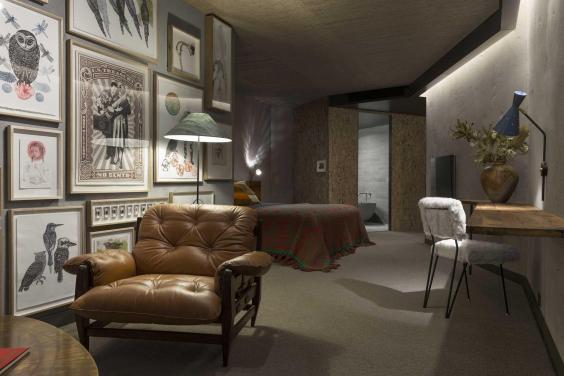 The QT Canberra (26) at 1 London Court (qthotels.com.au) is a former 1970s Rydges hotel that was recently reborn as part of the ever-expanding Aussie boutique chain QT. It comes complete with a speakeasy (Luckies) and a barbershop. Room-only doubles from AU$169 (£105).
Vibe Hotel Canberra Airport (27) at 1 Rogan St (tfehotels.com) offers clean, simple style for a reasonable (for Canberra, at any rate) price. Being near the airport doesn't matter as it's extremely central. Doubles from AU$119 (£74), room only.