What's the attraction?
There has been much talk of recent change in Cuba. However, the sunshine socialist state has been changing for a while - the Marxist-Leninist model has been regularly tweaked since the 1990s to keep the island's economy afloat. Three years ago, President Raúl Castro kickstarted a wider private-enterprise boom, giving more Cubans the chance to run their own businesses.
Now, new private restaurants, bars, rental penthouses, sports activities and tours are giving visitors a greater experience of this complex and alluring Caribbean nation. It was also announced last week that the dual-currency system will be gradually phased out in favour of a single Cuban peso, which will make life far simpler  for visitors.
And there are parties in the pipeline, too. The conquering Spaniards  founded seven beautiful cities in Cuba: sleepy Bayamo celebrates its 500th  anniversary on 5 November; with stunning Trinidad and little-visited Sancti Spíritus, celebrating theirs in 2014.
What's more, a new film starring Cuban Royal Ballet dancer Carlos Acosta, Day of the Flowers (dayoftheflowers.com), will bring the island into focus when it's released in UK cinemas  next month.
Grand tours
A new breed of alternative journeys has joined the traditional guided, biking or self-drive tours around Cuba. For example, you can learn to photograph sharks between the pristine coral islands of the Jardines de la Reina with underwater cameraman Nigel Wade on a seven-day holiday for £3,199pp with flights (020 7644 8252; thescubadivingplace.co.uk).
Meanwhile, Cuba Solidarity (020 8800 0155; cuba-solidarity.org.uk/tours) offers a new LGBT programme on the island; a week starts at £1,330pp, including flights.
Henrietta Loyd, of Cazenove+Loyd (020 7384 2332; cazloyd.com), leads a well-researched glimpse into the avant-garde world of Cuban artists (one week from 13 March £2,390pp, excluding flights), while independent travellers can meander off the beaten track with Cuba's first private operators: both Trinidad Travels (00 53 5 282 3726; trinidadtravels.com) and Bayamo Travel Agent (00 53 5 292 2209; bayamotravelagent.com) are run by dedicated young Cubans.
Gastro revolution
Until recently, Cuba was a desert of dreadful dining. Since 2011, paladares (private restaurants) have been cooking up a storm – especially in Havana – as chefs, despite food shortages, ride Cuba's culinary new wave. Top spots include the elegant Le Chansonnier (00 53 7 832 1576; lechansonnierhabana.com), sushi shack Santy's (00 53 5 286 7039) and Old Town top pick Doña Eutimia (00 53 7 861 1332).
Beyond Havana, culinary highlights include the innovative cuisine at El Olivo (00 53 48 696 654) in Viñales; La Botija tavern in Trinidad is a former slave-memorabilia museum (00 53 5 283 0147); San José (00 53 24 424877; restaurantesanjose.com) for barbecued seafood in Holguín; El Madrileño (00 53 22 644138) in Santiago; and El Poeta (00 53 24 424877) in Baracoa, where coconut infuses dishes.
British chef Sarah Saunders has launched Taste Adventures in western Cuba (01892 862 300; tasteadventures.com) offering tobacco ranch pig roasts, gastronomic beach barbecues, forest and waterfall walks with picnics for the gourmet traveller.
Clubs, cocktails and cafés
Emerging from the crumbling columns and vast villas of Havana is a party scene populated by Cuba's farándula (artists, musicians, actors), moneyed locals and in-the-know tourists. Boho Madrigal (00 53 7 831 2433) led the way as the first private bar in Havana. Speakeasy-style Melen remains número uno (00 53 7 203 0433) for nocturnal barflies, while the reincarnated Sloppy Joe's (a magnet for American tourists from the 1920s to the 1950s) occupies a busy corner of downtown (00 53 7 866 7157).
For reviving coffee and literary enlightenment, head to Havana's only English-language bookshop and café, Cuba Libro (00 53 7 830 5205).
Luxury living
Havana's Hotel Capri, built by a mobster and originally run by racketeers, (00 53 7 833 3747; www.gran-caribe.cu) is due to reopen this winter after a multi-million dollar makeover. While innovation in Cuba's hotel scene has been limited, newly opened Meliá Marina Varadero (00 53 45 667330; meliacuba.com; doubles from CUC221/£143, all inclusive), and music hotel Blue Salsa Club (00 53 45 614555; bluebayresorts.com) are shaking up the scene at Cuba's biggest beach resort.
Cuba's own boutique brand, Encanto, has sharpened up with the opening of the Hotel Ordoño in Gibara (00 53 24 844448; doubles from CUC74/£48 B&B).
Previously banned on beaches, casas particulares (B&Bs) have pushed open the shutters, most notably in Varadero and Guardalavaca (mycasaparticular.com). While in Havana, penthouses, and villas with pools, are the latest luxury beds in the private rental market.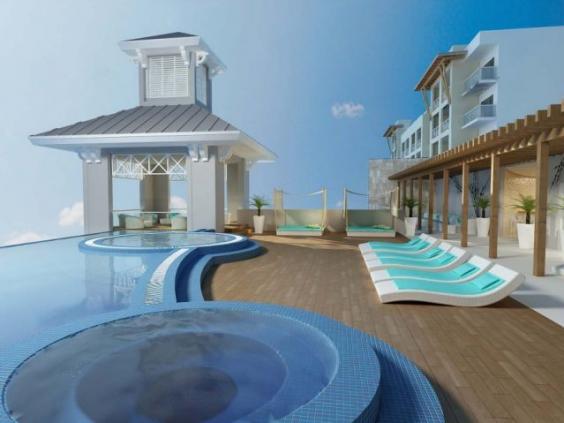 Ribbon-cutting roll outs
The cranes are out as restoration of the island's museums and attractions continues. In the private sector, Papito of Arte Corte, a hair salon and hairdressing museum in Havana (00 53 7 861 0202) has helped revive a small alley (Calle Aguiar) in Old Havana. There's also a museum of cash registers in the pipeline.
Cuba's avant-garde artists are inspirational: a new nomadic museum of outsider art in Havana has opened at the Espacio Aglutinador (espacioaglutinador.com) in Havana's leafy Vedado district. Afro-rock musician X Alfonso is converting a warehouse into a multimedia arts building next to El Cocinero, a paladar housed in a fomer peanut factory (00 53 7 832 2355).
In Trinidad, a monumental effort is underway to haul the dust sheets off the palaces and museums in time for the city's 500th birthday next year.
Tropical wellbeing
The idea of pampered relaxation is quite new in Cuba, but both the state-run Habana 1791 perfume shop and private businesses have started to light the candles.Habana 1791 (00 53 7 861 3525) offers aromatherapy massages while private sanctums O2 (00 53 7 883 1663; o2habana.com) and Spasio (00 53 5 353 9101) cater to most whims in the capital. Hostal Villa Liba (00 53 24 423823) in Holguín offers yoga, reiki and massage.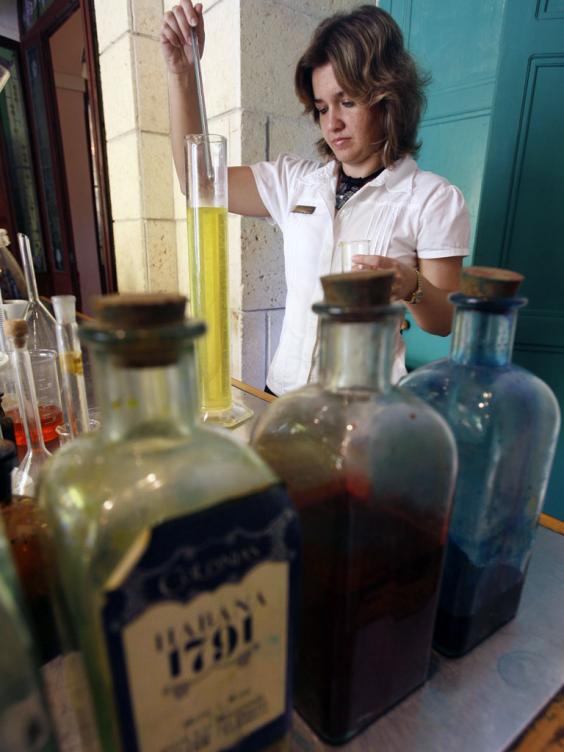 Insider information
"Since the opening of new private-business laws in Cuba, we've had the opportunity to go freelance. Lots of tourists like to choose our tours because they can create 100 per  cent of their itinerary to suit their ideas. Thanks to the new opportunities, tourists now have the chance to enjoy real Cuban life and our traditions."
- Reinier Toscano Orbea, owner of Trinidad Travels  (trinidadtravels.com).
"Sturdy caravels of Columbus, rocking along the blue  sub-tropic latitudes, brought the first tourists to Cuba. As the yellow patched sails fluttered down their spars and the harsh clank of anchor chain broke the peace of that sunny October day in 1492, Cuba made her first conquest of white men's hearts. Since then, this siren of the Caribbean has lured millions... across the seas within the spell of her langorous beauty."
- Blue Guide to Cuba 1948
Reuse content