A trip to Disney is very often a one-off and has to be saved up for, often for years. Yet most people still plan badly and wander round aimlessly. So how can you make your holiday as memorable - and affordable - as possible?
Choose your destination
Disneyland Paris is the cheapest and closest Disney park to the UK  and is really all you need for younger children, who get tired and tend to prefer smaller rides. It's also great for shorter breaks because even with the added Warner Brothers Studios, you'll probably feel you've done it after around four days. And while flying is clearly necessary to travel to both resorts in the US, you can take the Eurostar to Disneyland Paris, which couldn't be easier - it's just a two minute walk from Marne-la-Vallée/Chessy train station and offers a reliable, reasonably priced service. disneylandparis.co.uk
Disneyland Resort California, the original Disney theme park, celebrates its 60th anniversary this year. It's around the same size as Paris, not including the Adventure Park (with attractions, entertainment and dining). It's also easy to travel an hour north to Hollywood for Universal Studios, another good option for children of all ages. That said, the long flight to Los Angeles means that it's best weaved into a larger California-based holiday – and with the beach just 20 minutes away, that's easily achieved. disneyland.disney.go.com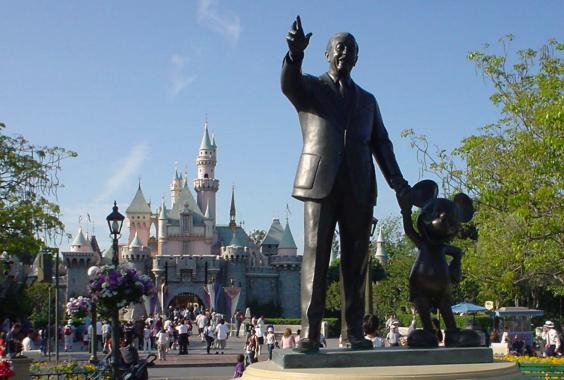 This leaves Walt Disney World in Florida – the ultimate Disney destination, which is over twice the size of Manhattan. There are four theme parks, two water parks and seemingly endless sporting, dining and shopping options. No matter how long your holiday is (and we'd recommend at least four days to tour the major parks and a week if you want to visit the water parks and other attractions such as Universal Orlando), you won't have done it all (that's on purpose, of course, to get you back). disneyworld.disney.go.com
There are also Disney parks in Tokyo and Hong Kong where you can expect the same Frozen princesses, the same major rides and characters, but there are differences. Things to note about Tokyo are that it rains a lot, especially in the early summer, while in winter it snows. Every printed sign includes words in English, but most people working there speak and understand very little English. Fastpasses run out particularly quickly, even on low attendance days, so get them as quickly as you can and be ready for a stampede of people when the park opens (although everyone then tends to line up politely).
In both Tokyo and Hong Kong, it's worth remembering that Winnie the Pooh is one of the most popular attractions. If you're visiting Hong Kong, do everything you can to visit on a weekday, where line lengths are a fraction of what they are at weekends. And if you arrive at park opening time (which, at 10am most days, is later than the other parks), you can often walk on ride after ride for a couple of hours before the crowds come in around lunchtime. This may be particularly welcome as Fastpasses are thin on the ground in Hong Kong.
Meanwhile, one of Disney's most ambitious construction projects yet is it's due to open in Shanghai this December.
Top tip: Don't try and cram everything into a couple of days, especially if you're going in peak season.
When to go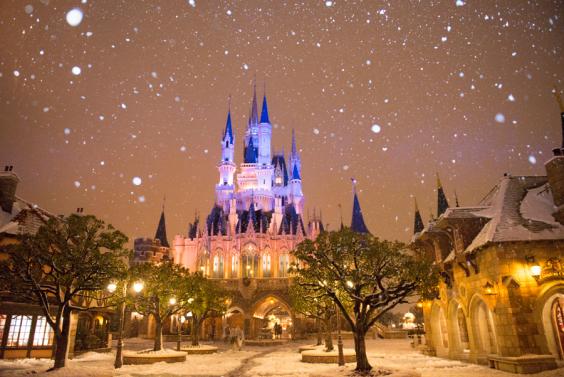 Spring is a good time to visit the parks, since the days are temperate and it's not too busy (with the exception of Spring Break in the US and Easter at all three resorts). Summer has the benefit of longer park opening hours, but it's hot and crowded, with some ride waits up to 90 minutes. Autumn eases up on crowds and heat, but some parks close early. And finally, avoid Christmas and New Year if you don't like hordes of people. That said, Kim Wright Wiley, co-author of Walt Disney World with Kids 2015, rates the rest of winter, especially the first two weeks of December, when the festive decorations are up but the crowds haven't poured in yet. "Some families get worried about attractions closing for refurbishing in the low season," she adds, "and it's a fair point, but you've got to balance that with queues for rides on major attractions such as Splash Mountain being as short as 20 minutes – a third of what they normally are. However, remember generally only one Orlando water park is open at a time in winter and both can shut down if the weather dips below 55'F."
Top tip: If you're going to California and have flexibility with your travel dates, use the Disneyland Forecast Calendar that tells you the days that are likely to be comfortably busy or stupidly busy.
Packages vs DIY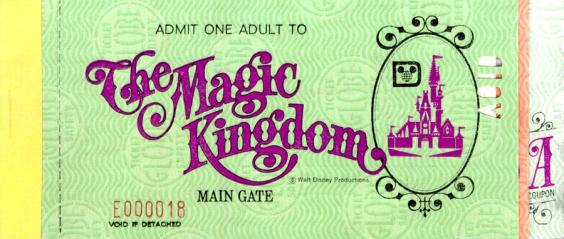 This is one of the toughest decisions. Packages often save money and it's helpful to know exactly what your costs are upfront. With the exceptionally popular Disney Dining Plan package, there's the convenience of having one card (or MagicBand) serve as your room key, theme-park ticket and dining ticket. It's also worth noting that Disney has been offering deals more frequently during the economic downturn. There are some good bargains on packages staying outside the resorts too. But drawbacks of package deals both on and off site mean you may end up paying for options you don't need and there are such a staggering number of options that it can feel overwhelming. Tour operators offering flight and hotel packages include Thomson, Thomas Cook, Virgin Holidays and Bon Voyage.
Top tip: If you call to book your room, always ask if there are discounts or special offers available, as often there are deals that aren't listed on a website.
Where to stay
Staying within the parks is advisable if you want the hotel to be a major part of your holiday experience, rather than merely a place to rest your head, or if your family plans to split up a lot. Plus, you get perks, such as extra "magic" hours (times when only hotel guests are allowed in the park) and (in Orlando) being able to make your FastPass+ reservations 60 days in advance (a big advantage as you get to reserve prime times for the most popular attractions before anyone else). Staying on site also enables you to get back to your room more easily in the daytime. You also avoid the hassle of traffic. "You'll pay more, of course, although with rates as low as $96 a night at the All-Star resorts in Orlando, it may be more affordable than you think," says Leigh Jenkins, co-author of Walt Disney World with Kids 2015.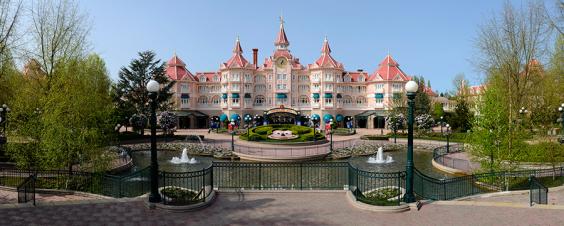 That said, there are thousands of hotel rooms just outside the resorts, which are generally a lot cheaper. And with some taking no more than five or 10 minutes to get to the theme park gates in Paris and California (and no more than 30 minutes in Orlando), you're not necessarily ruled out of heading back for a midday break if you choose carefully. These off-site hotels are particularly good for anyone planning to spend half their time at non-Disney world attractions and the ones that are Disney-owned still give guests access to magic hours. If you do decide to stay off-site, make sure you check what's included. "Some $250 hotels don't include breakfast; some $75 ones do. Some consider 12-year-olds to be adults; some consider 19-year-olds to be children, letting them stay free," says Jenkins.
Alternatively, consider booking a villa, apartment or a mobile home in a holiday park (Eurocamp has three parks within the Paris region, for example, all of which offer daily excursions to Disneyland).
Top tip: If you are staying off-site, check how far away the hotel is, as well as how long it takes to reach the parks. Some hotels, for example, claim to run regular shuttles between the theme parks, but what they don't tell you is that two or three hotels share this shuttle. Alternatively, it may stop at all the parks or force you to get off at Magic Kingdom, then use Disney's transportation to get about – all of which can mean over an hour's commute in Florida.
Ticket Types
If you are going to Florida and it's your first Disney visit or you have young children, keep it simple and buy a base ticket, as you'll want to spend most of your time in the four major parks. You can always upgrade your ticket when you're there, which is far better than paying for options you don't use. If your children are older and can last longer, the Park Hopper Pass is good, especially off-season when the Magic Kingdom and Hollywood Studios close early. This option is also good for anyone who's visited before and know what they want to see. The Water Park Fun & More option is good if you've got a lot of stamina or are there on a longer break, but unless you're absolutely sure you'll utilise it, stick to the basics.
In California and Paris, it might be more worthwhile buying a Park Hopper ticket as the parks are both smaller and closer to each other, although some families still find that the one-park tickets are enough.
Top tip: Check if it might be cheaper to buy an annual pass if you're going for more than a few days to California and Paris.
Planning
"The Disney Dining Plan, FastPass+ and My Magic+ mean that enjoyable spontaneous trips to Disney World in Florida really are over," believes Wright Wiley. There's a lot to get your head round and it can be time consuming to plan in advance; on the upside, if you get it right, you can save yourself a lot of hassle when you get there and focus on the fun. Whichever resort you are going to, there are three things it's best to book well in advance – tickets, hotel and dining reservations (and FastPass+ for Florida).
Read up on attractions too, getting each family member to choose three or four must-see attractions per park, adds Wright Wiley. "It's a naïve parent who sits down at breakfast and asks, 'What do you want to do today?' as three different children will have three different answers and you probably can't fit it in anyway, let alone if you don't know where they are." If you're going for more than four days, consider a day off in the middle - and don't forget the closing time extravaganzas.
Top tip: Make your life easier by dedicating a day to each park, rather than trying to navigate more than one in a day.
Technology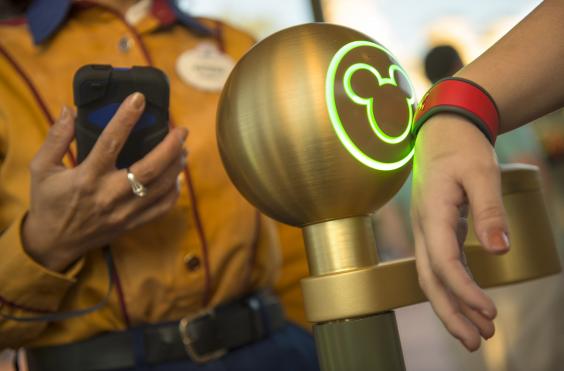 Paper tickets still exist in Paris and California, but in Florida, Disney now provides a MagicBand – a wrist-band that doubles up as your room key and Disney credit card if you're staying on site (as well as your restaurant payments if you're on the Disney Dining Plan). Also of note is the My Disney Experience app (which, together with MagicBand, are called My Magic+), which allows guests to plan their visit to Disneyworld in unbelievable detail. "If nothing else," says Wright Wiley, "use it to make your dining and FastPass+ reservations in advance."
Top tip: Take your smartphone to Florida - you can use the app while you're in the parks, all of which provide free Wi-Fi.
Eating and drinking
The popularity of the Disney Dining Plan (which can be a good investment, especially if you are doing the character meals) has changed the face of Disney restaurants in Orlando, says Jenkins, even for families that don't buy into it themselves. "This is because families who, in the past, would never have gone into top on site restaurants have found it can be cost effective. I've had tonnes of mail from people who waited until they got to Orlando and found themselves closed out of the restaurants they'd been hoping to book up while there." Booking early, she concludes, is now essential – and it's good advice for Paris too, which has a similar dining plan, Disneyland Paris Meal Plan.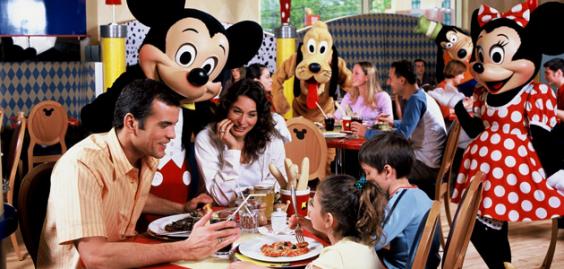 If you're not on a plan (or you are going to California) and you want to save costs, take as much of your own food as possible. Bring it from home if you're going on the Eurostar and for all three resorts, remember there are local stores nearby that are often much cheaper. If you're lucky, breakfast might be included in your hotel stay, in which case fill up as much as you can (and maybe acquire a few rolls and fruit for lunch). Some hotel suites and rooms have a kitchenette, where you can make a couple of meals. Also consider eating out in the local area. For drinks, take your own water bottle (even in Paris, a bottle of water will set you back over €5) and fill up at the water fountains or ask for iced water at quick-service venues. Bring re-sealable plastic bags to save leftover food for a later snack.
Top tip: For Florida, download the Magicard (through visitorlando.com), which offers lots of savings to families staying off site and pick up some of the free tourist magazines at the airport and all around Orlando, as they're full of dining discount coupons.
FastPass+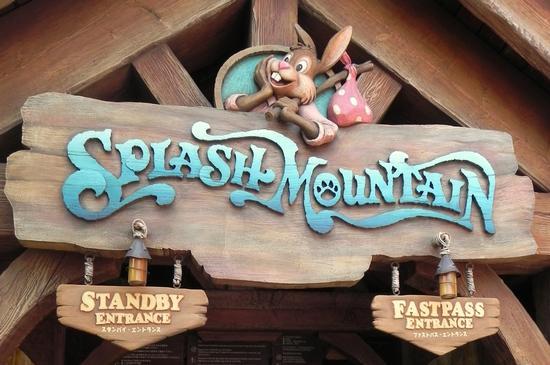 FastPass+ - of which you get three per day with your ticket to Disneyworld Florida and which allow you to enter a shorter line on three different rides in the same theme park during that day - is a gift from the Disney gods, says Jenkins, and should not be squandered, but used only for the most popular and slow-moving attractions, whether rides or character experiences. "Some people use them for rides like Pirates of the Caribbean, which only have moderate queues, and theatre-style shows which admit hundreds of people at once. This is a big mistake as you want to use them on the attractions that draw the largest crowds." If you're an on site guest, you can reserve your FastPass+ options 60 days in advance. Off-site guests with tickets can do so 30 days in advance. "Take advantage," says Jenkins, "As the best slots get taken fast." Don't worry if you change your mind as you can change the reservation as long as it's before your ride time expires. After those, you can get as many more as you can use, one at a time, through one of the FastPass+ kiosks located in the park.
In Paris and California, Fastpass tickets are also free, but only available from machines around the park. Take a ticket with an allocated time slot, return to ride at the allocated time and walk straight on. You can only have one fast pass ticket on the go at any one time and some rides do run out – several did when we visited.
Top tip: No passes left for the major thrill rides? You can always use Baby Switch on rides, which allows parents to queue up just once – each adult has a turn on the ride, while the other holds the baby. This can sometimes knock the line down from over a two-hour wait to less than 30 minutes.
Don't try to do it all
One of the biggest myths about Disney, says Jenkins, is that families who see 24 attractions a day must, by definition, be having twice as much fun as a family that sees 12. "Not so," she insists, "unless, that is, you want crying kids and exasperated, exhausted parents by mid-afternoon." Her advice is to get an early start and head for the most crowded, slow-loading attractions such as Big Thunder Mountain and Soarin' and Test Track first as there are always far shorter waits for big-deal rides in the mornings. Factor in plenty of downtime to rest, (including a long lunch break, ideally back at the hotel, with a swim) and save theatre-style attractions for the afternoon. Have a clear idea of what you want to do, she says, as well as leaving empty spaces in the day for spontaneity.
Top tip: Remember that park hours are a lot longer than you might think.
Queuing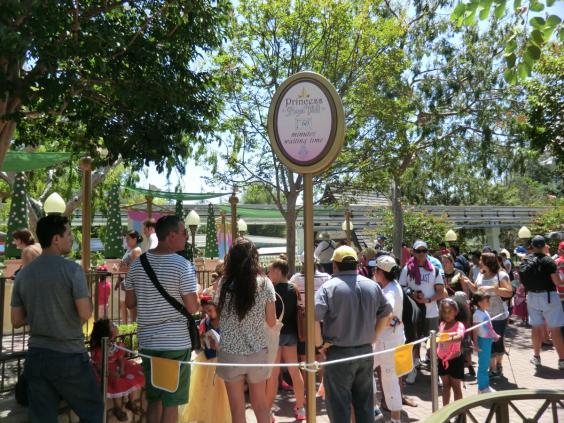 The general rule is that the newer the ride, the longer the wait time. Top-quality rides, such as Space Mountain and Fantasmic!, also attract huge crowds. Theatre-style shows, on the other hand, allow hundreds of people in at once, meaning that turning up 20 minutes beforehand is usually fine and continuous-loading rides such as Pirates of the Caribbean and Under the Sea: Journey of the Little Mermaid move thousands of people in an hour. Any attraction where you meet a character have slow queues too, with the line to meet the Frozen princesses taking up to 2 hours at Orlando.
Top tip: Good news for kids who get bored is that a growing numbers of rides and attractions have games and entertainment for those waiting in line.
Saving money
There are ways to ease the pain on your wallet. Don't buy a ticket on your first day if you're going to arrive after lunch. Relax around the pool instead. Tell the children they can't buy their souvenir until the last day when they've had a good look around, and give them a set amount to spend. Bring your own sunscreen, nappies, water and so on and see our advice about eating and drinking.
Top tip: Bring costumes from home if you have them.
Character experiences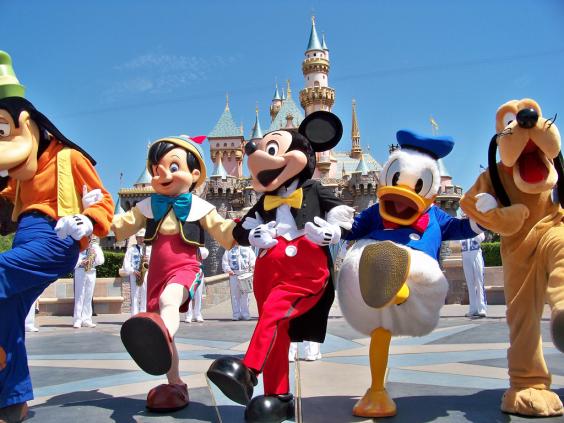 For many people – older children and adults included – meeting the characters can be just a big a deal as any of the rides, points out Wright Wiley. In fact, it's young children who often enjoy it the least, becoming quickly overwhelmed by their size, meaning parents should never push them forward, instead letting the characters (who are particularly sensitive) approach them. One of the best ways of meeting several characters at once is a character meal, but make reservations in advance and be warned they can be costly. If you've got tiny tots, it can be worth waiting until the last day, by which time even anxious toddlers are used to seeing them in the parade. Alternatively, use your entertainment schedule to find out where the characters will be in the park, but remember you'll have to queue to meet them, especially if you want a photo, autograph or high-five.
Top tip: Don't assume the characters are only to be found in the Magic Kingdom.
Live the magic
Be prepared to embrace your inner child and to spend your time trying not to cry when your littluns see their heroes. "Yes, there's a lot of planning involved," says Jenkins. "But Disney is still the best family travel destination on the planet. There's something for everyone within the gates and the spectacular rides are juxtaposed with many sweet moments of pure joy."
Reuse content