You'd think people would be happy for an excuse to travel to the heart of the Brazilian Amazon. No tropical rainforest in the world is bigger, no river in the world more impressive. The Amazon accounts for nearly half of Brazil's total area, and all told covers nine countries and is roughly the size of Australia. A bit humid? A touch hot? Certainly, but this is the Amazon, for goodness sake: the lungs of the Earth, an ocean of rainforest, a true wonder of the natural world.
However, suddenly there's one more reason to visit. Manaus, the site of the England football team's Fifa World Cup group-phase opener on 14 June, is the unlikely gateway to the Amazon: a compact city of more than a million souls in the middle of the jungle. It was once one of Latin America's most prosperous cities, thanks to a monopoly on borracha: natural latex harvested from rubber trees and used for everything from condoms to auto tyres and on the road outside Manaus's grand (and still functioning) opera house to dampen the clatter of late-arriving carriages. Manaus's golden era came to an abrupt end when an Englishman named Henry Wickham smuggled rubber-tree seeds out of Brazil to be cultivated in British colonial plantations.
Nevertheless, Manaus today is a gritty but engaging city, with some great museums, decent restaurants and passable hotels. It lacks the charm of other Brazilian hubs but makes up for it with easy access to the jungle, whether for a week or a weekend. Belem, near the Atlantic coast, is the other option; the city is quite lovely, with broad avenues and a lively urban centre, but it has fewer jungle trips on offer.
Outside the city, the Amazon is everywhere and awesome. The river commands more water than the next seven largest rivers combined, and pours into the Atlantic with such force that you can scoop up fresh water more than a hundred miles from shore. The region is home to pink dolphins, giant air-breathing fish and endemic species such as uakaris, better known as "English monkeys" for their shaggy white fur and beetroot-red faces. Despite deforestation, more than 80 per cent of the Amazon's original domain is still intact.
A typical trip to the Amazon includes spending three to seven days at a lodge in the forest (or on a river boat) which serves as a base for daily hiking, canoeing and animal spotting. Anglers have long coveted the Amazon's hard-fighting tucunare (peacock bass) while newer activities include tree-climbing tours. With Tropical Tree Climbing (00 55 92 2123 4791; tropical treeclimbing.com) you can scale a 50-metre samauma or angelim tree – and even spend the night up there. Jungle lodges vary in creature comforts, from private cabins to hammocks slung under a thatch roof. Meals are included, served family-style with other guests. Rates include room, board, transportation and guide service, and range from 180 to 250 Brazilian reals (£48 to £120) per person per day.
A word of warning: despite the abundance of wildlife, animals can be hard to spot in the Amazon. You're sure to see myriad birds, including parrots and toucans, as well as caiman, piranha, and dolphins. Monkeys and sloths are common in protected areas, but the chances of spotting them elsewhere are hit-or-miss. It's unlikely that you'll see animals such as jaguars or anaconda. The same goes for "untouched" indigenous tribes, who live in remote areas whose access is tightly controlled by Brazil's government.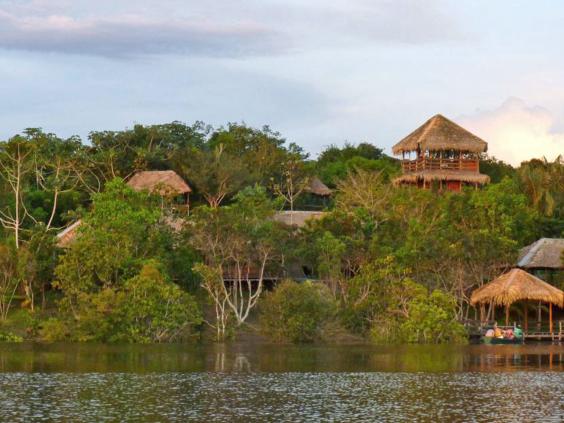 Quick trips
The following operators offer memorable tours at affordable rates, without skimping on safety or professionalism. In Manaus, Amazon Antonio Jungle Tours (pictured above; 00 55 92 3234 1294; antonio-jungletours.com) has an exceptionally well-run lodge along the beautiful, mosquito-free Rio Urubu. Enjoy flooded forest, primary forest and overnights in the jungle. Three-night packages R780pp (£197), all inclusive. Also operating from Manaus, Amazon Eco Lodge (00 55 92 3308 8393; amazonlodgeamazonas.com.br) is the Amazon's longest-running jungle lodge, with comfortable floating rooms, experienced guides, good canoeing and hiking nearby. Three-night packages from US$749pp (£500), with transfers, full-board and excursions.
The friendly and highly competent owner of Amazon Eco Adventures (00 55 92 8831 1011; amazonecoadventures.com) has unique day trips in and around Manaus, from tree-climbing and scenic flights to restaurant hopping. Day tours from R300 (£77).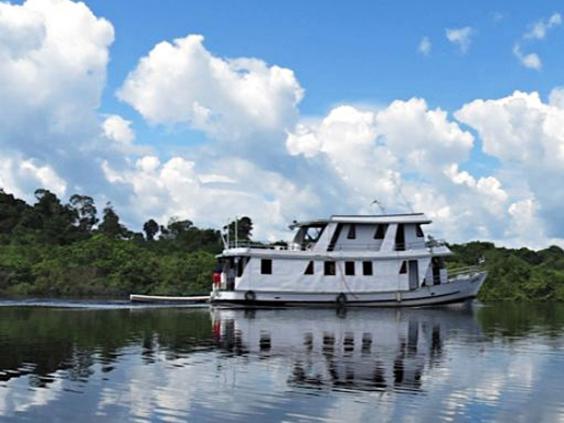 Riverboat rides
Another way to explore the Amazon is on a live-aboard riverboat. It may be less luxurious than a lodge, but the groups are small and the experience, with hiking and canoeing trips, is one-of-a-kind.
Swallows & Amazons (above; 00 55 92 3622 1246; swallowsandamazonstours.com) has offered river tours for years, mostly from Manaus up the Rio Negro to the Anavilhanas archipelago and Jau National Park – the largest forest reserve on the continent. Boats range from basic to deluxe. Full-day cruises from US$350pp (£233).
Lo Peix (00 55 92 8182 4793; lopeix.typepad.com) is run by an amiable Spanish-Brazilian couple who spent years exploring the Amazon by boat before taking tourists along. Two-night cruises from US$390pp (£260), including full board.
Mae Natureza (00 55 93 3527 1264; maenaturezaecoturismo.com.br) runs boat tours to Tapajos National Forest and beyond, from the village of Alter do Chao. It's a good way to avoid the hustle and bustle of Manaus. Half-day cruises cost from R150pp (£38).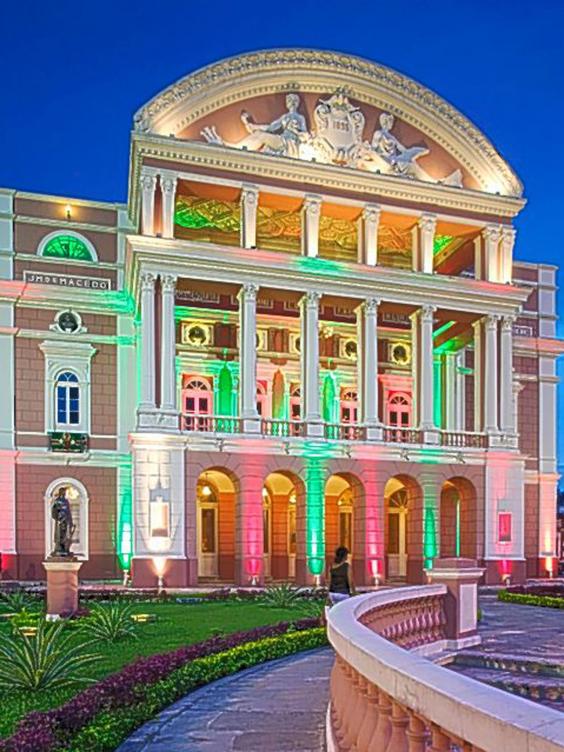 Cultural highs
Although a jungle trip is everyone's priority, there are also excellent cultural and historical outlets in the Amazon. Centro Cultural dos Povos da Amazonia (00 55 92 2123 5301; povosdaamazonia.am.gov.br) is one of several worthwhile museums in Manaus, with a collection of indigenous artifacts. The city is also home to Teatro Amazonas (above), a 19th-century opera house painted pink with a cupola depicting the national flag (00 55 92 3622 1880; operahouse.com.br).
Estacao das Docas (estacaodasdocas.com.br) in Belem has restaurants, shops, an art-house theatre, a brewery and live music, all in the restored shipping docks. Arariba (00 55 93 3527 1324; araribah.com.br), in Alter do Chao, is one of the Amazon's best stores of indigenous art.
Outside Xapuri, in Acre state, the Pousada Ecologica Seringal Cachoeira (00 55 68 9947 8399) is in the forest where labour leader Chico Mendes once worked. "Rubber tours" begin at 4am and provide a glimpse into the conditions of working Amazonian rubber-tappers.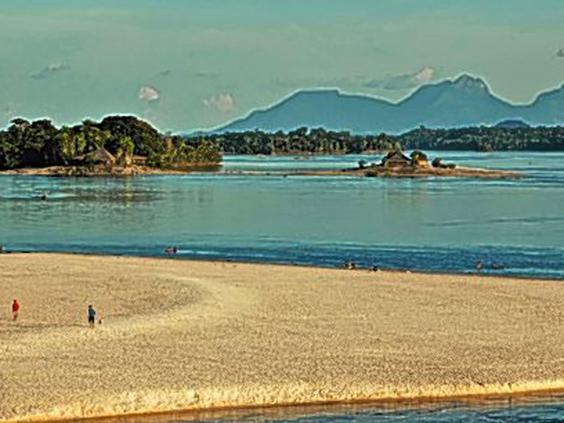 Unforgettable adventures
You'll have to spend both time and money to experience the perfect Amazon trip. The gorgeous Mamiraua Reserve outside Tefe, Pousada Uacari (00 55 97 3343 4160; pousadauacari.com.br) is arguably the best tour operation in the entire Amazon basin. It combines pristine surroundings with a professional service and reasonably easy access. Lodging is in comfortable floating cabins, and the lush reserve teems with life. High-water season (May to June) is especially sublime.
Less polished than Mamiraua, the Xixuau Project (amazoniabr.org) is a truly remote Amazonian adventure. Reached by a 36-hour boat journey from Manaus, the co-operative's simple, comfortable lodge is a base for trips to untouched forest in Roraima state, with opportunities to spot giant river otters and huge macaw colonies. Nightly packages start at €120, with travel from Manaus, full board and excursions.
Way up the Rio Negro tributary is Sao Gabriel da Cachoeira (above), a quiet town surrounded by Yanomami indiginous lands. The new Pousada Pico da Neblina (00 55 92 8111 1456; pousadapicodaneblina.com) is run by an experienced Australian who arranges tours including three-day climbs of the area's rocky buttes. Doubles start at R70 (£18); day-long tours from R175pp (£45).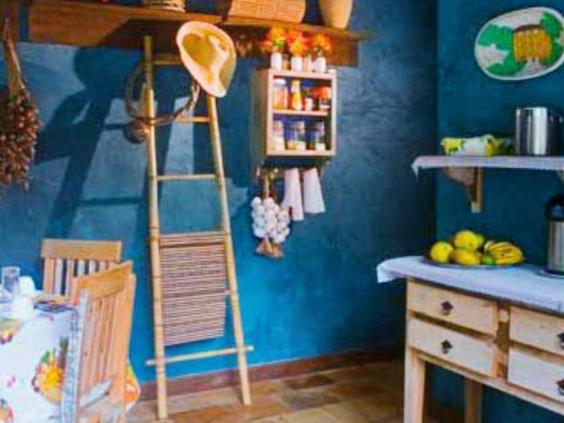 Where to stay
Jungle trips include lodging, but you may need a hotel at the start or end of your trip. Boutique Hotel Casa Teatro (00 55 92 3633 8381; www.casateatro.com.br) in Manaus, has artsy, modern (but very small) rooms just a block from the opera house. Doubles from R120 (£31), including breakfast.
Go Inn (00 55 92 3306 2600; atlanticahotels.com.br) is another reliable option in Manaus, with modern rooms that appeal to business and pleasure travellers alike. Doubles from R167 (£43), including breakfast.
Manaca Hotel (above; 00 55 91 3222 9224; manacahotel.com.br) is Belem's best boutique hotel, with artful décor throughout. It's also within walking distance of shops and restaurants – and sights such as the basilica. Doubles from R188 (£48), including breakfast.
Pousada Multicultura (00 55 97 3343 6632; pousadamulticultura.com) is a good reason to spend a couple days in Tefe after visiting nearby Mamiraua Reserve. It has comfortable rooms, bracing river views and various day trips. Doubles from R80 (£21), including breakfast.
Travel essentials
Getting there
Manaus is the Amazon's main travel hub, with direct flights from Miami, Panama City and most Brazilian cities, and numerous options for jungle and riverboat trips right from the city. Belem is another option, with numerous international and domestic flights.
Within the Amazon, travel is by plane or boat, with virtually all towns and cities having facilities for both. Long distance riverboat trips, such as Belem to Manaus, or Porto Velho to Manaus, are a popular rite-of-passage for backpackers, but four days on a crowded boat can get quite tiresome. You can get a taste of the experience on a shorter leg (say Belem to Santarem, two days) and maximise your time by flying the rest. Another option is taking a speed boat which are quicker than riverboats but less expensive than flying. They are available on several routes upstream from Manaus, including to Tefe and Sao Gabriel da Cachoeira.
Lonely Planet's guide to Brazil is out now, priced £18.99. To order a copy go to shop.lonelyplanet.com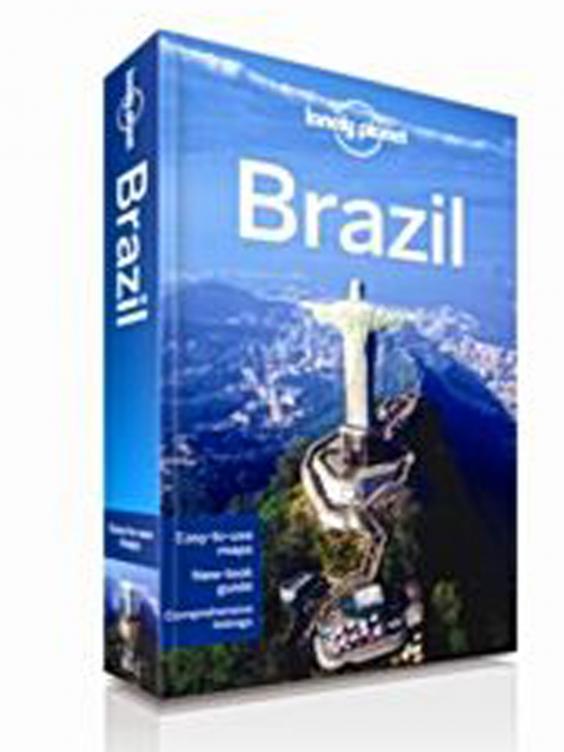 Next week: North-east Brazil
Reuse content