Beautiful beaches, verdant rainforests, historic colonial towns and big-city allure: the South-east of Brazil has a staggering array of natural and cultural wonders. Stretching for nearly 3,000km along the Atlantic coast from Uruguay to the edge of Bahia, this region is no stranger to the world's gaze. It's home to Rio de Janeiro, one of the world's most captivating cities, as well as the buzzing economic and cultural capital of Sao Paulo. Both will play a starring role in the 2014 World Cup, and will be joined by three other host cities in the south-east, including Belo Horizonte, Porto Alegre and Curitiba (provided that its stadium is completed in time).
The diversity of the landscape of this collection of seven states (Minas Gerais, Espirito Santo, Rio de Janeiro, Sao Paulo, Santa Catarina, Parana and Rio Grande do Sul) – from thundering waterfalls to craggy mountain tops – is matched only by the diversity of its people. More than half of Brazil's population resides here, and Italians, Germans, Japanese, Lebanese, Swiss and other nationalities have all contributed to the tapestry of Brazilian culture. Old-world celebrations such as Blumenau's massive Oktoberfest, rolling vineyards of the Serra Gaucha and tiny villages that look like they've been plucked straight from Switzerland are just a few of the many curiosities you'll find here.
Often, the first port of call for visitors is the captivating city of Rio de Janeiro. Gazing out over the panorama from the top of Sugarloaf Mountain (00 55 21 2546 8400; bondinho.com; R62/£16), it's easy to see why. From its summit, 395m above Guanabara Bay, you appreciate properly the sublime landscape below: a metropolis crammed into pockets between soaring forest-covered peaks, which spills down to golden beaches lapped by blue seas. The journey up is half the fun: glass cable cars whisk you to the top of Sugarloaf, though the intrepid can rock-climb their way up (not as daunting as it looks) on a tour offered by the likes of Crux Ecoadventure (00 55 21 3474 1726; cruxecoaventura.com.br; R170/£48).
Rio's beaches provide an equally mesmerising vision of the so-called cidade maravilhosa (marvellous city). One long stretch of sun-drenched sand, Ipanema, is the city's most popular beach, thanks in part to that catchy bossa nova tune "Girl from Ipanema". It's also the city's backyard, free and open to all, with amusements of all kinds: surfing, volleyball, jogging along the shore, cycling the beachside path, or just sitting back, agua de coco (coconut water) in hand, and watching Rio at play.
South-east Brazil
South-east Brazil
1/7 South-east Brazil

Just over two hours' drive east of Rio, lovely Buzios is one of Brazil's most upscale and animated seaside resorts

2/7 South-east Brazil

Samba, the great soundtrack of Rio

3/7 South-east Brazil

Italian-Brazilian fusion

4/7 South-east Brazil

Location map

5/7 South-east Brazil

Brazil's tropical islands do a fine imitation of paradise and Ilha Grande is one of the finest

6/7 South-east Brazil

Rio is the gateway to the south

7/7 South-east Brazil

In Rio, the Casa Mosquito is a beautifully designed boutique guesthouse
North of Rio, the mountainous state of Minas Gerais is rich in colonial towns. These Baroque masterpieces – built with 18th-century mineral wealth – constitute one of Brazil's most appealing tourist circuits. The Unesco World Heritage Site of Ouro Preto is a great place to start. Built at the foot of the Serra do Espinhaco, this grande dame has a cobblestone centre sprinkled with pretty churches and historic buildings, with stunning views waiting around every corner.
A two-hour flight south-west of Rio, Iguacu Falls (cataratasdoiguacu.com.br; entrance R49/£13) is one of the continent's great natural marvels – a curtain of 275 thundering waterfalls up to 80m tall, drawn between Brazil and Argentina. Walkways meander through verdant rainforest along the edge of the falls, then lead you out over the middle of the river, where you can feel the full power of this roaring spectacle. Splashy, white-knuckle boat rides (00 55 45 3574 4244; macucosafari.com.br; R170/£44) and scenic helicopter flights (00 55 45 3529 7474; helisul.com; from R255/£66) provide more exhilarating ways to experience Iguacu.
With deep European roots, Brazil's two southernmost states offer a vivid contrast to other parts of the country. Cities such as Joinville and Blumenau, with their well-manicured parks, alpine-style architecture and beer-loving festivals (oktoberfestblumenau.com.br) pay tribute to Santa Catarina's many German immigrants.
Further south, in Rio Grande do Sul, you can explore vineyards planted by Italian immigrants in the 1870s. The Vale dos Vinhedos (valedosvinhedos.com.br) is an up-and-coming wine district of vineyards, rural inns and restaurants in a picturesque setting in the Serra Gaucha.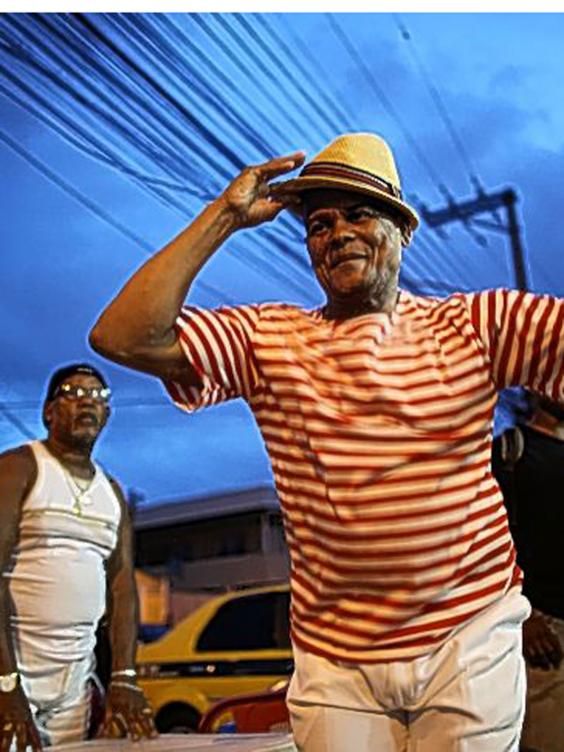 Live music
Samba, the great soundtrack of Rio , plays all across the city, though if you're looking for its heart, you'll find it in the bohemian neighbourhood of Lapa, where addictive rhythms spill out of old-fashioned dance halls. Rio Scenarium (00 55 21 3147 9000; rioscenarium.com.br) is one of Rio's best-loved samba clubs.
In Sao Paulo, the photogenic Baretto (00 55 11 3896 4000; fasano.com.br) attracts top jazz and Brazilian musicians.
One of the icons of Belo Horizonte is Godofredo Bar Musical (00 55 31 3483 6341; godofred og.com), where performances celebrate the legacy of the city's Clube da Esquina movement of the Sixties and Seventies.
Island allure
Palm trees, white sands and aquamarine seas: Brazil's tropical islands do a fine imitation of paradise – and Ilha Grande is one of the finest. Rainforest covers more than 80 per cent of the island and on early morning walks you'll often hear the call of howler monkeys. You'll also find waterfalls, scenic lookouts and scores of beaches. The website ilhagrande.com.br lists dozens of charming pousadas. To reach the island, take a ferry (grupoccr.com.br/barcas) from Angra dos Reis, which is a two-and-a-half-hour journey from Rio.
Ilhabela (ilhabela.com.br), which means "beautiful island", lives up to its name. This Unesco-protected biosphere has volcanic peaks, tropical forest, hundreds of waterfalls and abundant wildlife. You can reach the island by ferry from Sao Sebastiao, a four-hour drive from Sao Paulo.
The island of Santa Catarina has a little of everything: wild beaches, picturesque lakes, luscious rainforest and even a bit of nightlife on Praia Mole, where Nexus Surf Experience (00 55 48 9626 9029; nexussurf.com) offers lessons, rentals, boat tours and yoga. Connected to the mainland by bridge, Santa Catarina is easy to reach; the lively city of Florianopolis is the island's gateway.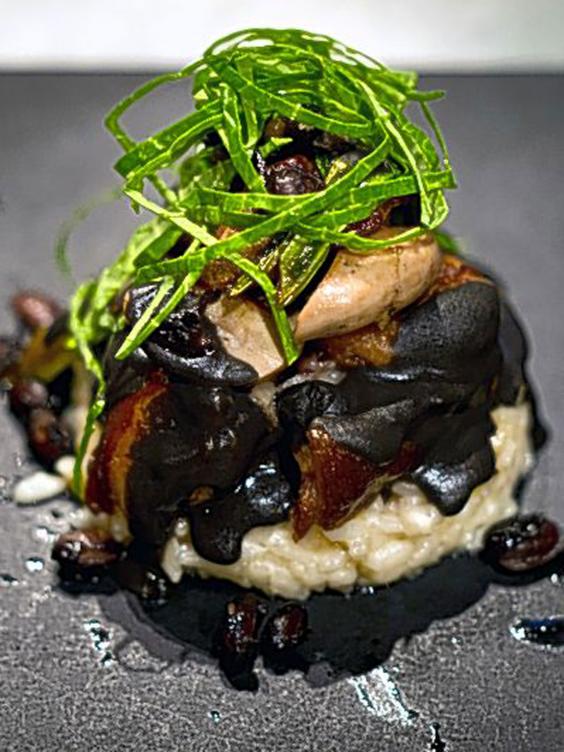 Regional flavours
Rio de Janeiro's major contribution to the national cuisine is the hearty dish of feijoada. Smoked and fresh pork of many varieties are melded with black beans then served over rice and sprinkled with farofa (toasted manioc flour); it's served with shredded kale and sliced oranges, and best accompanied with a caipirinha. In Rio, it's traditionally served on Saturday, though Casa da Feijoada (00 55 21 2247 2776; cozinhatipica.com.br) dishes it up daily.
Sao Paulo is home to the country's largest immigrant community, which contributes to the city's incredibly diverse dining scene (for example, Italian-Brazilian fusion, pictured above). Japanese and Italian cuisines are top-notch here, and pizzas fired up in a wood-burning oven have become a Paulista passion. In the Italian neighbourhood of Bixiga, Speranza (00 55 11 3288 8502; pizzaria.com.br) serves up some of the city's best. Sao Paulo is also home to the celebrity chef Alex Atala and his award-winning D.O.M (00 55 11 3088 0761; domrestaurante .com.br), celebrated for its use of native ingredients.
In the grasslands, which extend through Rio to Grande do Sul, cowboy culture lives on in churrasco – barbecued steak. All-you-can-eat churrascarias have become an institution. In Porto Alegre, Galpao Crioulo (00 55 51 3226 8194; churrascariagalpaocrioulo.com.br) serves juicy, mouth-watering steaks.
Beach getaways
Just over two hours' drive east of Rio, lovely Buzios is one of Brazil's most upscale and animated seaside resorts. Days are spent enjoying the peninsula's 17 pretty beaches – the best accessible only by boat or on foot. The picturesque waterfront is lined with boutiques, fine restaurants and buzzy bars, all contributing to Buzios's image as Brazil's St Tropez. Insolito Boutique Hotel (00 55 22 2623 2172; insolitohotel.com; doubles from R908/£235) sums up the scene.
Draped with the rich flora of Atlantic rainforest, the peaks of the Serra do Mar provide a dramatic emerald-green backdrop to the winding Ubatuba coastline. Scores of beaches and some 15 islands provide anything from surfing off Praia Vermelha to seclusion on Praia Cedro. Praia Grande, 6km south of Ubatuba, is the epicentre of nightlife. It's located between Rio and Sao Paulo.
Where to stay
In Rio, the Casa Mosquito (00 55 21 3586 5042; casamosquito.com) is a beautifully designed boutique guesthouse with a small garden and views of Sugarloaf. It's also a 10-minute stroll to the heart of Ipanema. Doubles start at R765 (£210), including breakfast.
Design Hotels has just opened a pop-up, Maria Santa Teresa (designhotels.com) in the neighbourhood of the same name. The six doubles, available this year only, start at US$350 (£220).
For exploring the colonial charms of Ouro Preto in the state of Minas Gerais, the Pouso do Chico Rei (00 55 31 3551 1274; pousodochicorei.com.br) makes a great base. The handsomely preserved 18th-century mansion oozes colonial history. Rooms have period furnishings and fabulous views. Doubles start at R220 (£61), including breakfast.
Above the Vale dos Vinhedos, in the southernmost state of Rio Grande do Sul, Pousada Borghetto Sant'Anna (00 55 54 3453 2355; borghettosantanna.com.br) provides a magical setting. Reminiscent of Tuscany, this cluster of romantic stone houses blends rustic charm with sumptuous comfort. It sits about 4km from the gateway town of Bento Goncalves. Doubles start at R330 (£90), including breakfast.
Travel essentials
Getting there and getting around
Flights to Rio de Janeiro and Sao Paulo are offered from Heathrow by TAM (020 8741 2005; tam.com.br); British Airways (0844 493 0787; ba.com) flies from Heathrow to Rio. TAP Portugal (0845 601 0932; flytap.com) flies to both cities via Lisbon.
Travelling between cities by car or bus can be daunting in a country as large as Brazil. Most travellers with limited time prefer to fly. Gol (voegol.com.br) and TAM provide frequent services between popular destinations such as Rio, Sao Paulo, Belo Horizonte, Florianopolis, Porto Alegre and Iguacu Falls.
A hire car is handy for exploring some regions, such as coastal resorts (booked in Rio or Sao Paulo) and the wineries of Rio Grande do Sul (best arranged in Porto Alegre).
Lonely Planet's guide to Brazil is out now, priced £18.99. To order a copy go to shop.lonelyplanet.com




Reuse content