While some people might stubbornly restrict their holidays to summer, savvy travellers have been booking off-season breaks for years. Since becoming parents of two it's not something we've seriously considered. However, after an August camping trip with friends fell through at the last minute, we opted to swap our usual two nights under canvas for bricks and mortar, and booked a cottage in Suffolk. In November.
Any reservations about an autumn mini break in Bury St Edmunds were swiftly put to bed as we arrived at Blackthorpe House. The four-bedroom property was huge, set back from the road down its own gravel driveway with a decent-sized garden perfect for a kickabout. We'd barely crossed the threshold before our two boys ran off upstairs to explore. And as soon as our friends arrived after work with their two children, the four of them joined forces for an extended game of hide and seek which ultimately saw parents pressganged into taking part. With no immediate neighbours or residents to walk on eggshells around, the children could run (relatively) wild and let off steam without being told off every five minutes. Which, more importantly, gave us parents time to catch up over a glass of wine or two. Bliss.
It's this freedom which gives a stay in a cottage the edge over a hotel; it's a home from home without any fellow guests to annoy, no set meal times to adhere to and the freedom to come and go as you please. This pretty much sums up why we usually choose to go camping in the summer. Except cottages tend to have central heating, hot running water to hand and, in Blackthorpe House's case, seemingly the comfiest beds in the whole of the UK.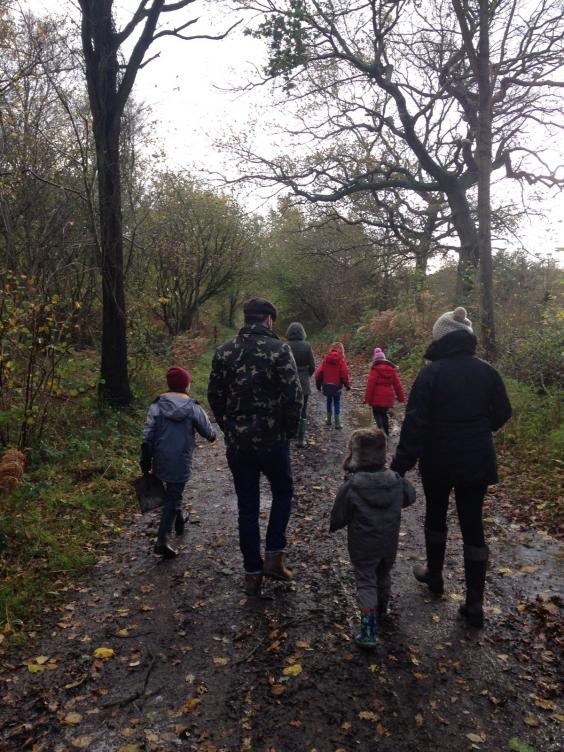 After a blissful night's sleep which saw the children lie in (not something that happens when camping) we sat down to a sumptuous cooked breakfast, laid on by the owners at the far-more- civilised-than-usual time of 9.30am. Suitably refuelled from the previous night's excesses, we headed out for a walk in the nearby Bradfield Woods, a National Nature Reserve that's been around since the last Ice Age. It's hard to beat a family woodland walk in autumn, crisp air blowing away the cobwebs, children scrambling off the path to find sticks and clamber among the sunlight-dappled trees. 
On Sunday, while leisurely packing up and preparing to head off to explore West Stowe Anglo-Saxon village before heading home, there was a cry from the lounge. Carefully, oblivious to the gaggle of children's noses pressed against the sash window, a Muntjac deer nimbly crossed the lawn. An unforgettable image to sum up a perfect weekend. 
This article was created by the Independent and sponsored by Villas.com. From chalets, apartments, cottages, villas, condos and gites, Villas.com has over 387,000 instantly bookable rental properties to choose from. Easy to navigate and delivering an amazing home away from home experience, the site has everything you need for a perfect getaway. Plus, as Villas.com is an extension of Booking.com, the world's largest accommodation provider, you receive round-the-clock customer service and instant gratification. Booking a rental property has never been easier!
Click here to view UK Tours and Holidays, with Independent Holidays.