Sunny, relaxed Nîmes has been building up a summertime buzz over the past month, as one festival after another turns it into one of Languedoc's liveliest cities. Last month's Féria de Pentecôte kicked things off with six days of festivities centred in the splendidly preserved Roman arena. And today, the Tour de France circus rolls into town as stage 15 ends with a thrilling sprint past the amphitheatre.
The party will be going on all evening, as brass bands fill the streets of the historic old town with music. They'll be crowding into the wide Place de la Maison Carrée, home to two of Nîmes's most distinctive landmarks that show how you can mix ancient and modern without jarring the senses. Maison Carrée (00 33 4 66 21 82 56; arenes-nimes.com; open daily, €5.50/£4.35), the temple built by Roman emperor Augustus in the first century, is simply beautiful, its graceful Corinthian columns gleaming in the sunshine. It's been incredibly well preserved, and its latest incarnation is as a screening room showing a 30-minute 3D movie explaining the history of Nîmes.
Its neighbour, the Carré d'Art  (00 33 4 66 76 35 70; carreartmusee.com; closed Mon, €5/£3.95 for exhibitions), is another example of how Norman Foster has put his assured mark on French architecture. This serene temple of glass and steel columns, built in 1993, houses a contemporary art gallery and media centre, as well as an excellent top-floor restaurant.
In contrast to the spacious Place de la Maison Carrée, the narrow streets of the compact old town hark back to the Middle Ages, even if much of the existing architecture is from the 17th and 18th centuries onwards. It's a place made for strolling and chancing upon squares filled with cafés – the Place aux Herbes by the Romanesque cathedral, the Place de l'Horloge in the shadow of the 18th-century clock tower, the Place du Marché (though the market's long gone and has moved to the modern indoor Les Halles).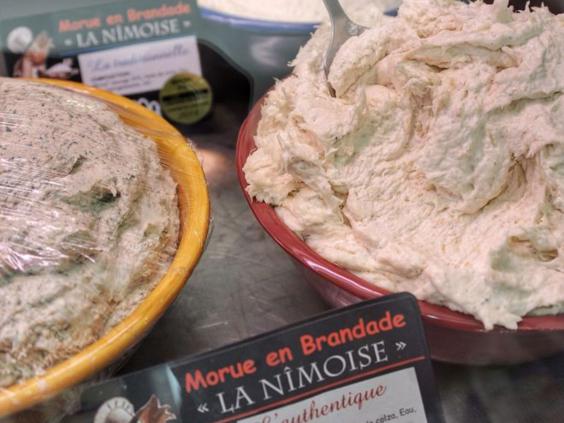 When the next big festival arrives in September – the Féria des Vendanges – you get an unmistakable sense of Nîmes's firmly southern character. Courtyards, squares and boulevards are overrun with bodegas, pop-up bars that throng with revellers. In the meantime, you can make do with the evening markets that appear every Thursday in July and August, when the sounds of flamenco and jazz fill the warm summer evenings.
Unpack
Step through the dark green gate of Jardins Secrets at 5 rue Gaston Maruejols (00 33 4 66 84 82 64; jardinssecrets.net) and you enter another world. Bougainvillea, jasmine and olive trees shelter a stone swimming pool, with sun loungers lying about invitingly in the dappled shade. Inside the 18th-century terracotta-painted house are opulent rooms filled with antiques, while the suites overlook their own secluded cloistered gardens with resident tortoises. There are only 14 rooms, and the ambience is one of relaxed indulgence. Doubles from €195 (£154), room only.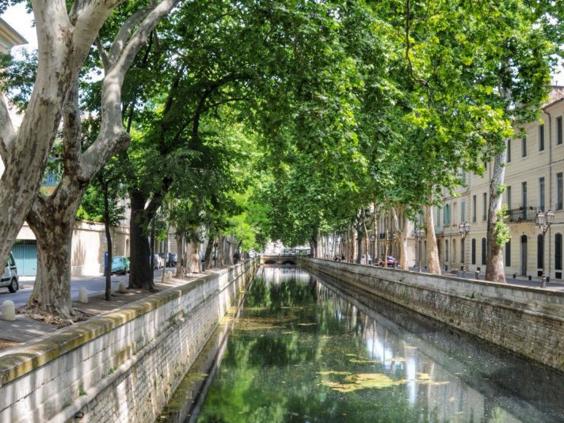 Think local
At the first hint of warm weather, the city's population swarms to the Jardins de la Fontaine, elaborate 18th-century gardens set around the original Roman spring. Its 15 hectares include formal gardens filled with fountains, marble statues, stone balustrades, and the remains of the ancient Roman temple of Diane. Picnickers coolly ignore the "pelouse interdite" signs and park themselves on the grass in the 19th-century Mediterranean-style addition that zigzags up Mont Cavalier. At the top is the 15BC Roman Tour Magne (00 33 4 66 21 82 56; arenes-nimes.com; open daily, €3.20/£2.50), which is worth the climb for views of Nîmes and the surrounding countryside.
Eat
When restaurateurs Sébastien Kieffer and Alban Barbette used their initials to name their restaurant Skab, they didn't quite realise the connotations it would have on Anglo-Saxon ears. But this stylish restaurant at 7 rue de la République (00 33 4 66 21 94 30; restaurant-skab.fr), with its romantic courtyard garden, rises above it all. The food is exquisite, delivering all it promises: try the confit of escargots with flecks of goat's cheese served with a tempura of frog's legs (€24/£19), or red mullet in a rockfish bisque and with curried aubergine cannelloni (€36/£28.50). It's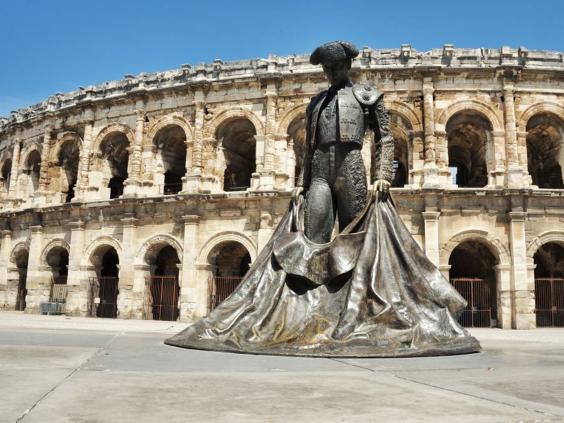 pricey, but the lunchtime menu of two courses at €24 is a more affordable alternative.
Drink
Even though the café terraces by the Maison Carrée are beside one of the city's biggest attractions, they're far from tourist traps. The latest addition is atmospheric tapas bar Carré Jazz at 29 rue de l'Horloge (00 33 04 66 84 99; carrejazz.fr; closed Sun), where you can escape the heat under its stone arched ceilings inside. Or order tapas and perch on one of the tall wooden chairs on the terrace.
Spend
At first glance, you might not think much of Nîmes's speciality food: brandade de morue. But this smooth mixture of creamy salted cod and olive oil is delicious, and permeates much of nîmoise cuisine. You can find it stuffed into red peppers, baked in filo pastry or even on mini pizzas. The best place to stock up on these goodies is La Nîmoise, 18 rue Emile Jamais (00 33 4 34 28 67 13; lanimoise.fr).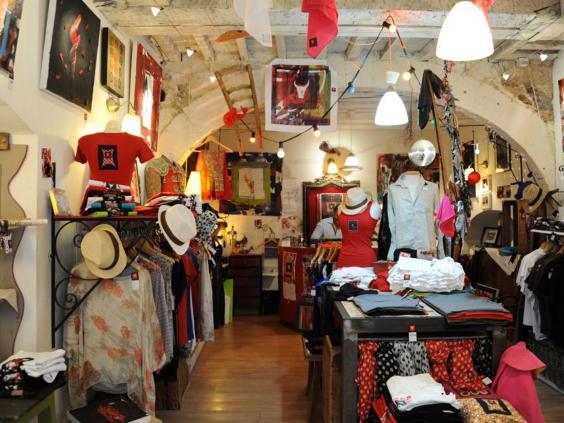 For quirky fashion and gifts, pop into Et … Lola Créa, 20 rue Fresque (00 33 6 78 56 15 49; lola-crea.fr), where owner and artist Stéphane Demange has branded all of his creations with a distinctive black and red bull motif.
Travel essentials
Getting there
Ryanair (0871 246 0000; ryanair.com) flies from Luton and Liverpool to Nîmes. Eurostar (0344 822 4777; eurostar.com) has weekly trains from London St Pancras to Avignon, half an hour from Nîmes.
More information
Nîmes tourism: 00 33 4 66 58 38 00; ot-nimes.fr
Languedoc-Roussillon tourism: suddefrance.co.uk