The stomach-rumbling aromas of age-old recipes drift out of the open window and towards the canal as dusk descends over the bell towers and waterways of Venice. Opera playing on the stereo makes the moment almost too perfect; and I'm not in some swanky restaurant overlooking Piazza San Marco, but the kitchen of my own private Venetian apartment. 
Getting a taste of local life in Venice can be tricky, but it can be done by travelling out of season in winter, when an eerie mist hangs over Italy's water-laced city and the 260,000 residents reclaim their home; and by staying in an apartment rather than a hotel. 
Browsing the countless options available on Villas.com, the hardest part was making a final decision. I eventually settle on a little hideaway in the neighbourhood of Castello, just a ten-minute walk northeast of Piazza San Marco. 
Our private water taxi (the only way to arrive in style) speeds south from the airport, sweeping along the Grand Canal, under the Rialto Bridge and past the tourists milling outside the Doge's Palace.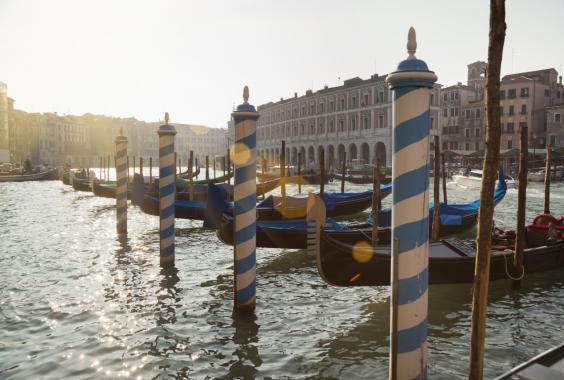 Then it slips into labyrinthine backwaters before coming to a bobbing halt outside the 14th century Palazzo Contarini Della Porta Di Ferro. Upstairs, our new home – for the weekend at least – is spacious and filled with marble fireplaces and chandeliers of Murano glass, rich tapestries and aged paintings. Boats skim along the canals that kiss the exposed brickwork of the building, previously home to one of Venice's oldest families. 
I gaze out of the window, beyond the canals and courtyards. Venice beckons. The soundtrack of Castello is one of church bells and barking dogs. Jovial locals exchange loud greetings of 'ciao' while picking up groceries and enjoying a cheeky glass of vino in the tiny tavernas. There isn't a fridge magnet or selfie stick to be seen.  
Wandering west I reach Libreria Acqua Alta, a bookshop where musty old books fill a gondola placed in the middle of the store. Browsing the thousands of titles, I pick up a copy of Venice: Recipes Lost and Found and make a beeline for the famous Rialto Market, which has been feeding Venetians since 1097.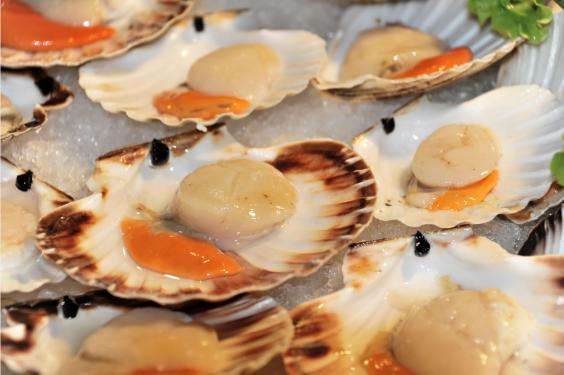 Armed with a long shopping list, the exuberant vendors arm me with prickly artichokes (to be marinated in lemon and white wine vinegar), borlotti beans (for a warming pasta soup) and spongy scallops (to be tossed in chilli-infused linguine).
Back at the apartment, surrounding by bubbling saucepans and the air tingling with herbs and spices, I start to feel like a true Venetian with every passing moment. 
This article was created by the Independent and sponsored by Villas.com. From chalets, apartments, cottages, villas, condos and gites, Villas.com has over 376,000 instantly bookable rental properties to choose from. Easy to navigate and delivering an amazing home away from home experience, the site has everything you need for a perfect getaway. Plus, as Villas.com is an extension of Booking.com, the world's largest accommodation provider, you receive round-the-clock customer service and instant gratification. Booking a rental property has never been easier!