Italy may not have the island-hopping allure of Greece or Croatia, but if you make the effort to visit some of its outposts, you will be rewarded with exquisite scenery, hidden beaches and crystal-clear water. Many of Italy's smaller islands are delightfully off the radar and even the most sophisticated Italians long for their simple pleasures: days by the sea, messing about in boats – in what's generally referred to as la dolce far niente (carefree idleness).
This year marks the 200th anniversary of Napoleon's exile to Elba ( napoleoneimperatoreelba2014.it), the largest of seven islands in the Tuscan Archipelago. Napoleon arrived in Elba on 3 May 1814, where he remained until his escape on 26 February 1815. To commemorate the anniversary there is a host of special events including a re-enactment of his arrival in Portoferraio harbour on 4 May and a regatta on 13 and 14 June. The Tuscany Walking Festival ( tuscanywalkingfestival.it) on 21 April also has some Napoleonic-themed events.
Legend has it that a crown of the Roman goddess Venus was thrown into the sea near Elba, accounting for the island's jewel-like tones. Famous guests and folklore aside, Elba has plenty to lure you on to the ferry from Piombino, including more than 150 beaches, pretty towns and villages. The surrounding waters are home to the Parco Nazionale Arcipelago Toscano (islepark.it), the largest of its kind in Europe. New this year, Kirker Holidays (020 7593 1899; kirkerholidays.com) has three-night stays on Elba at the Villa Ottone, starting at £718pp, with return flights from London, breakfast, car hire or transfers and ferry.
Sicily, Italy's largest island, was formerly an autonomous kingdom colonised by the Greeks, Romans and Arabs, and governed by the Spanish, French and Austrians. Its northeastern corner is dominated by Europe's tallest volcano, Mount Etna, then there is the Greco-Roman theatre at Taormina, the Unesco World Heritage-listed temples of Agrigento and atmospheric cities and towns such as Palermo, Syracuse, Noto and Catania.
Sicily's smaller islands offer alluring, unspoilt experiences, with a lack of pretension and rugged natural beauty. The Aeolian Islands, a string of seven volcanic crags dropped in the sea north of Sicily, are bewitchingly picturesque. The chain is comprised of Panarea, Lipari, Vulcano – with its thermal baths – caper-tree draped Salina, Alicudi, Filicudi and Stromboli, which has the added cachet of being the holiday haunt of Dolce & Gabbana and Oscar-winning film director, Paolo Sorrentino. Ustica and the Egadi islands, off Sicily's west coast, are lesser known still. Then there are Lampedusa, Linosa and Pantelleria, cast adrift between Italy and Africa.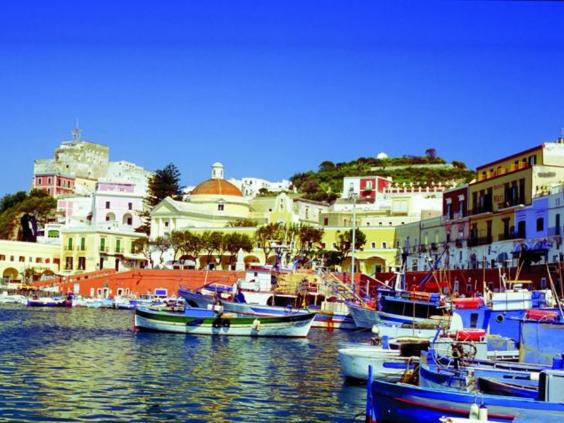 Puglia's Tremiti Islands are a short hop across from the Gargano Peninsula. These five islands are part of the Parco Nazionale del Gargano, with stunning beaches such as the Cala Tonda and landmarks including the spectacular abbey of San Nicola on the island of the same name.
Second in size to Sicily in the Tyrrhenian Sea is Sardinia (sardegnaturismo.it). It is dotted with Bronze Age relics known as nuraghi – ancient defence towers particular to Sardinia's culture. The most famous is Su Nuraxi Barumini (00 39 0709 361 039; fondazionebarumini.it; daily; €10) in the inland region of Marmilla. On the north-west coast, the Costa Smeralda is a 55km slice of Sardina at its most glitzy – Porto Cervo is stuffed with designer boutiques and super yachts in the harbour, but it's easy to escape to quieter beaches further south.
A number of UK operators organise holidays to the larger islands. Prestige Holidays (01425 480 400; prestigeholidays.co.uk) has several new itineraries in Sicily including the Aeolian islands of Lipari and Salina. Another works around the Baroque towns of south-eastern Sicily. Prices start at £719pp, including flights from London, seven nights' B&B and car hire. Just Sardinia (01202 484 858; justsardinia.co.uk) has three all-inclusive hotels on the island and a dedicated Just Sicily (01202 489 040; justsicily.co.uk) brochure. Real Holidays (020 7359 3938; realholidays.co.uk) and Sardinian Places (0845 330 2049; sardinianplaces.co.uk) also offer packages.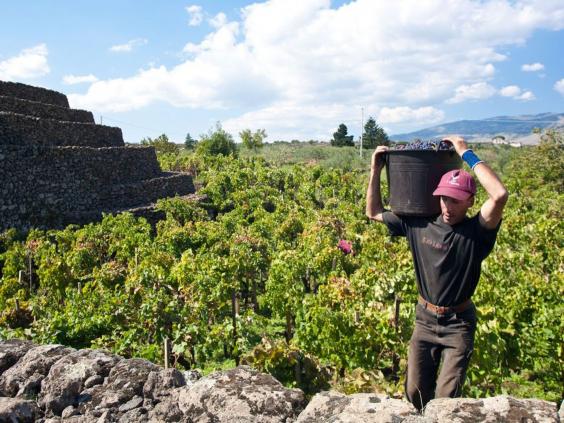 ROMAN HOLIDAY
The tiny Pontine Archipelago is a string of volcanic crags sprinkled off the coast of Lazio. The largest, Ponza, is a haunt of holidaying Romans who descend in summer and scatter across its tiny interior, 20 miles long by three miles wide. There is the picturesque Ponza town of sherbert pink and lemon houses designed in the 19th century by Antonio Winspeare, but it's the coast – the towering 650ft cliffs of the Chiaia di Luna beach, secret coves and tourmaline waters – that everyone comes for. Stay at the chic Villa Laetitia (00 39 0771 809 886; villalaetitia.com) in Ponza town owned by a member of the Fendi dynasty. Doubles from €230, including breakfast.
WHERE TO STAY
Sicily's hotel scene includes scores of converted baglios (farmhouses). Zash Country Boutique Hotel (left; 00 39 095 782 8932; www.zash.it) is a 1930s manor house south of Taormina with cutting-edge architecture. Doubles start at €140, with breakfast. And on Mount Etna's slopes, Monaci Delle Terre Nere (00 39 0957 083 638; monacidelleterrenere.it/en/) has doubles from €140, B&B.
Villa rentals are another option. Think Sicily (020 7377 8518; thethinkingtraveller.com) has properties all over. One newly renovated villa, Dammuso Roccavento on Pantelleria,  has spectacular views, a pool and sleeps nine from €4,630pw. Inntravel (01653 617 001; inntravel.co.uk) has a week in an apartment on the island of Marettimo, off Sicily, starting at £798 including transfers, walking notes and maps. The Italian Connection (01424 728 900; www.italian-connection.co.uk) arranges rentals on the Aeolian Islands, including a two-bed apartment on Stromboli from £325pw.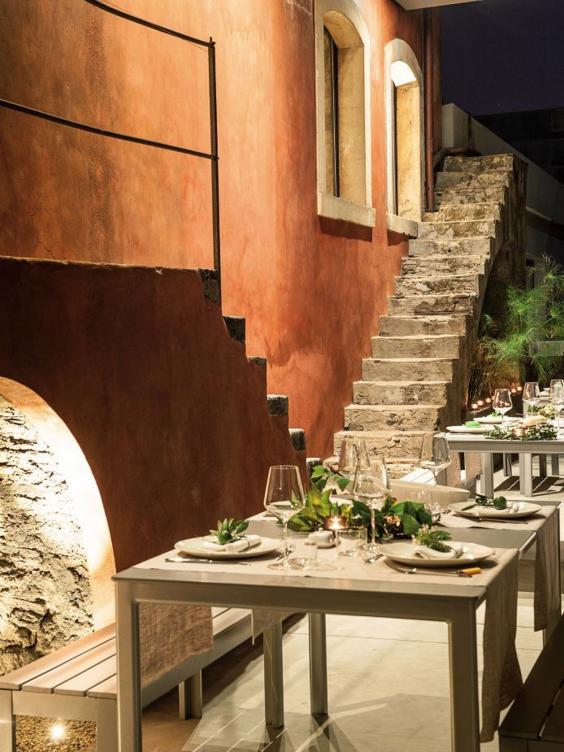 WHAT TO EAT
Italy's regional cooking is one of the highlights of any trip to the country, and fresh fish is one of the glories to be found throughout the islands.
Sicily has some of the most diverse cooking traditions, influenced by former residents including the Arabs, Saracens and the Bourbons, with the likes of pasta con le sarde (pasta, sardines and fennel) and elaborate pastries and cakes such as cassata and cannoli.
On Pantelleria, you can sample a local fish and cous cous dish, which dates back to Arab occupations; and the fragrant, sweet wine passito di Pantelleria, made from sun-drenched zibibbo grapes.
The Greeks first introduced wine to Sicily. Arblaster & Clarke (01730 263 111; winetours.co.uk) has a new itinerary exploring its vineyards and meeting some of its more influential winemakers, both on Sicily and the Aeolian islands, during its week-long group tour, "Mount Etna & the Islands of Sicily." It departs on 21 September and costs £2,475pp with flights, B&B and eight meals.
CHI-CHI CAPRI
Capri (capritourism.com) is one of Italy's most celebrated idylls. Despite its popularity, it still has an undeniable charm with its dramatic limestone crags jutting out of aquamarine sea, the famed Blue Grotto and the pretty café-lined piazza of Capri Town. Indulgence has been the theme here ever since Roman Emperor, Caesar Augustus, built a villa on the island in 29BC. In the 1950s it became a popular retreat for intellectuals, artists and showbiz types.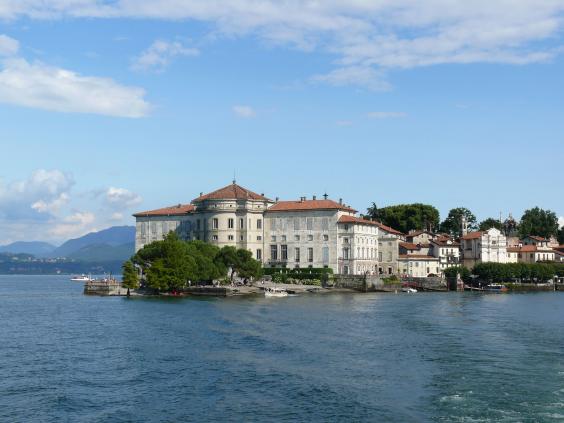 The island is dotted with bathing spots: La Fontelina (00 39 081 837 0845; fontelina-capri.com) is a beach club set on the rocks alongside gorgeous natural pools with sun loungers, cabins and a restaurant. It has had visits from Brigitte Bardot and Sophia Loren (umbrella hire starts at €10 per day).
Architecture enthusiasts will love a stay at the spectacularly situated Hotel Tragara (00 39 081 837 0844; hoteltragara.com), a one-time private villa that is now a hotel designed by Le Corbusier. Doubles start at €340, including breakfast.
GARDEN ISLES
Not all Italian islands are in the sea. The Italian Lakes offer some stunning spots. In 1845, Flaubert wrote: "Isola Madre is the most sensual place I have ever seen in the world." It's one of the three Borromean Islands (00 39 0323 305 56; isoleborromee.it) in Lake Maggiore which were acquired by the wealthy family of the same name in the 16th century. Isola Bella (above) is one of Italy's most opulent island homes with an extravagant palace and gardens. The gardens on both islands are open to visitors until 19 October (€11).
Stay at the Hotel Verbano (00 39 0323 30408; hotelverbano.it) on neighbouring Isola Pescatori where doubles start at €150, B&B. On Lake Garda, Isola del Garda (00 39 0328 384 9226; isoladelgarda.com) is a breathtakingly situated isle with a grand Venetian neo-Gothic palazzo and luxuriant gardens awash with blooms. Guided tours departing by boat from various points on the lake cost €25pp.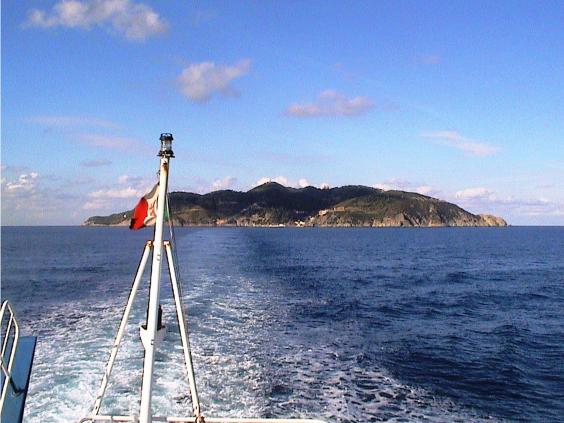 TRAVEL ESSENTIALS
Getting there
The UK has many direct flights to the Italian mainland, Sicily and Sardinia with these airlines: easyJet (0843 104 5000; easyJet.com), Ryanair (0871 246 0000; ryanair.com), Alitalia (0871 424 1424; alitalia.com), British Airways (0844 493 0787; ba.com), Vueling (09067 547 541;vueling.com), Norwegian (0843 3780 888; Norwegian.com) and Germanwings (0906 294 1918; germanwings.com).
In high season, particularly the first two weeks in August, it can be difficult to find accommodation on the smaller islands. Visiting May to July and in September can be the best option. Outside these times there can be a decidedly off-season feel.
Most small islands can only be reached by ferry. Many operators, including Toremar (00 49 611 14020 ; www.toremar.it), Moby (00 49 611 14020; www.mobylines.com), GNV (00 39 010 209 4591; gnv.it), Tirrenia (tirrenia.it), Caremar (00 39 081 551 38 82; www.caremar.it), Snav (00 39 081 428 5555; snav.it), Medmar (00 39 081 333 4411; medmargroup.it), Procida Lines (00 39 081 8960 293) and Volaviamare (00 39 081 497 2222; volaviamare.it) all ply different routes from the mainland. Etihad Regional (01223 851 480; etihadregional.com) flies to Pantelleria and Lampedusa from Sicily.
Reuse content