Amid the Gothic architecture and cobbled lanes of Pilsen a celebration is under way. The Czech city kicked off its year as a European Capital of Culture (alongside Mons in Belgium) with a daredevil highwire show and a performance by 150 visual artists. Throughout 2015, hundreds more art, film and cultural events are taking place.
About 90km (55 miles) south-west of Prague, Pilsen is best known for its Skoda factory (00 420 737 247 585; techmania.cz) and Pilsner Urquell brewery (00 420 377 062 888; prazdrojvisit.cz), both of which will host some of the one million visitors the city expects this year: the former as a 3D planetarium, the latter as Pilsen's prime spot for beer degustation. Other venues include the 6,000-seat Lochotin amphitheatre, which is being refurbished but will hold open-air cinema screenings in the summer.
The hub of Pilsen2015 celebrations is the information centre (00 420 378 035 360; plzen2015.cz), housed in a glass cube on Republic Square, with tables lining its rooftop and deck chairs out front. Across the square, the Cathedral of St Bartholomew (00 420 377 226 098; katedralaplzen.org) came alive during the Capital of Culture's opening ceremony with a sound and light show, and on 24 April a male-voice choir will perform inside.
Pilsen's Old Town pans out from here. The city is nicknamed "Little Prague" for good reason, its pedestrian-friendly streets such as Prazska are lined with chocolate-box shop fronts and Gothic spires. Yet there's nary a tourist tat emporium – or a stag do – in sight.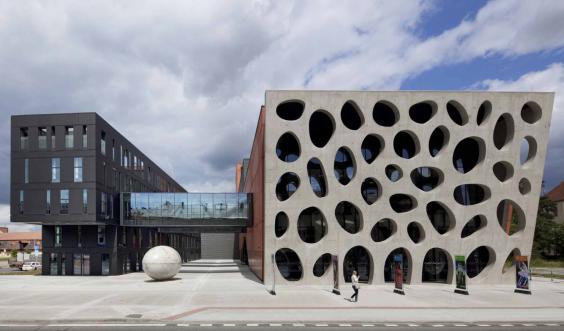 One of the Capital of Culture's key themes is "Imagination Factories", and some of the city's former industrial spaces will be open to the public as art-filled workshops. For example, the Domus exhibition (22 April-31 December) will show knock-out modern sculptures inside the former Cukrovarska public transport shed, a 10-minute walk from Republic Square, on the Radbuza River. Also unmissible in this area is Papirna, a once-derelict paper mill with a 50m-high chimney; this year it will be a riverside auditorium and exhibition space.
A block north is the West Bohemian Museum (00 420 378 370 111; zcm.cz). Jiri Trnka, the "Czech Walt Disney", is celebrated here until mid-May with an interactive volley of elephants, whales, puppetry and cartoons.
Finally, allow plenty of time to check out the one-time industrial quarter along Klatovska Trida. As well as the Skoda factory that put this place on the map, this area is the location for the huge New Theatre (00 420 378 038 048; djkt-plzen.cz), which opened only last year. This contemporary dance space is a key venue for the Capital of Culture's New Circus Season. No fewer than a dozen Cirque du Soleil-style shows are running on 50 evenings throughout 2015. The highlights include a daring femme-fatale- meets-air-hostess-meets-acrobatics show by Czech outfit Dae Men on 22 October.
Unpack
The modernist Hotel Angelo (00 420 378 016 111; vi-hotels.com) is located across the road from the Pilsner Urquell brewery. Asian-contemporary rooms come with high speed wi-fi, while the Seventies-themed Jazz Bar has evening shows. More importantly, beer is cheaper than fruit juice, while the buffet breakfast groans with Czech hams and pickles.
Doubles cost from €81 (£59) per night including breakfast. Lager lovers might want to try the hotel's €119.50 (£88) per person offer that includes welcome beers, two brewery tours, two Czech dinners and two nights' accommodation.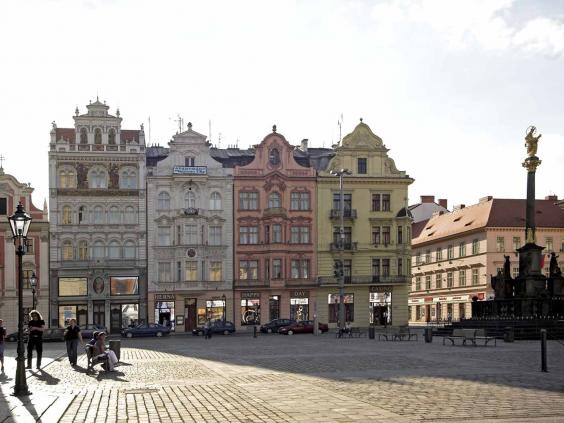 Think Local
Pilsen may be synonymous with beer, but the surrounding area also produces fantastic sparkling wine. In the village of Stary Plzenec, just outside the city limits, you'll find the Bohemia Sekt winery (00 420 377 197 111; bohemiasekt.cz), which welcomes thirsty visitors for viticultural tours, each of which lasts about two hours.
Eat
Vegetarians should look away now. Classic Pilsen eateries such as Restaurant U Mansfelda (00 420 377 333 844; umansfelda.cz) serve a belly-busting range of pickled sausage, baked Camembert, venison pâté and smoked pork neck. And that's just for starters. Pilsner Urquell is around £1 a pint and is best sipped on the sun-drenched wooden terrace, but if you've reached your beer tolerance try the local chardonnay.
U Mansfelda's newly constructed tasting Tavern (open from 5pm, Tuesday to Saturday) is in a meticulously renovated townhouse, a minute's stroll away. Beer is cheaper than coffee, and you can pair your pork knuckle sandwich with a fiery slivovice digestif.
Drink
As long as your order is two pints and a packet of pork scratchings, you'll be spoilt for choice. Arguably the best beer in town is sipped directly from the Pilsner Urquell brewery (00 420 377 062 888; prazdrojvisit.cz). Tours cost 190 Czech koruna (£5.10). And yes, you can sink lager while you stroll. The highlight is a pint of unpasteurised Pilsner, its recipe unchanged for 150 years.
At more offbeat microbreweries such as U Stocesu (00 420 722 099 077; ustocesu.cz), you can chase down knedliky (Czech dumplings) with rare hop variety brews.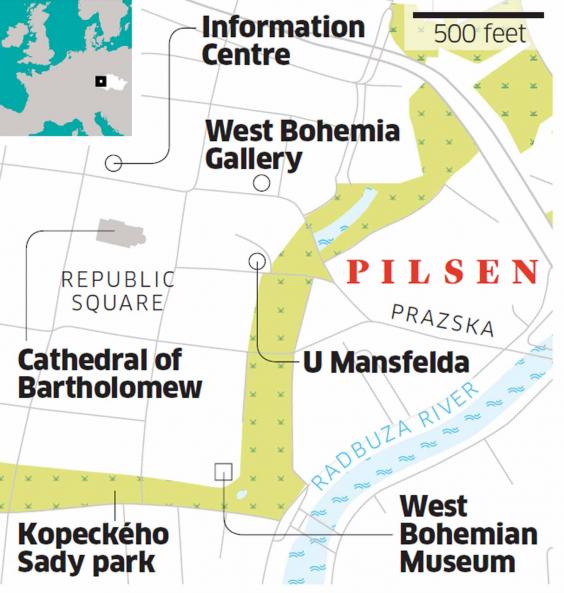 Spend
Pick up one of the handmade wooden puppets for which Pilsen is famed. The shops around the Puppet Museum (00 420 378 370 801; muzeumloutek.cz) have scores of unique examples for sale.
If you want world-famous names, stick to London or Paris – Pilsen2015 is all about one-off exhibitions. This summer's don't-miss show is Pilsen-born Gottfried Lindauer's subtly superb collection of 44 Maori portraits, dating back to the late-19th century and exhibited in Europe for the first time. The event runs until 20 September at the West Bohemia Gallery (00 420 377 908 511; zpc-galerie.cz), which is hosting several other big-hitting shows throughout the year.
Getting there
easyJet (0843 104 5000, easyjet.com) flies from Bristol, Edinburgh, Gatwick, Manchester and Stansted to Prague. The 95-minute train from Prague to Pilsen, fare CZK150 (£4). meanders through stunning countryside.
GRJ Independent (0800 140 4444; bit.ly/GRJind) offers tailor-made rail packages from London St Pancras to Pilsen, with three-nights' B&B at the Hotel Slovan, from £529pp including a BA flight home from Prague.
More information
Pilsen's Capital of Culture (plzen2015.cz) celebrations run until December. A 24-hour Pilsen Card transport pass costs CZK60 (£1.60).
Reuse content