Each week The Independent's travel team go head to head to see who can put together the best version of a particular break. This week we're looking at winter city breaks: those places where you can really make the most of the season.
Simon's choice: Reykjavik
Price per person: £297
Reykjavik embraces winter, which is just as well since it is the capital of an island that grazes against the Arctic Circle. Even when the city is doused in snow, it bubbles with life: literally so in the cascade of thermal pools on the edge of Laugardalur Park, the nation's largest thermal pool complex.
Many people show up for the weekend anticipating a display of the Northern Lights, but the fickle nature of the Aurora Borealis means you should treat a fleeting sighting as a bonus. The blossoming of art and cuisine make this a great winter to visit.
Even with the plummeting pound, Reykjavik is affordable – especially so with the ferocious air-fares war between the UK and Iceland. If you avoid Christmas and New Year you can almost name your price. I've picked a package from 2 to 5 December with Expedia (expedia.co.uk) which includes flights from Gatwick with WOW Air, and accommodation at the smart, central Hotel Island. Flights are evening outbound/early morning inbound, which means that you might just about get away with taking no time off work. The price of £297 per person includes breakfast.
Simon Calder, Travel Correspondent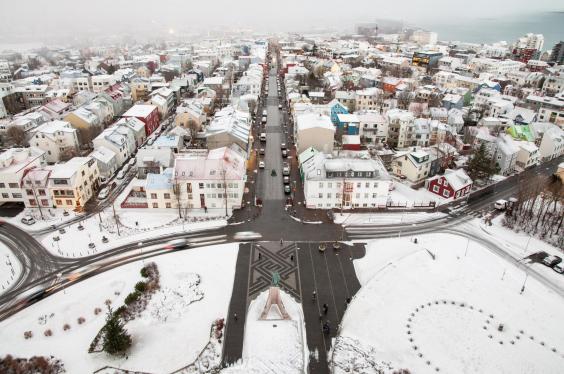 Nicola's choice: Salzburg
Price per person: £248
Pretty Salzburg has to be the archetypal winter-city break destination. Surrounded by snow-capped peaks, it has outdoor ice-skating rinks and a Christmas market (17 November-26 December) if you're keen for festive fun, while in the new year (26 January-5 February) Mozart's home town celebrates his music for 11 whole days. For more inspiration, read our most recent 48 hours guide.
EasyJet Holidays has various two-night packages from around £200 in December. For example, for £248 you get flights from Gatwick on 10 December and room-only accommodation at the Am Neutor Hotel Salzburg Zentrum, a basic but modern place close to the city centre.
Nicola Trup, Head of Travel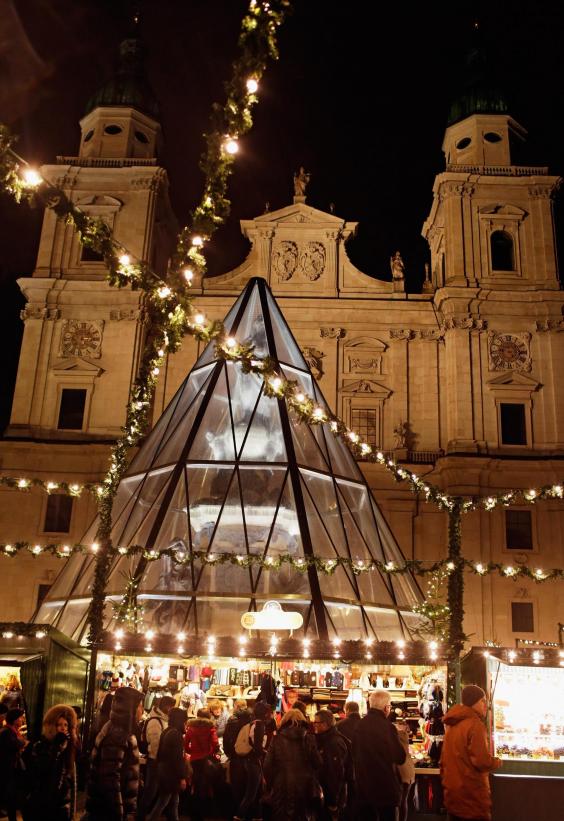 Laura's choice: Krakow
Price per person: £147.50
There aren't too many places around the world that are genuinely better in the freezing cold than they are bathed in warm sunshine, but Krakow in Poland is one of them. Its medieval market square, Rynek Glówny, feels just that bit more fairytale when the lights of the Christmas market are ablaze of a frigid evening, the horse-drawn carriages are dusted with snow, and you can justify another plate of pierogi by saying they're "for warmth". The various cellar bars (try Klub Re) become the very definition of cosy and sampling their huge flavoured vodka menus is imperative (remember: "for warmth"). And the very best of Polish cuisine – hearty stews, fried potato pancakes, yet more pierogi – is definitely better enjoyed on a winter evening than a sweltering summer day. There's absolutely loads to do in and around Krakow – from exploring a sprawling salt mine 430ft underground to visiting Oskar Schindler's factory – so I'd highly recommend doing it all in this most atmospheric of seasons. (Just wrap up warm. The average temperature in December is about -1C.)
Lastminute.com is currently offering two nights' accommodation in the well-reviewed, contemporary-styled Niebieski Art Hotel & Spa – right on the river, and a 15-minute walk from the old town – plus return flights from Luton, for a pretty brilliant £147.50 per person, leaving 9 December and returning 11 December. Of course there's a catch – a horribly early flight back on the Sunday, departing at 6.25am. You can select a more sensible departure time at an added cost of about £33 each.
Laura Chubb, Deputy Head of Travel
Reuse content