With plenty of quality Swiss and international restaurants to choose from, Zurich is the right place to be hungry. It may be better known as an expensive, stuffy centre of banking and finance, but the city actually has a really creative, midrange food scene alongside its more expensive eateries. We've asked the Spotted by Locals team on the ground in Zurich to point you in the direction of a top dinner.
First up is Frau Gerolds Garten (fraugerold.ch), located in one of the few remaining slightly seedy-looking areas in flashy Zurich West. The main word here is "communal" and everything and everyone here is locally grown. The restaurant's future is a little uncertain, and it's an institution worth supporting.
Some of you may not see the appeal in having a bit of Black Beauty for dinner, but for those who do, have a steak at Eisenhof (restauranteisenhof.ch). The menu has other options for you, such as a regular beef steak, but local Christine has never strayed from the horse steak. It's served on a hot stone, and rare, so if you'd like yours to be cooked through you can leave it on the stone for longer. Another place for steaks made solely from beef is La Cote (restaurant-lacote.ch).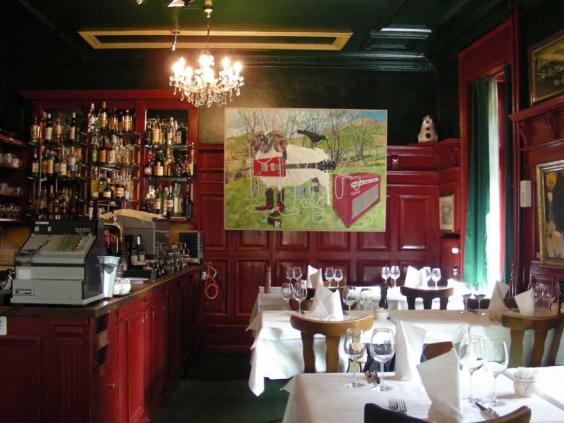 For those not making their way to Italy any time soon, your next best bet is to order the pizza at Restaurant Rosso (restaurant-rosso.ch). It's a little hard to find, as there are no signs outside this industrial warehouse venue, but the excellent thin-crust pizza makes it well worth the search. Or, head for dinner at Chianalea (chianalea.ch) for Calabrian-style Italian. Chianalea is the place to be when in need of soul food and uncomplicated company. A few southern Italian dishes, authentic Calabrian products such as the 'nduja on bread and Calabrian sausage, followed by delicious pizzas, will satisfy any foodie.
You'll be rubbing elbows with locals if you spend an evening in Les Halles (les-halles.ch). Also not that easy to find, Les Halles provides an excellent starting point if you want to explore Zurich West's nightlife. It will seem like you've gone to at least three different places even though you never left the premises. Definitely order the moules et frites!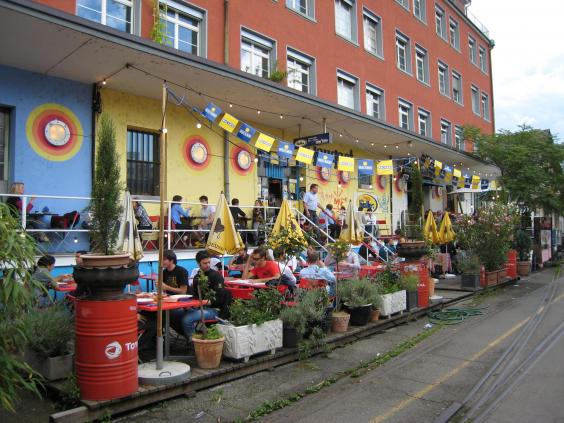 Sometimes all you need is a good burger, and Holy Cow (holycow.ch) offers just that. Everything has a Swiss tinge, from the interior decoration to the drinks. But the menu is what you're here for: local Allan's favourites range from beef (Elvis blue cheese) to chicken (camembert and cranberry), to vegetarian (veggie chèvre). This being Switzerland, there's a big focus on cheese – one is topped with "Gorgonzola Fondu". Let's just say you'll need some time to select one of the 23 freshly made burgers on the menu.
And finally, for some proper Swiss cuisine, you can't go wrong at Café Boy (cafeboy.ch) says local Ajuni. Tasty Swiss grub with a continental twist served in a cosy, airy and welcoming bistro-like atmosphere. It's not cheap but most dishes are available as starters or mains, and if there's a few of you, it's probably best to order a selection to share.
Spotted by Locals (spottedbylocals.com) is a series of apps and blogs available on iPhone and Android devices with up-to-date tips by locals in 60-plus cities in Europe and North America
Click here to view our Swiss Tours and Cruises, with Independent Holidays
Reuse content