Berlin: £8.84
It might not be in the coolest area of Berlin, but Baxpax Downtown is extremely central, so it's ideal for sights such as the Brandenburg Gate and the Holocaust Memorial (both about 15 minutes' walk away). The interiors are jazzy, and there's an in-house bar. But the downside to the €10 (£8.84) price tag? You'll be sharing a dorm with up to 24 other people.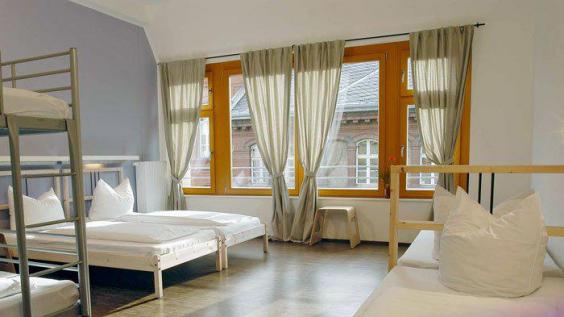 Warsaw: £7.21
Stay in Warsaw's hipster Praga district from PLN35 (£7.21) a night. Set within a converted pre-war factory, Hostel Fabryka's dorms are basic, but clean, with wooden floors and white walls – and a maximum of 12 beds. You're ideally placed for a night out, right by Praga's "party square".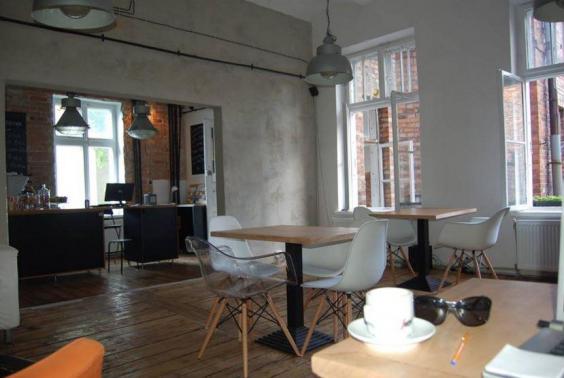 Amsterdam: £9.27
In Amsterdam, €10.50 can either get you a bed in a scuzzy Red Light District hotel, or a much nicer one at Amigo Budget Hostel. Yes, you're a tram ride away from the city centre, in the Oostpoort area, but the building has been recently refurbished with brand new shower rooms and clean and simple dorms for up to six people.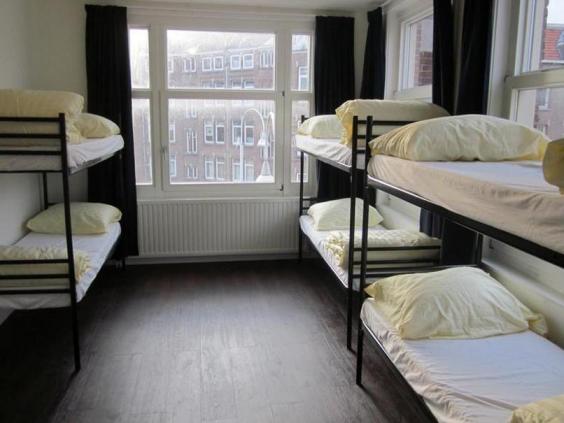 Vienna: £9.28
Located right by Vienna's main station, A&O Wien Hauptbahnhof has been open for just three years, so rooms are fresh and modern, with dorms sleeping a maximum of six. There's a bar and vast dining area; an all-you-can-eat breakfast costs €7. Beds start at €10.29.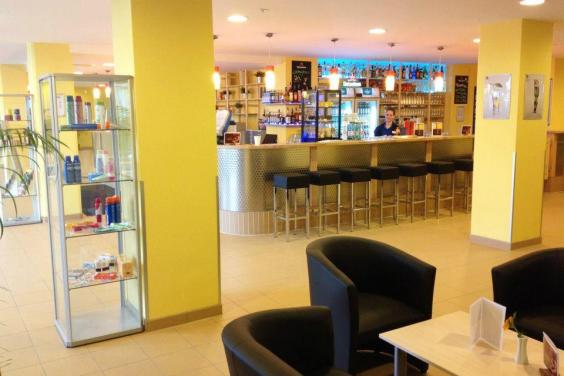 Athens: £8.85
The Pagrati Youth Hostel offers dorm beds from €10, which currently works out at a none-too-shoddy £8.85. Bucking the backpacker clichés, this place on the outskirts of Athens' centre is known for being safe, clean and quiet. The biggest problem you'll have, in fact, is actually finding it – there are no signs pointing to its location and no sign advertising its presence even at the front door.  Another pro: lots of proper neighbourhood bars and tavernas in the vicinity. Another con: you'll have to cough up more euros if you want a hot shower.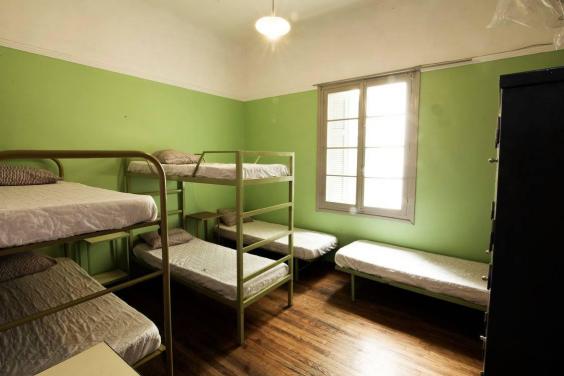 Prague: £5
Comfy, clean rooms, decent gratis wi-fi and free tea and coffee – not bad for a fiver (the website charges in sterling). Realistically, Boudnik Hostel is about a 20-minute walk from the city centre, but with its modern looks, handy self-catering kitchens and that room rate, a bit of exercise seems like yet another small price to pay.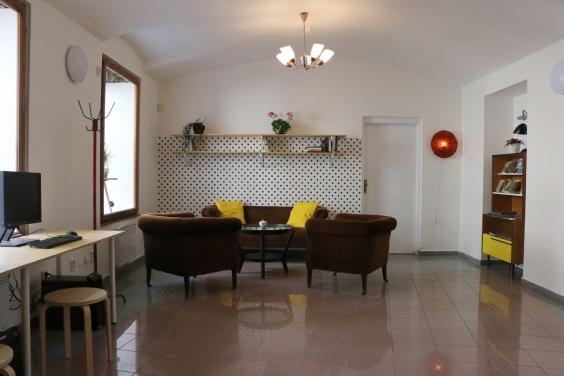 Budapest: £4.88
Unusually for dirt-cheap digs, the CoolTour hostel is right in the centre of the Hungarian capital, and beds can cost as little as €5.52 (£4.88) per night. Clean and colourful, it's an excellent budget option. While the vibe is largely more "relaxed" than "party", be aware that it has its own bar attached.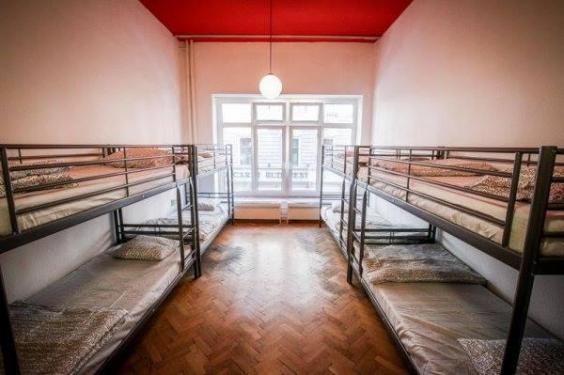 Zagreb: £9.01
The large, recently renovated Hostel Bureau is a three-minute walk from the central Ban Jelacic Square, close to the Croatian capital's Old Town. There's a games room, and lounge, and some rooms come with balconies. Dorms sleeping up to 12 people start at HRK75 (£9.01).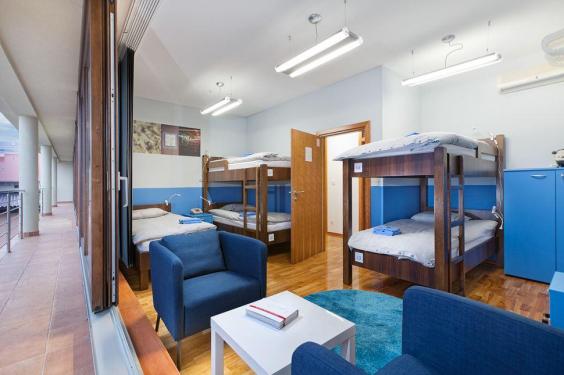 Lisbon: £9.71
Cheap and cheerful, Lisboa Central Hostel gets top marks for helpful staff, location (about 2km from the main attractions) and the free breakfast from 8am until 11am. Run by a local family, the homely vibe here has even translated into a TripAdvisor Certificate of Excellence, so you can feel secure it's not a hovel. Rooms from €11 (£9.71).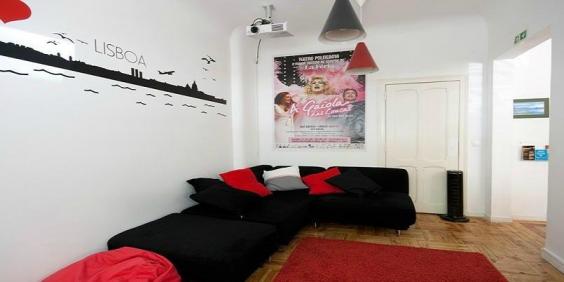 Skopje: £6.18
Possibly the only place in Europe where you can get a double bedroom for €14 (£6.18 per person), the City Hostel in Skopje is a little outside the centre of the Macedonian capital, but in a pleasant area. If €7 each is still too much, opt for a dorm bed at a euro less.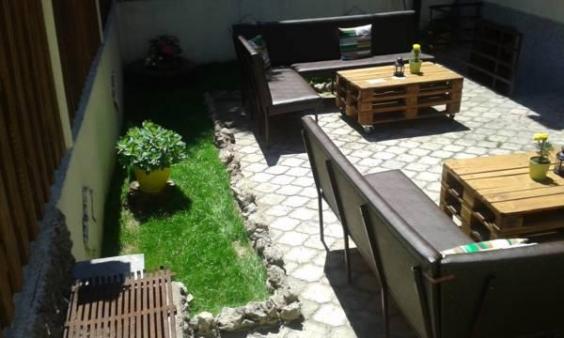 Have any accommodation tips for less than £10 a night? Share them in the comments below or on Twitter, @IndyTravel
Reuse content