JD Wetherspoon is known for migraine-inducing patterned carpets, calorific cooked breakfasts and old men propping up the bar morning till night  - so the idea of staying in a room above one of its pubs was not exactly enticing.
While the thought of rolling out of bed to enjoy a dish from Spoon's signature "Mexican Monday" menu did sound appealing, it was hard to believe it would be possible to get a good night's sleep in a double room for only £39 a night.
Would I go to bed to the sound of the local hen party smashing blue VKs bottles on the floor and wake up to the smell of greasy bacon wafting through the ceiling, I wondered?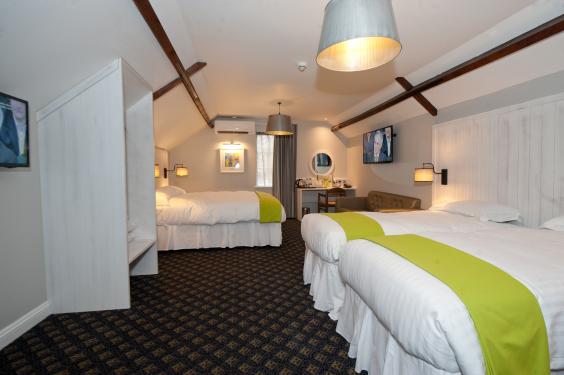 All fears were put to rest upon arrival at The Kings Head Hotel in Beccles, Suffolk, one of more than 40 Wetherspoon's hotels across the UK.
The check-in desk was open, our booking confirmation had been received and we were given key cards to our door immediately, but I was still unsure whether the room would exceed its youth hostel price tag.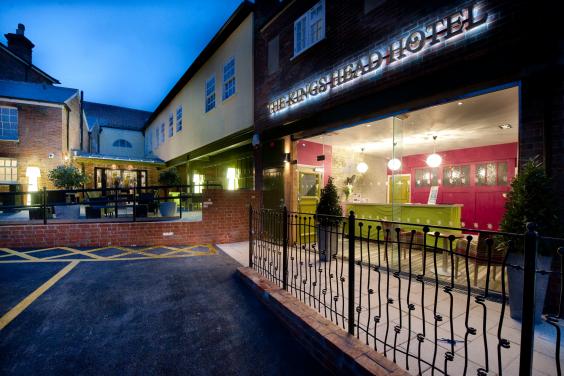 The reception's lurid lime green and pink décor certainly did have an air of European hostel meets EasyHotel about it, even with a ten second walk to the bar to buy a £2.05 pint.
Luckily, the room was no white pod with the JD Wetherspoon shield emblazoned across the duvet cover.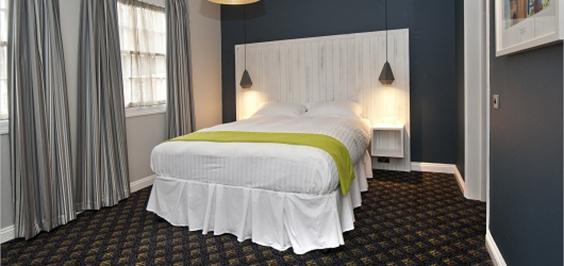 Instead we were treated to a king sized bed with a distressed wooden headboard, dropdown pendant lights and a generous supply of tea, coffee and shortbread biscuits.
The bathroom was even more impressive, with a rain effect shower and a white tile brick pattern on the walls that would not have looked out of place in a New York apartment.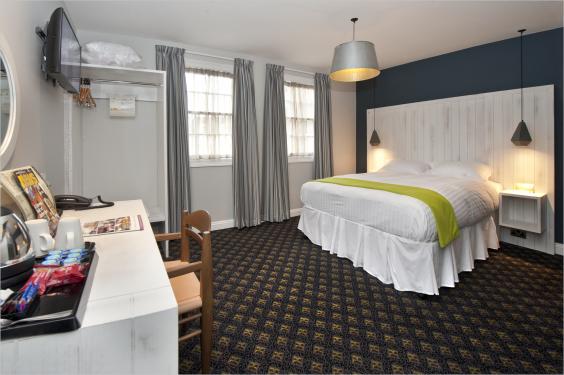 As for the carpet, it did have a dated blue and yellow diamond pattern. But this is Spoon's, after all.
Wetherspoon hotels are available from £59 a night Monday-Saturday and £39 a night on Sundays. www.jdwetherspoon.co.uk.
Click here to view UK Tours and Holidays, with Independent Holidays.
Reuse content