Hull has been named the least romantic destination in Britain in the lead up to Valentine's Day, while London has overtaken last year's winner as the most romantic.
Hull was once described as "a dump" by poet Philip Larkin despite delights such as the Humber Bridge, while Dylan Thomas described Swansea – the 8th least romantic destination in Britain, as "an ugly, lovely town".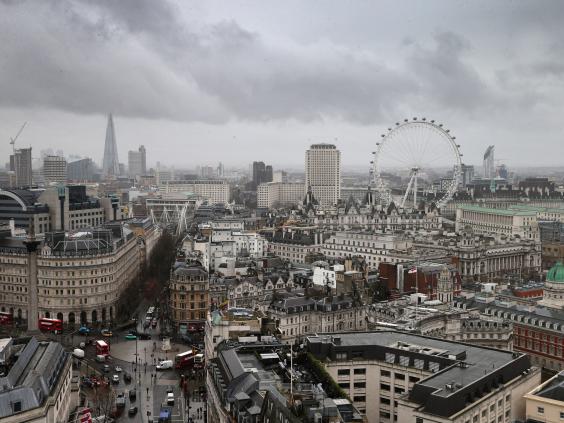 London split opinion over its status as a city of romance in research conducted by Hotels.com. It came out on top as the most romantic destination in the UK, beating last year's winner the Lake District, but also featured in join the third least romantic, with nearly a fifth of Britons choosing the UK's capital city as the top location to take a loved one.
A spokesperson for Hotels.com said: "It is clear that those who previously held the top spot are working hard to prove they can be romantic too.
"Last year's number one least romantic city, Slough, has been able to avoid the top ten list altogether this year – other locations need to show that romance can be found in the most unlikely of places as well."
Most romantic destinations to visit in Britain
The winners (and losers) in full are as follows:
Most romantic destinations to visit in Britain
1. London (3)
2. Lake District (1)
3. Cornwall (4)
4. Cotswolds (2)
5. Edinburgh (7)
6. Stratford-Upon-Avon (5)
7. York (new entry)
8. Devon (new entry)
9. Bristol (new entry)
10. Cardiff (new entry)
Least romantic destinations to visit in Britain
1. Hull (4)
2. Birmingham (2)
3. London (7)
4. Blackpool (10)
5. Leicester (new entry)
6. Glasgow (new entry)
7. Coventry (new entry)
8. Swansea (new entry)
9. Liverpool (new entry)
10. Sheffield (new entry)
Reuse content