An Air France flight from Paris to Tunis has been diverted after declaring an emergency at 36,000ft.
Flight AF 1184 reportedly sent out a 7700 distress signal just an hour into its journey as it passed over the Livradois-Forez Regional Natural Park, in southern France.
The reason for the "squawk" is unknown but the plane carried out a U-turn at around 1.30pm, data from online trackers showed.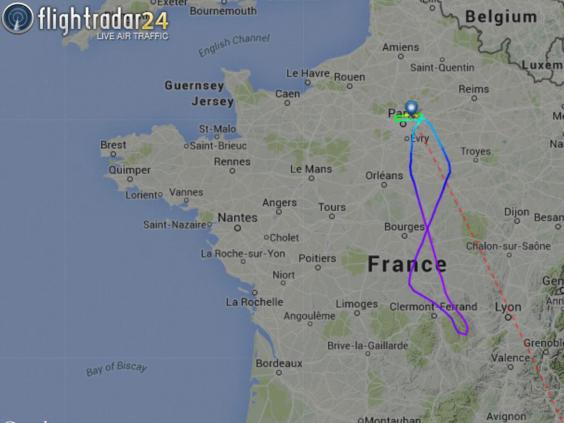 The Airbus A319 has since landed safely at Charles de Gaulle airport in Paris, where it was directed to return to.
Air France representatives told Russia Today that the aircraft experienced "a minor technical problem".
The incident comes almost a week after two Germanwings planes had to make unscheduled landings within 24 hours.
BREAKING We have confirmation Air France #AF1184 to Tunis safely landed at Paris CDG after reporting technical issue.

— AirLive.net (@airlivenet) April 10, 2015
A flight from Hanover to Rome diverted to Venice after a passenger and crew member suddenly became unwell, while a flight from Cologne to Venice had to land in Stuttgart because it appeared to be losing oil.
The investigation into the crash of flight 9525 last month, which killed 150 people, continues.
Investigators believe co-pilot Andreas Lubitz deliberately ploughed it into the French Alps after locking the captain out of the cockpit.
Reuse content