Fashion designer Amanda Wakeley's new Cruise Collection of handbags launches in December.
First holiday memory?
Going to the Helford River in Cornwall for our summer holiday. I must have been four and I remember the whole process of packing up my mother's red Mini Clubman with an inflatable boat, and the adventure of travelling through the night. We stayed in a little family run hotel in St Anthony, which warmly welcomed our giant white labrador, Bodger. We would stay for two idyllic weeks, spending our days mackerel fishing. Bodger came everywhere with us.
Favourite place in the British Isles?
Outside London it would probably be the wilds of Devon where the scenery is spectacular and it's as if life has stood still ... refreshing in this fast-paced society that we inhabit.
Best holiday?
The opportunity to do a private visit of Petra in Jordan for a party was pretty magical. We arrived at sunset and as we walked into Petra the light was fading, the street became narrower and lined with candles. We ate a feast under the stars in the centre of the old town.
What have you learnt from your travels?
How wonderfully varied the world is and yet how small in so many respects.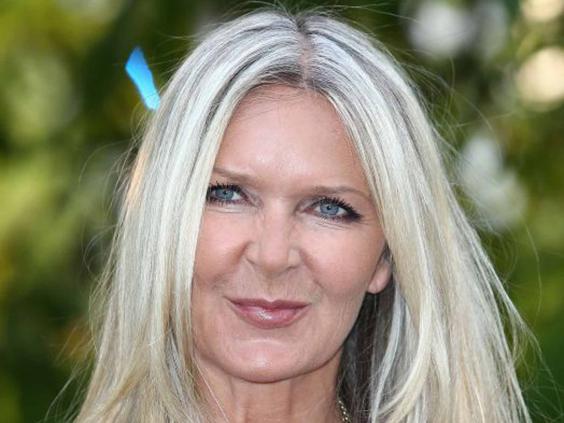 Ideal travelling companion?
Hugh, my boyfriend. We have so much in common, whether it's a passion for the sea, or a love of being in the high mountains or exploring a new city or country. He has an encyclopaedic knowledge of many places and loves history, so I have a natural tour guide with me too.
Beach bum, culture vulture or adrenalin junkie?
All of the above. In fact, this summer we had the perfect blend because we were cruising on our boat in Greece. The country is so culture-rich and we had some amazing days with guides exploring the ancient sites, interspersed with time spent bobbing at anchor off exquisite deserted white, sandy beaches in crystal clear, turquoise water. We spent a few days in Porto Heli which satisfied the adrenalin junkie in me because it has a couple of slalom courses for water skiing.
Greatest travel luxury?
Private aviation. If that isn't an option then gorgeous, lightweight cashmere to layer up and keep you cosy and cocooned.
Holiday reading?
I adore books that are descriptive about different cultures, particularly the Asian cultures, which I find fascinating. I love the luxury of time to be completely enveloped by a book.
Where has seduced you?
India always seduces me; the colours, the culture, and the bombardment of all the senses. On my first trip to India I did the Golden Triangle. I could not believe the scale of Delhi and how brilliantly Lutyens had conceived it. Contrasted with the madness of the traffic and the random cattle wandering the highways, it was completely mad. I thought I ought to see the Taj Mahal, even though it was not something that I felt that drawn to. However, turning the corner and catching my first glimpse of it quite literally took my breath away. It was overwhelming.
Better to travel or arrive?
That depends on the journey and mode of transport. Touring in a great car through spectacular scenery or cruising in deserted waters are both wonderful. However, travelling in holiday season through packed airports is less appealing.
Worst travel experience?
Taking 27 hours to get back from Florence.
Best hotel?
The George V in Paris – it is truly exquisite, from the incredible floral arrangements to the traditional Parisian rooms and Eiffel Tower view.
Worst hotel?
I try to avoid bad hotels at all costs but the inevitable late night flight cancellations mean that you can end up in the occasional ropey room.
Favourite walk, swim, ride or dive?
About 15 years ago, I was staying on Mnemba Island off the coast of Zanzibar. You could walk the full circumference in 20 minutes, which I would do every morning, listening to the cooing doves while looking out to sea to spot the ever-present dolphins. Heaven.
Favourite city?
London. It is the most incredible and diverse city. I would go so far as to say that it is currently the global capital and yet it is a series of little villages at the same time.
Where next?
The Banyan Tree Vabbinfaru in the Maldives. I am so excited by the prospect of a week of complete relaxation with Hugh in the most exquisite setting.
Reuse content