The world's largest passenger jet flies the longest non-stop route on the planet, the link between Dubai and Auckland. The Airbus A380 operating Emirates flight 449 covers an estimated 9,000 miles between the airline's UAE hub and New Zealand's largest city, taking over 17 hours. 
But at 7.45am Dubai time on 1 December, Emirates will make history at the other end of the scale: despatching flight 841 to Doha, just 235 miles away, also using a "SuperJumbo"
The "block time" between the two cities is 80 minutes, but the plane is likely to spend barely half-an-hour in the air. 
The 429 economy seats on the A380 have screens with access to "over 2,500 channels of on-demand entertainment", which equates to one channel for every two seconds of the gate-to-gate journey.
Emirates says: "Once the A380 reaches cruising altitude, passengers in First and Business Class can enjoy the Onboard Lounge where they can socialise, network and enjoy beverages, canapés and other special delicacies." Yet that is likely to amount to just a few minutes.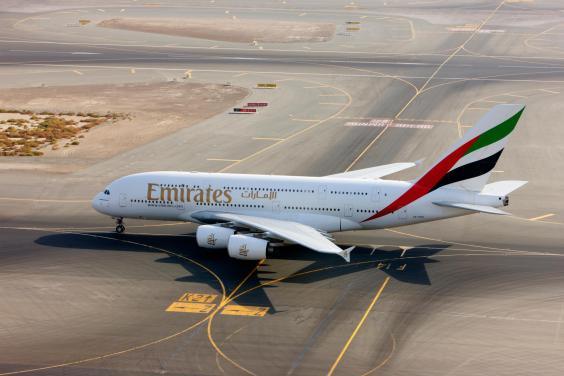 None of the 14 first-class passengers will have time to savour the pleasure of an inflight shower,and the 76 flat-bed seats in business class are likely to remain upright for the duration of the trip. 
Yet Emirates says one reason the A380 is being deployed is "increased premium demand to and from Doha."
Another possible motive is the need to provide pilots with more experience of take-offs and landings. On the ultra-long-haul to and from New Zealand, four pilots are on board but typically two are solely responsible for the cruise section of the flight. 
It is not quite the shortest scheduled flight ever for the A380. In the summer of 2010, Air France deployed the plane at weekends between Paris Charles de Gaulle and Heathrow, for the purposes of crew training.
Emirates is the largest operator of the Airbus A380, with 85 in service and 57 awaiting delivery.
Click here for the latest travel offers from Independent Holidays