The lawns are trimmed, the seeds sown and weeds pulled: the Chelsea Flower Show is in full swing. The sold-out Royal Horticultural Society event (bit.ly/FloShow) runs until Saturday, with green-fingered gardeners from around the world showing off their high-concept creations. But if you didn't manage to get tickets, or the show leaves you wanting more, there are plenty of horticultural travel experiences to try.
On the waterfront
Bordered by Germany, Switzerland and Austria, Lake Constance is high on scenic appeal. This year Inghams (01483 791 111; inghams.co.uk) has a special Lake Constance Gardens Excursion package for travellers wanting to explore the local horticultural highlights. Visits to the medicinal garden on Reichenau Island, the herb garden and labyrinth of the former monasteries at Salem and Ittingen, the gardens of Arenenberg Castle and the flower island of Mainau are all included.
Seven nights' half board at the Steigenberger Inselhotel, a former Dominican monastery with views of the lake starts at £668pp with flights and transfers. The excursion package costs an additional £115pp including guided tours, entry fees and a regional travel pass.
France profonde
There are lots of hotels with larger, more imposing gardens, but La Prieuré Notre-Dame d'Orsan (00 33 2 48 56 27 50; prieuredorsan.com) near the town of Berry in the Loire Valley is one of the most idiosyncratic. This potager-style garden surrounding an ancient and sensitively restored monastery has been laid out using medieval principles. The result is a lovely mosaic of orchards, vegetable patches and herb gardens.
The produce is then served to guests in the hotel restaurant. The best way to soak up the serenity is to check in to one of the seven stylish rooms, which start at €245 B&B, mercifully free of TV to keep modern intrusions to a minimum.
Moorish marvel
You don't need to be a garden lover to be impressed by the grandeur of the Alhambra (00 34 902 441 221; alhambra-patronato.es) and its adjoining Generalife Gardens and Albayzin outside Granada in southern Spain. The palace was built by the Nasrid kings of Moorish Spain in the 12th century. As well as hosting some of the finest architecture of the period, the gardens are home to dazzling water features, fragrant rose gardens and the impressive Sultan's Garden. Tickets ideally need to be booked in advance and cost €14 per adult with special night-time visits available.
Another more novel way to experience it all is to spend a night at the Parador de Granada (00 34 902 54 7979; parador.es), set in a 14th-century former monastery right in the heart of the Alhambra, so you can wake up and gaze out over the gardens before the crowds arrive. Doubles start at €336, room only.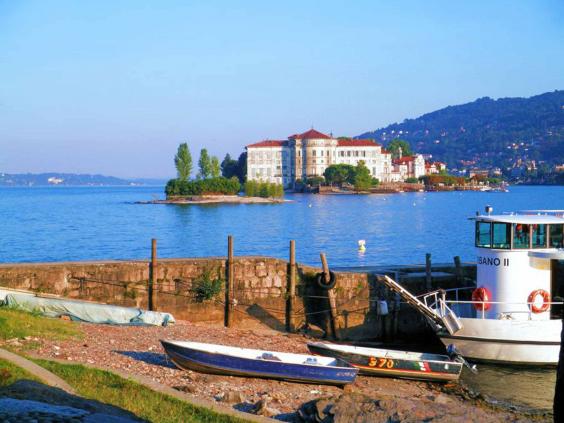 Blooming bellissimo
Northern Italy is home to some of Europe's most celebrated gardens. Several impressive examples are paid a visit on RHS Garden Holidays' (020 3735 1855; rhsgardenholidays.com) escorted nine-night Gardens and Villas of the Italian Lakes itinerary, departing 19 July. It meanders along a route from Venice to Padua then on to Lake Como, Lake Maggiore and the Borromean islands. Along the way it takes in some spectacular villas and gardens including the Giusti Giardino in Verona, a tour of the Villa Cicogna Mozzoni from a member of the family and stunning greenery of Isola Madre and Isola Bella on Lake Maggiore.
The price of £2,379 per person includes door-to-door airport transfers within 100 miles of London, flights, guiding, entrance fees, nine nights' B&B and some dinners.
Rustic charm
Ireland has a number of note-worthy gardens, but a lesser-known gem, a 40-minute drive south of Dublin near Blessington, County Wicklow is charming June Blake's Garden (00 353 87 277 0399; juneblake.ie; entry €5). In this laid-back space, you can meander between the farm's flower beds and meadows, or take a guided tour. Floral attractions aside, design buffs are also catered for as you can stay in the imaginatively designed Cow House (from €125 a night, two nights minimum). This two-bedroom holiday home is set in a restored outbuilding – there's another currently under renovation too.
Hunting Brook Gardens (00 353 87 285 6601; huntingbrook.com) next door has a number of hands-on short courses for amateurs that combine well with a stay, and many of County Wicklow's other gardens such as Russborough House, Mount Usher and Powerscourt are within easy reach.
Reuse content