Flying long-haul can be a tiresome experience, especially if your journey requires changing planes en route. But with a bit of careful planning, a stopover can become much more than a chance to stretch your legs. Here's how to turn a connecting flight into a holiday within a holiday. 
Capital idea
Anyone inspired by the BBC's recent series, Great Barrier Reef with David Attenborough, will be excited to know that Philippine Airlines has launched a new, year-round service from Heathrow to Cairns, the gateway to the Reef, via Manila. Better still, the airline offers stopover passengers one night's accommodation in the Philippines capital, for free, on one leg of the journey. 
This presents plenty of time to explore Intramuros (Manila's historic, walled city) and its highlight, Fort Santiago. Return flights from Heathrow to Cairns start at £774pp (01293 596680; philippineairlines.com). 
On ice
Customer service has got personal for transatlantic travellers on Icelandair. Until the end of April, airline staff (including cabin crew, pilots and even the CEO) are sharing their local knowledge with travellers as part of the airline's "Stopover Buddy" scheme. Available free, but subject to availability, the service pairs passengers with employees keen to showcase their Icelandic passions – be it cookery, off-piste skiing or visiting geothermal springs. 
Icelandair flies from Heathrow, Gatwick, Manchester, Birmingham, Glasgow and Aberdeen to 16 North American cities, via Reykjavik. Return fares to Boston start at £379 (020 7874 1000; icelandair.co.uk/stopover-buddy).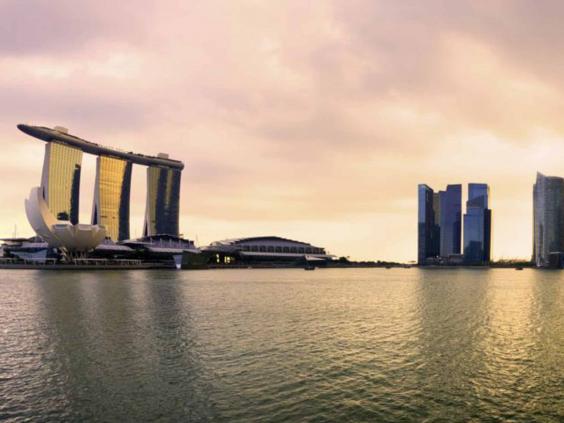 American tale
Breaking the journey is unavoidable if you're heading from the UK to Hawaii. The obvious stop-off is Los Angeles, where last year's hot new ticket, The Broad contemporary art museum, will be joined this summer by OUE Skyspace – an observation deck atop a 72-storey skyscraper. 
Bon Voyage (02380 248248; bon-voyage.co.uk) suggests combining LA with star-gazing on Big Island, with its lofty peaks and minimal light pollution. Three nights in West Hollywood plus five nights in Hawaii costs from £1,788pp with flights. 
Tour date
Those en route to Bali, Boracay or other South-east Asian beaches will find convenient connections with Singapore Airlines. Passengers with a layover of five hours or more can sign up (via the airline's website) for a free, two-hour sightseeing tour of the Colonial District, Little India and more. 
For longer stays, the airline's range of Singapore Stopover Holidays package hotels, transfers and attraction passes currently start from as little as £1pp per night for bookings until 30 April. And for added value, your boarding pass stub lets you access deals and discounts city-wide. Return flights to Bali from Heathrow or Manchester, via Singapore, start at £750 (0844 800 2380; singaporeair.com/ssh).
Desert delights
Since Air Seychelles dropped its flights from Heathrow five years ago, all journeys to these paradise isles require a stop en route. The airline now operates in partnership with Etihad, offering up to five daily flights from Abu Dhabi to Mahé, the islands' gateway. 
It's easy to pair an island escape with a cultural fix at Abu Dhabi's Sheik Zayed Grand Mosque, or camel rides in the desert. Just Seychelles (01342 547001; justseychelles.com) offers flights with transfers, two nights' B&B in Abu Dhabi, and seven nights' B&B in Mahé, from £1,429pp. 
Reuse content