Cheap international trains with no guaranteed seat: if you are one of the millions of travellers who have taken advantage of Interrail since it began in the early 1970s, that concept may have a familiar ring. 
Yet that phrase also applies to the cheapest tickets in Eurostar's history, which go on sale on Monday. And such are the strings attached to the £19 one-way fares from London to Paris, Lille and Brussels, that they are about as far from the principle of ad-hoc European rail travel as it is possible to be.
You have to be a Facebook user, and book your seat at least a week in advance through snap.eurostar.com. But "book your seat" isn't quite the right term. You are offered a range of dates, but can only specify a "morning" or "afternoon" departure on your chosen day. Eurostar will then look at loads on the possible departures and, 48 hours before departure, let you know your train and seat number. But that seat is not guaranteed. If, in the intervening two days, some "proper" passengers appear, prepared to pay the £180 one-way fare for short-notice bookings, then your allocated place may be re-assigned and you could end up on a tip-up seat in the vestibule.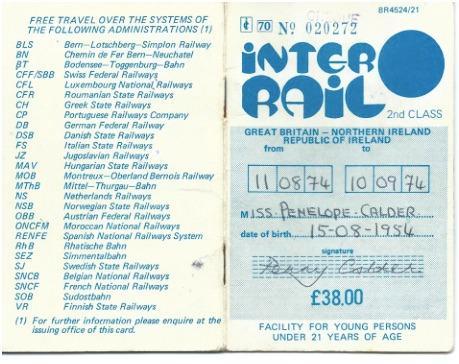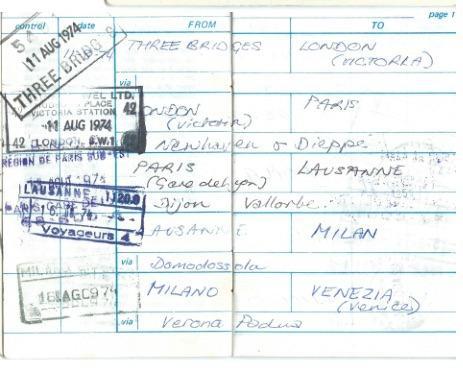 All of which looks just fine to me. The "Snap" scheme is an excellent way to stimulate travel to the French and Belgian capitals, probably with enough hurdles to deter most regular travellers from taking advantage of the cheap deals. I shall be poised on Monday morning to book a couple of trips I would not otherwise have made through the Channel Tunnel. But the train operator's move does signal that the Interrail concept is nearing the end of the line.
When Interrail was born four decades ago, trains in Europe were much of a muchness. The idea was you could step aboard whichever service you wished, and if no seat was available then you would simply stand in the corridor. Ticket inspectors on a few expresses demanded supplements, but the vast majority of trains had no extras.
In 2016, it's a very different picture. Some key trains, such as the high-speed Thalys services linking France, Belgium and Germany, and Lyria between Paris and Switzerland, are run by individual enterprises as closed networks. 
While they offer some seats for Interrail passengers, they operate a quota system. So you could be turned away even if there are seats available. 
Other railways, such as the high-speed domestic services in France and Italy, do participate more enthusiastically in Interrail but demand both advance reservations and supplements. 
As the Interrail process becomes more cumbersome and expensive, cheap advance rail tickets are spreading across Europe. The "no-frills" expresses such as Ouigo in France and Izy between Paris and Brussels are particularly appealing to people who want to travel fast but pay less. 
So the only benefit I can see for Interrail these days is for the serendipitous traveller who likes to travel on a whim. If you relish the right to wake up in a city and make up your plans on the spot, Interrail (plus supplements as appropriate) is the way to go. But be warned that you may find your chosen express sold out, and you could end up stop-starting through Europe on slow "regional" trains.
Yet if you know where you want to go, when, and are prepared to surrender flexibility, pre-planning is the way to go. At the risk of tarnishing the purity of European railways, I suggest you even build in some unsustainably cheap flights; there's really no need to pay more than €10 to fly from Cologne to Berlin this winter because the no-frills airlines are busy murdering each other for dominance on the route. 
With advance planning, spending the £41.40 per day cost of a basic adult five-days-in-15 Interrail pass would take you a long way. But Mark Smith, the rail guru known as the Man in Seat Sixty-One (his preferred assignment on "classic" Eurostar trains), says: "Doesn't that stand to reason? Unlimited flexible travel where you could take six trains in one day and cover almost 1,000 miles ought to cost more than a one-shot 'budget train fare' from Rome to Florence from €19 that is non-refundable and non-changeable."
He has prepared a very useful online guide to the relative merits of advance purchase and rail passes. And, he says: "For a tour of Europe without having to book months in advance and nail your plans to the floor, Interrail can be bargain.  It's about freedom, and it can save a fortune over full-flex rates bought on the day. It all depends what you want to do."
Click here to view European trips, with Independent Holidays.
Reuse content