The World Architecture Festival takes place in Singapore next week, awarding both completed buildings and future projects for their contribution to the built landscape over the past year in fields as diverse as health institutions, cultural centres, transport hubs, housing projects and shops. In the Hotel and Leisure category, the 15 nominees include a Brutalist concrete structure in London and a traditionally tranquil hotel overlooking Japan's Mount Fuji. The festival's Programme Director Paul Finch explains the qualities judges looked for in this year's hotels and highlights five eye-catching nominees.
"The first general criterion for judges is design quality, which includes appearance – does what you see look appetising and considered? This does not mean shock value, though occasionally you see a design that makes you gasp (possibly in a good way). More complex issues include the way a design relates to its immediate environment; its cultural context; and precedents for a particular building type. Judges and delegates have the chance to see and hear brief presentations from shortlisted architects about their work and, more importantly, why the design is how it is. 'What you see is what you get,' is not a bad way of summing this up: the whimsical and the arbitrary are exposed, while the rooted and rigorous emerge as likely winners.
"Not all architects like clean lines and modern materials," he adds. "Some prefer curves and traditional materials. But it is undeniable that Modernism has cast a long shadow, or provided a living heritage, depending on your viewpoint. While some materials, such as glass, are quite old, others such as aluminium are truly products of the machine age. What interests architects and designers is the potential each offers in the context of a particular design. High-rise offices tend to use similar materials because they are best on cost and value, though energy efficiency and longevity are now taken into account. As for clean lines, architecture is about geometry and it is not easy to have fuzzy lines. You can have fritted glass, however, for that feeling of indeterminacy which architects also enjoy."
The 2013 hotel and leisure award winners will be announced at the World Architecture Festival on 3 October (worldarchitecturefestival.com).
Citizen M by Concrete Architectural Associates, London
Dutch architects have used all their skills for this trademark concrete building on Bankside, but its sophistication is in contrast to the "Brutalist" associations of the material in the UK. Judges felt this was a truly urban design which fits its local context.
Indigo Hotel by Aedas, Hong Kong
Another combination of architecture, interior design and landscape , taking inspiration from the Wanchai area in which it is located. Its international clientele expects some local connection, and the judges felt this design provided just that.
Parkroyal on Pickering by WOHA, Singapore
A flowing design in the festival's host city, which incorporates planting and landscape as a seamless part of the overall design. This combination of the manmade and the natural is a trend across Asia and beyond. The WAF judges admired the bravura approach.
Nippondaira Hotel by Nikken Sekkei, Shizuoka, Japan
With an uninterrupted outlook stretching to Mount Fuji and Sugura Bay, the hotel architecture provides the maximum number of rooms with views, while maintaining Japanese traditions of contemplative interior spaces. One of the few hotel entries this year based on a welcome notion of tranquillity.
W Hotel by Rocco Design Architects, Guangzhou, China
As the W brand's first hotel in China, this substantial development mixes hotel space with apartments in a way that manages to be elegant rather than elephantine. The judges could see that the scale of the project presented a number of challenges, but these were overcome in style.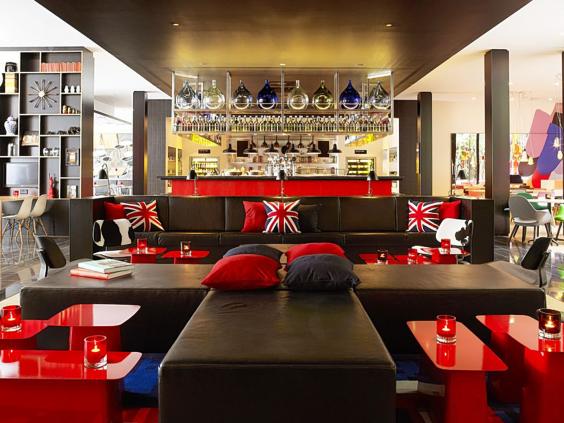 Reuse content