Rory Kinnear appears in 'The Imitation Game', now showing in cinemas. His play, 'The Herd', opens at Chicago's Steppenwolf Theatre in April.
First holiday memory?
My first holiday memory is going to Disney-land with my parents, sister and granny when I was four. Goofy gave me a "friendly" pat on the head, but it was 45 minutes before I stopped crying.
Favourite place in the British Isles?
Just one? Impossible. How about a composite of Dartmoor, Porthgain, Ambleside, the top of Arthur's Seat and most of Herefordshire?
Best holiday?
A small rented cottage in Turkey with my partner in the middle of nowhere – save for a nearby house where Turkey's Eurovision entrant rehearsed. It was perfect with one exception – a snake fell from the eaves of the patio awning during our final lunch and proceeded to inhale a mouse that it was in the process of crushing. We knew then we could never return, we'd have been combing the grass constantly. But perhaps it had all been so perfect we should never have returned anyway.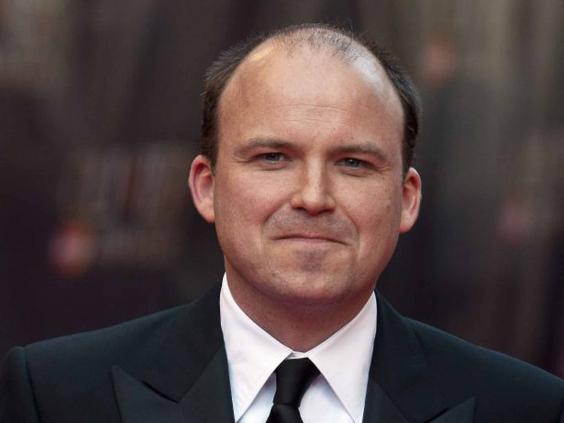 What have you learnt from your travels?
I've learnt that we are all the same, except for the conditions in which we live.
Ideal travelling companion?
Someone who speaks the language of the country I'm in.
Beach bum, culture vulture or adrenalin junkie?
I'm not a huge fan of sand, or of putting my life in danger. And I'm not necessarily a "vulture" of culture – although I do like seeing some live theatre wherever I go. So, maybe none of the above. I just like walking around really. And finding somewhere nice to eat.
Greatest travel luxury?
I guess the idea of bringing books, over a Kindle or tablet, is increasingly seen as a waste of space. But a large part of my bag is given over to them.
Holiday reading?
Anything from the bedside pile. And usually something by a writer of the country I'm visiting. I'd never have read – and loved – Asturias, Amado or Tanizaki without having visited Guatemala, Brazil or Japan.
Where has seduced you?
The archipelago outside Stockholm seduced me. Swimming between the islands when the weather is good has made me happier than any other travelling I've ever done.
Better to travel or arrive?
I'm struggling to think of a single nice thing about air travel, or travelling by sea. Cars are much of a muchness. I like trains, but not in Britain. The sleeper train to Berlin was quite fun, I guess. And waking up on a train from Istanbul to Belgrade in the Bulgarian countryside made me want to go there. But nothing beats arriving – particularly when you don't speak the language and you have nowhere to stay. That's exhilarating.
Worst travel experience?
My worst travel experience was when I got poisoned by some cactus milk in Namibia. It was as a result of my own idiocy, but that was a death-defying low.
Best hotel?
Despite not naturally being a "hotel-stayer", I've stayed at three of One&Only's resorts – in Cape Town, Le Saint Géran in Mauritius and most recently the Royal Mirage in Dubai. They are fairly astonishing, in every sense.
Worst hotel?
I thought the couple having sex in the room next to mine in a hotel in Sofia were bold in leaving their door open. Then I discovered it was just two old men watching porn with the volume up.
Favourite walk?
I climbed halfway up a mountain in El Chaltén on the Argentinian side of Patagonia with my full backpack and rucksack on, because I was too scared that someone would steal them if I left them at the bottom and I didn't know how to ask where any lockers might be. It was the height of pig-headed lunacy but I've never been so proud of myself.
Best meal abroad?
We had a weekend in Ghent where every single meal, all in different restaurants, was astonishingly good.
Favourite city?
Ljubljana.
Where next?
I'm off to Chicago in April; a play that I wrote, The Herd, is opening at the city's Steppenwolf Theatre.
Reuse content