Rosemary Shrager is a TV chef and cookery teacher. Bakes, Cakes & Puddings is published by Hamlyn
I've just come back from Grenada – it's the sort of place where all your food comes from the island.
I worked in St Martin for a while and everything had to be flown in, so I was shocked when I went to Grenada. They only brought in dairy products, and everything else was from the island and it was absolutely incredible – a foodie-fest. I was picking mango from the trees and I had the best lobster I've ever eaten. Lobster can be very rubbery but this was cooked so it was just beautiful.
The freshness of all the ingredients means food doesn't taste like it does at home.
I think that's the thing when you have something in its own country, it's where it comes from and that's when it tastes the best. There are only several different ways to cook, really, and all they do is use the spices of the country.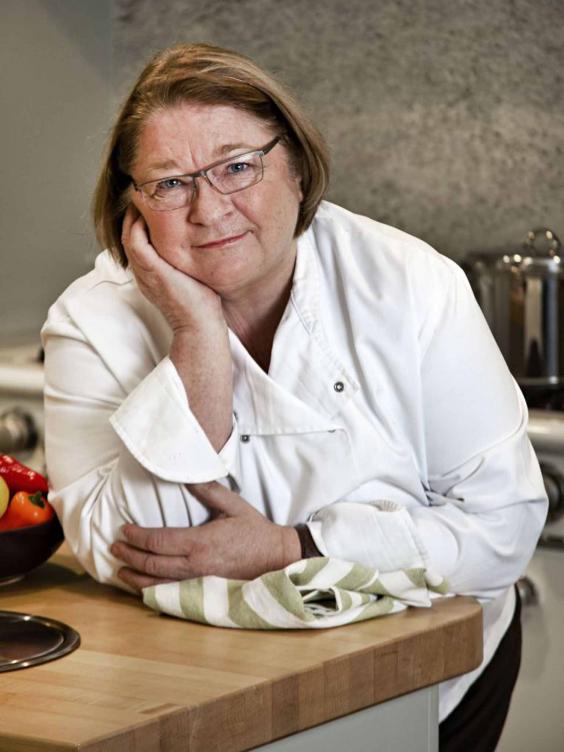 I bought a bottle of rum at Grenada's last sugar-cane distillery.
It is the most disgusting stuff I have ever brought back, but I'm going to have it for years and years to show people what it is to have sugar-cane rum. In the distillery everything was traditional – it could have been the 17th century, the smell was like a chicken coop.
The first holiday I remember was France.
It was down on the west coast in La Rochelle and it was absolutely wonderful – we had the most fabulous holiday. I was very young, about six, and we were just hanging out on the beach.
Luskentyre on the Isle of Harris is my favourite beach.
It has white shell sand and the water is exactly like the Caribbean: it's turquoise, all you're lacking there is palm trees.
To be honest, I'm not a big reader on holiday.
I do like to read on the plane, or if I'm somewhere and there is nothing to do, like in an airport. But when I go to places, I don't want to read, I want to go and see what's around.
Italy is all gorgeous food, wherever you are.
There are so many beautiful places, but I love the food in Tuscany. I went olive picking with the grandchildren in a place called Monte San Savino, near Arezzo, and it's absolutely beautiful. Florence is my favourite city – I absolutely adore it because of the Uffizi gallery and all the bridges, especially the Ponte Vecchio with all the houses built on it. I would like to go there more and to see Michelangelo's David.
Kangaroo Island in Australia is a bit like the Hebrides.
You have to fly or get the ferry there from Adelaide, so you have to make an effort to get there, but once you do, it's fantastic. My favourite ever hotel is there –it's called Southern Ocean Lodge and it's the most beautiful hotel overlooking the ocean. You have to see it to believe it. It's got one room, with bedrooms off it, and the view – oh my God.
The Lake District is just pure peace.
I love all the undulating hills and mountains. There is something unspoilt about it, and it has some beautiful walks. I get up there as much as I possibly can.
I ate muttonbird on 'I'm A Celebrity … Get Me Out Of Here!'
It's a seabird and it was revolting; it tasted acidic, like rancid fat.
My ideal travelling companion has to be easy-going.
They have to laugh a lot and also know how to enjoy themselves.
Reuse content