Slow line
Journey times between London and Paris are being extended because of engineering work in northern France. On most dates between now and 15 July, Eurostar trains will be slower – typically by 10 minutes, but the 7.01pm Monday-to-Friday service from London St Pancras will arrive an hour later than normal at Paris Nord. 
Appy campers
The Caravan Club's new app lets you search and book its UK accommodation. Search for caravans, motorhomes and trailer tents that meet specific criteria, such as having disabled facilities or a pool, or being dog-friendly or adults-only. Free on iOS and Android.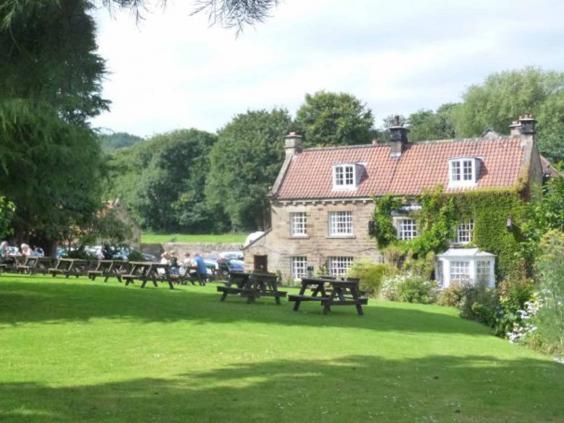 Bottoms up
Camra has a new guide to Yorkshire for beer-loving hikers. The first in the series to be dedicated to a single county, Yorkshire Pub Walks, features 25 routes, ranging from Brontë country to Sheffield, all with suggested pit-stops along the way. Published 14 March, £9.99. 
Go wild
A celebration of culture, nature and yoga comes to the Swedish forest from 10-15 June. Taking place at a luxury camp and coinciding with the midnight sun, Restival will include an overnight trip led by a bushcraft expert and storytelling with Sami people. Five-night packages from £1,950pp. 
Tax break
From 1 March, the current exemption from Air Passenger Duty for children under the age of 12 is extended to airline passengers aged 12-15 – so long as they are travelling in the most basic economy class. Some airlines are not yet pricing in the change, so you may need to apply retrospectively to claim the tax back.
Next stage
Shakespeare's family home in Stratford-upon-Avon, opens in July, to mark 400 years since the Bard's death. Specially commissioned artworks will be on display, while a new exhibition centre will feature rare artefacts relating to his life. 
RV economy
The canny way to rent a motorhome and drive it across the US or Canada is to deliver a brand-new vehicle. The Motorhome Experts have a range of spring specials from Chicago or Toronto to destinations such as San Francisco or Boston from £22 per day. 
Lyon air
Flybe is launching a new link from Manchester to Lyon on 1 August. The flight takes two hours, and the airport's own high-speed rail station offers easy connections throughout Provence. Some seats in the first month are available at £99 return, an excellent fare for the school holidays.
Reuse content