Holiday prices to Spain are soaring as travellers switch to the "reserve currency" of tourism: the Spanish Costas, long seen as a safe bet. 
Fares for directly comparable flights are up to 80 per cent higher to Spain than to Turkey, according to research by The Independent. 
Bookings to Turkey by British holidaymakers are down by nearly half following a series of terrorist attacks, while Egypt's main resort airport and the whole of Tunisia are still on the Foreign Office no-go list.
Antalya in Turkey and the main airport on the Spanish island of Tenerife are the same distance from Gatwick – just over 1,800 miles. Yet the Thomas Cook Airlines fare to the Canaries for the first full week of the school summer holiday is 79 per cent higher than to Turkey's Turquoise Coast. From Manchester, fares to Las Palmas are 23 per cent higher than to Dalaman, an identical distance.
Thomas Cook this week revealed that it has switched 400,000 seats this summer from Turkey to Spain, with the same number again held in reserve to see where demand for late bookings is strongest.
Thomson, the UK's biggest tour operator, has also sharply increased capacity into Spain.
Holiday price comparison
From Gatwick
Thomas Cook Airlines flight only
Antalya, Turkey: £200
Tenerife, Spain: £358
Spanish premium: 79 per cent
From Birmingham
Thomson flights plus hotel stay
Marmaris, Turkey: £579
Menorca. Spain: £758
Spanish premium: 31 per cent
From Manchester
Jet2 flight only
Dalaman, Turkey: £371
Las Palmas, Spain: £457
Spanish premium: 23 per cent
Hotel rates
Melia all-inclusive
Sharm el-Sheikh, Egypt: £872
Benidorm, Spain: £1,043
Spanish premium: 20 per cent
The cheapest Thomson package holiday from Birmingham to a "Small and Friendly" hotel in Spain for a peak summer week costs £758. That is 31 per cent more than the cheapest equivalent in Turkey – even though the Spanish holiday is in Menorca, a far shorter flight.
Pippa Jacks, editor of Travel Trade Gazette, said: "Those prices are only going to go up as we get nearer to summer, not down."
Tunisia is off-limits for the summer following two massacres of tourists last year, including one in which 33 Tui customers were killed in the resort of Sousse. UK airlines are still banned from flying to Sharm-el-Sheikh in Egypt, with no sign of when security standards at the airport will be given the all-clear. 
In absolute numbers, though, Turkey is the hardest hit. Terrorist attacks in the country are occurring more frequently; last month 10 tourists were killed by a suicide bombing in the heart of Istanbul, while at least 28 people died in an attack in the capital, Ankara, this week.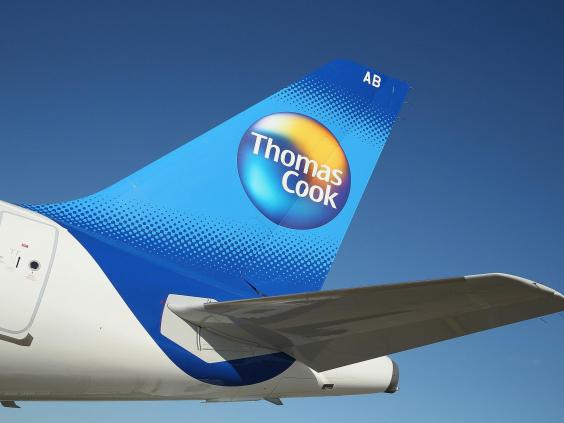 A London tour operator specialising in Turkey, Elixir Holidays, went bust this week. 
Another travel firm, Mark Warner, has cancelled its entire Turkish programme for 2016, saying: "We have enjoyed a long and happy history of offering holidays to Turkey and hope to return in the future."
Travel Photo of the Year: The winning entries
Travel Photo of the Year: The winning entries
1/8

Winners: Landscape category - Jurassic Coast (Dorset, UK) by Tony Cowburn

Tony Cowburn

2/8

Winner: Icon category - Tiger's Nest (Paro Valley, Bhutan) by Kasia Nowak

Kasia Nowak

3/8

Winner: People category - Reflections (S-21 Prison, Phnom Penh, Cambodia) by Charlotte Currie

Charlotte Currie

4/8

Winner: Wildlife category - Escape! (Tanzania) by Vittorio Ricci

5/8

Runners-up: Icon - Snow Time (Westminster Bridge, London) by Ron Tear

Ron Tear

6/8

Runner-up: Wildlife - Momentary (Bucks, UK) by Porsupah Ree

Porsupah Ree

7/8

Runner-up: Landscape - Polar Bear Landscape (Wrangel Island, Russia) by Gunther Riehle

8/8

Runner-up: People - Let Sleeping Sikhs Lie (Amritsar, India) by Allan Dransfield

Allan Dransfield
With fears about the Zika virus affecting demand for destinations such as the Cape Verde Islands, the Caribbean and Mexico, Spain is expecting a record summer. With demand so strong, room rates are rising. The Melia chain is charging 20 per cent more for an all-inclusive week at its Benidorm property than for its Sharm-el-Sheikh hotel. 
A spokesperson for Abta, the travel association said: "Spanish hoteliers have always taken a sensible approach to pricing taking a long, rather than a short-term view. However, realistically such significant increases in demand are bound to put pressure on their natural instinct to keep prices down."
Cruise prices in Europe, though, are falling, due to weaker demand from across the Atlantic. 
Ms Jacks said: "American cruise lines in the Mediterranean are seeing their US customers avoid the whole region because of generalised security concerns. The cruise lines expect to have extra capacity left to shift in the Med this summer which should mean attractive prices for British cruisers."
Reuse content