It's the announcement that families dread. "Your flight has been delayed. Please wait for further information."
The summer holidays are about to commence, with millions of us heading abroad. However, wiling away several hours in a busy airport terminal while waiting for news of a delayed or cancelled departure isn't the way most people want to start their holiday, least of all with young children in tow.
However, if your delay runs beyond three hours, or your flight is cancelled, and you are departing from an airport within the EU or on a flight outside Europe but on an EU airline, you may be entitled to compensation of up to £424 under EU regulation 261/2004, as well as a reasonable amount of food and drink, plus accommodation and transport, where necessary.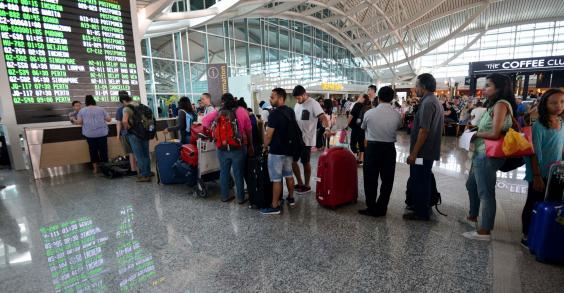 Later this year, an independent complaints service will launch. One of its main tasks will be to judge whether or not customers are entitled to compensation after delayed flights. So far there are six airlines that are yet to confirm whether or not they will sign up to the service: Monarch, Ryanair, Flybe, Delta, United Airlines and Virgin Atlantic.
If they don't sign up, their customers won't have the chance for their claims for compensation to be judged by an independent ombudsman.
Until then though, you may need to take things into your own hands.
The rules
You can only claim compensation if the delay was the airline's fault. For example, if your flight is delayed because of bad weather or industrial action, these are considered as exceptional circumstances. However, if the aircraft has a fault or the crew turn up late, you have a case.
 

It is only applicable for EU flights. This means the flight has to have been delayed at an EU airport. Delayed from Palma airport back to London Stansted? That's fine. Delayed from New York back to Heathrow, it might be trickier - British Airways and Virgin Atlantic would be valid, American Airlines or Delta would not.
 

The pay-off isn't in relation to how much time you may or may not have spent in the terminal. The notion of 'delay' applies to your arrival. If you're delayed by three hours in the terminal, but your flight arrives within three hours of the scheduled arrival time, you can't claim compensation.
 

The amount of compensation doesn't relate to the cost of your flight, but the distance of your flight: €250 for journeys up to 1,500km, €400 for trips between 1,500-3,500km and €600 for anything beyond that.
 

Claims can also be retrospective, as far back as 2005, however due to statute of limitations laws in England, Wales and Northern Irelan, this only covers the past six years. For Scotland, the statute of limitations covers five years.
In order to make a claim for your delayed flight, your first port of call is with the airline you travelled with. Even if your flights were part of a package, you need to contact directly the airline you flew with.
If your claim is rejected by the airline, but you still feel you deserve compensation, you'll need to contact the regulator. The Civil Aviation Authority can advise you on your next move.
Reuse content