No one enjoys the in-flight safety video. But such is the volume that it is blasted into the cabin at, it's also impossible to ignore. Everybody knows that the lifejacket can be found under their seat, and to put on their own oxygen mask before helping others. So how do you make sure people watch it?
Well, if you're Air New Zealand, you take all those boring old instructions and dress them up as a Middle Earth adventure.
The airline has just unveiled their latest bonkers clip, dubbed "The most epic safety video ever made", which also acts as a pretty shameless plug for the final instalment of Sir Peter Jackson's The Hobbit trilogy, The Battle of the Five Armies, which arrives on screens in December.
Our four and a half minute journey begins with two Tolkien obsessives (which does little to dispel the myth that they are, well, socially awkward geeks) racing through the airport to make their Air New Zealand flight. Once seated, their jaws drop when they realise that they are sitting across the aisle from Frodo Baggins himself, or Elijah Wood dressed in civilian clothing, at least. After their own safety video starts, they are transported into the rolling green hills of the Shire.
There, cabin crew dressed in Air New Zealand uniforms with Elvish touches of twinkly headbands, cloaks and, of course, pointy ears, inform viewers that smoking is illegal on aircraft, and the emergency landing position is demonstrated by a dragon-riding fake Gandalf (Sir Ian must have been busy).
Sir Peter Jackson pops up to instruct viewers to turn off all electronic devices. Then, much like in the films, it all culminates in a huge battle scene (except they all end up hugging rather than decapitating each other). Helpfully, there are subtitles for anyone who might have trouble with the clipped vowels of the Kiwis.
It's not the first time Air New Zealand has partnered with Tolkien. Two years ago, it's first Hobbit tie-in video drew 12 million views on YouTube, so it should be assumed that not only does it serve as a fine safety spot but it also covers its advertising needs.
Currently, Air New Zealand finds itself as one of the world's most popular airlines, with customers praising their fair prices, decent grub, and friendly staff. The airline has always made an effort with its safety videos.
As well as using The Hobbit to drive home air safety, it has previously called upon the services of Bear Grylls, Betty White and Snoop Dogg. Perhaps its finest moment, however, saw the US fitness guru Richard Simmons incorporate "aerobicise" into the demonstration.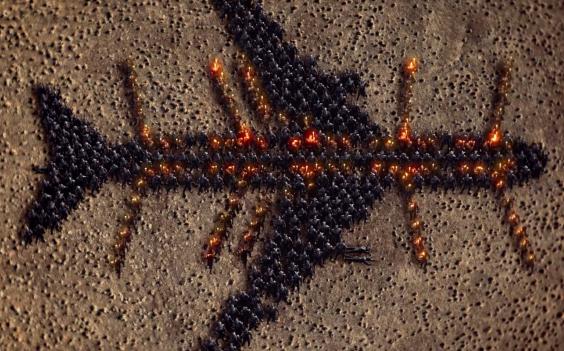 Its one mis-step was one the airline put out earlier this year featuring swimwear models, which was accused of being sexist and promptly withdrawn. It included a slow-mo hair swish while one of the model's life jackets inflated. And the instruction to "blow into the mouthpiece" was... well, you can imagine.
Its dedication to jazzing up the safety demonstration has not gone unnoticed by other airlines. Virgin Atlantic introduced its first new video in over a decade this year. The animated film used passengers' indifference towards safety messages as a plot device.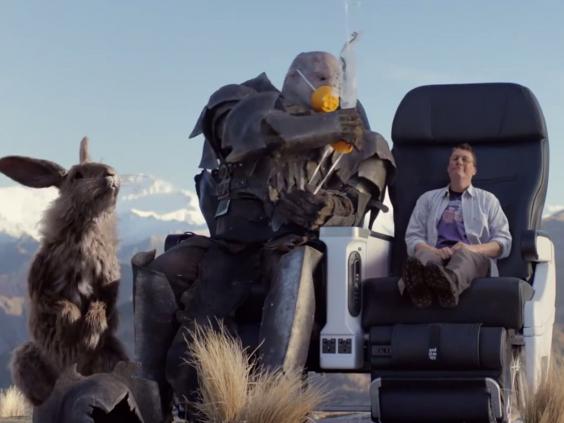 Delta recently released an Eighties-themed video featuring side ponytails and ALF. And in a cute contribution, Thomson had kids and teddy bears taking over from cabin crew and passengers.
So next time you're faced with the dreaded safety video, pay attention. Yes you already know the drill, but you might just find yourself entertained as well.
Reuse content