Results day became infinitely more exciting in the early 1970s. With T-Rex records playing in the background, groups of flare-wearing teenagers began to consider paths previously untravelled, whispering about alternatives to work or higher education and seeking adventure in far-flung lands. The gap year was born.
Fast-forward 40 years and it's still popular. In 2012, about 2.5 million people took a year out. And, after this year's A-level results released last Thursday, many more will soon follow.
Today's priorities are different. Organisations and individuals have distanced themselves from the "gap yah" idea – a chance for affluent brats to "do India" – and design worthwhile and beneficial experiences. "Young people are looking for career-related projects – something that can lead to a job," says Richard Oliver, chief executive of the Year Out Group (yearoutgroup.org), which promotes structured programmes.
International internships can help. Real Gap (01892 882615; realgap.co.uk) runs a three-month marketing placement in China costing £3,099, while Gap Force (020-7384 3028; gapforce.org) offers the chance to shadow a lawyer in Ghana, costing from £995 for two weeks.
There may also be the chance to earn. Gap organisations such as Oyster Worldwide (01892 770771; oysterworldwide.com) source jobs internationally. Its farm work programme in Australia pays about £230 per week with free board and lodging and costs £1,045 for transfers, training, support and administration.
Those looking for qualifications could try Global Vision International (01727 250 250;gvi.co.uk). Its Tefl teaching programme in Thailand costs from £1,995 for 12 weeks. Alternatively, International Academy (023-8020 6977; international-academy.com) has three- to 12-week ski and snowboard training. Prices start at £2,520 for a four-week course in Canada.
Voluntary work is also popular. For group work and labour, short trips can be productive, if you have the right skills. Projects Abroad (01903 708300; projects-abroad.co.uk) links volunteers with building projects in Ghana, India, Jamaica, South Africa and Tanzania, costing from £1,295 for two weeks. Meanwhile, voluntary work that involves direct communication – such as teaching, care work and conservation projects – tend to require a longer commitment. Project Trust (01879 230444; www.projecttrust.org.uk) runs 12‑month placements based in Africa, Asia and the Americas. These projects cost £5,600 – which, combined with funds raised by the charity, covers flights, training and other essentials. Then there's Lattitude (0118 959 4914; lattitude.org.uk), the original gap provider, established in 1972 as GAP Activity Projects. It places 17- to 25-year-olds in volunteering projects all over the world.
Some organisations arrange expeditions providing adventure under comparatively safe conditions. British Exploring (020-7591 3141; britishexploring.org) runs guided trips to wilderness areas from £2,500 for three weeks. With Raleigh International (020-7183 1270; raleighinternational.org), you can volunteer on projects in Borneo, Costa Rica and Nicaragua or Tanzania and tackle an adventure-based project. Fundraising targets start at £1,850 for five weeks. (Means-tested bursaries are available.)
"A gap year will help at university, whatever you do. You'll arrive more mature, more experienced, more globally aware – and it's going to enhance your CV," says Oliver. With the average experience costing £3,000 to £4,000 – and university fees at £9,000 a year – it's sage advice.
It's important to check with individual organisations to find out what is included. Most of those listed here include accommodation, meals and airport pick-up. Training is included in those projects leading to a qualification. Some fees also cover in-country support, medical insurance, travel insurance and other essentials.
Graduate gappers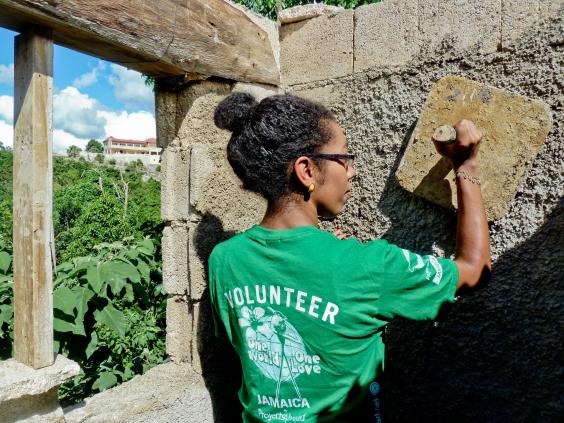 University can hone skills; but travel expands minds – the two combined lead to an impressive CV. After gaining a degree, an intelligently mapped-out gap experience could increase your chance in today's competitive job market.
Research for gapyear.com found that 63 per cent of human resources professionals felt a year spent volunteering or on work experience overseas made a job application stand out.
The emphasis here is on volunteering and work experience. Make time out relevant, and make it count. Law graduates, for example, can work in human rights in South Africa with Projects Abroad (from £2,095 for a month). Then there's Real Gap's four-week business and finance internship in Colombia (£1,319). Similar opportunities exist in advertising, architecture, business, social care, photography and more.
The short-stay experience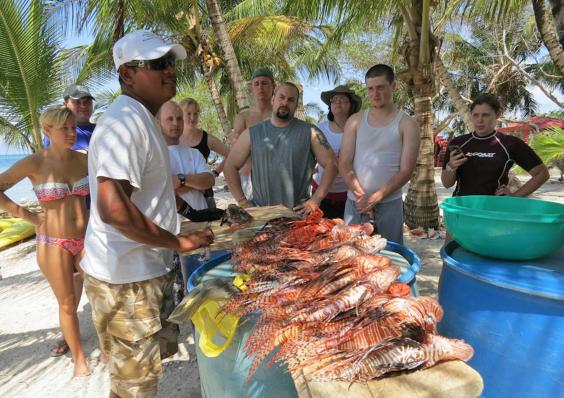 Generally, the longer you go, for the more good it does, both for the project and for your CV. However, squeezing an international volunteering project, expedition or work experience into a short trip is increasingly popular. PoD Volunteer (01242 250 901; podvolunteer.org) runs a week-long reef conservation project in Belize from £895. Volunteers learn to dive, gain Padi Open Water certification (or scuba review if already qualified), while contributing to ongoing research.
Equally snappy are Projects Abroad's "two-week specials" for 16- to 19-year-olds in Ghana, Fiji, Nepal, Sri Lanka and other destinations, costing from £995.
Outreach International has opportunities for families to gap together, for example, working with indigenous people in the cloud forest in Ecuador. "The children help youngsters with reading, writing and English while mums and dads do conservation work," says Chapman. Prices start at £1,430pp for a month-long stay that includes Spanish lessons and a weekend trip or mini-expedition, among other things. Chapman recommends taking children from about age 10 upwards.
Mature gappers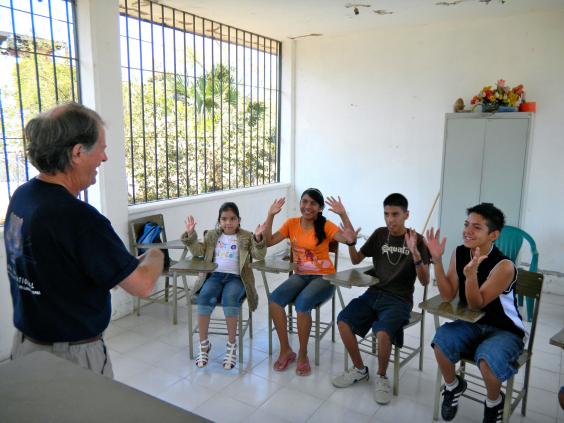 "Mature people don't tend to use a gap year like youngsters do," notes Greg Tinker from VSO (020-8780 7500; vso.org.uk). "They're using skills they've built up over a number or years – so they might be teachers who can help manage a cluster of schools in another part of the world, for example."
Outreach International (01458 274 957; outreachinternational.co.uk) arranges bespoke projects that make the best use of professional skills overseas. "We've got a physiotherapist who's working with landmine victims, a lawyer working to combat human trafficking and an artist training disabled women to make textile products," explains director James Chapman. "Some see it as a change of scenery, others a platform for taking their career in a new direction."
Mature gappers account for a significant proportion of the market. At VSO, the average age of a volunteer is 44, and 12 per cent are 61 to 75. At Outreach International, older gappers are particularly drawn to projects in certain countries, such as Cambodia, where 80 per cent of applicants are aged in their thirties and forties.
Safety first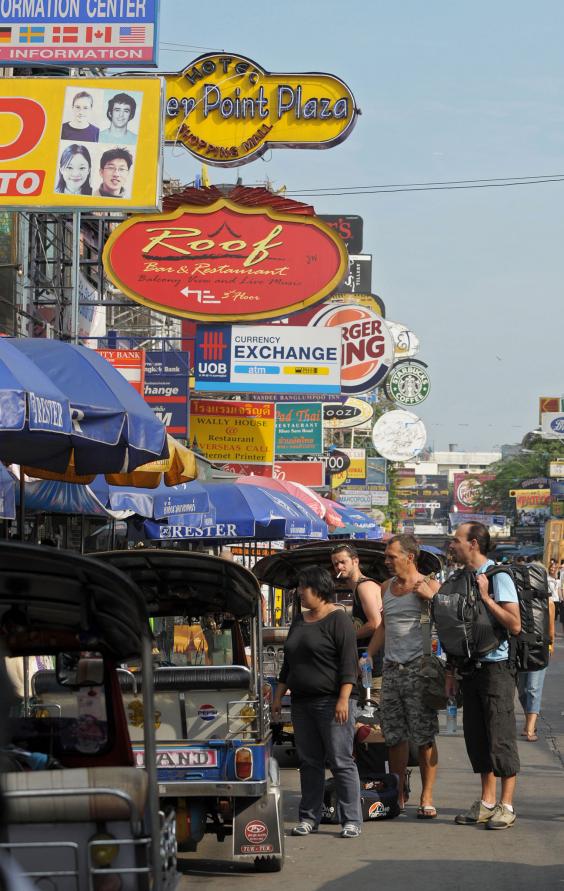 Linking up with a gap-year provider isn't the only option for taking time out. About 30 per cent of gappers choose to travel alone. "You can book direct, but if you do that and anything happens in your host country, you're on your own," Richard Oliver points out. Gap-year organisations offer a level of security – but check them out thoroughly.
At yearoutgroup.org, you'll find a list of questions to pose, interrogating their selection processes, project outcomes and content, and how they spend their money. Ask if they comply with British Standard 8848 too, which requires organisations to check out third-party providers involved in transport and accommodation, train volunteers carefully and other stipulations.
Visit the Foreign and Commonwealth Office site too (fco.gov.uk) to research the country you're visiting and download the PDF "Travel Safety; know before you go", produced by the FCO and Lonely Planet.
Money matters
The average gap experience costs £3,000 to £4,000. Some are considerably cheaper, while others cost far more. It pays to shop around. Draw up the costs of everything involved, bearing in mind that travel and visas are rarely included in the fees.
Work out what you'll get from your investment. "It can help you come up with a cost per week," says Richard Oliver. Make sure your sums cover everything you might want to do while away – such as insurance for extreme sports.
Closer to departure, look for credit and debit cards with low charges for international transactions, and arrange online banking. A prepaid card can also be a good idea. Those from fairfx.com and caxtonfx.com charge low or no fees and are pin-protected. They can be topped up and replaced if lost or stolen. And, crucially for younger gappers in particular, you can't go overdrawn.
Gap Essentials
Gap projects are available all year round but weather conditions vary. If location is your top priority, start by working out your schedule and timing (besttimetogo.com). Once your trip is arranged, consider what kit you might need, while travelling as light as possible.
Reading previous gappers' blogs can help, as can talking to gap providers and asking them to put you in touch with previous volunteers. Make telephone calls or, better still, try to meet up. Find out what vaccinations are needed (www.fitfortravel.nhs.uk), and leave time to get all the required jabs – usually about eight weeks.
Finally, keep an eye on the news. Make sure you are aware of any potential dangers and stay abreast while in the country. "If there's an earthquake, the very least you should do is text home to let everyone know you're OK," says Richard Oliver.
Reuse content