You know the drill: the trek to the airport, check-in queues, security lines, overpriced food and drink before the rush to the gate and the boarding scrum. Flying's long had the glamour sucked out of it unless you're royalty, a celeb or happen to own a private jet. But there is a third way and it's by no means out of reach.
Imagine: no queues, passport control comes to you, and you're whisked to the aircraft in a fancy car without even setting foot in a terminal. This is the VIP-suite service offered by most major airports.
When travel company owner Dennis Wilde and his partner flew BA from Heathrow to Las Vegas last year they never even set foot in Terminal 5.
Instead they were picked up and taken straight to a private suite where they cleared passport control. Then they were driven directly to the aircraft in a BMW 7 Series – it was parked away from the terminal so their fellow passengers had to take a bus.
"They held the buses back while we went up the stairs," says Wilde. "And then everyone else followed us on to the aircraft. It really was an experience."
His company, Wilde Private Travel, arranges high-end trips for clients who include business people, celebs and diplomats – but he says anyone can access the VIP-suite experience of separate boarding and security, clearing passport control and customs while supping champagne.
In fact, it can cost as little as £250 per head.
"In some places it's an absolute steal," he says, citing the Maldives' "spectacular" international airport as the best-value.
For around £250 per person travellers are met at the aircraft door, then it's a short walk or a 40-second drive to a private suite where passport control and customs officials arrive. Then it's just a quick walk to the boat, or a drive to your seaplane. There your luggage, which is usually stored separately in the hold, will be waiting.
The whole process can take as little as 15 minutes, says Wilde. After a long-haul flight, it sounds just the ticket.
Not everywhere is so affordable, of course – at Heathrow, the VIP experience costs around £3,000 for up to three people, while at Gatwick it starts at around £700 for one person. It gets cheaper the more people there are in a group.
At all airports offering the VIP suite service, however, the experience is roughly the same. You're taken from a pre-arranged meeting point directly to a private suite where passport checks and paperwork are taken care of. From there it's on through a private security channel and into a dedicated car to the aircraft steps where you're boarded before the hoi polloi.
But speaking of hoi polloi, you can't book something like this direct with the airport – you have to be using a high-end travel consultant, who'll sort everything out.
Wilde stresses that the VIP experience isn't always rock'n'roll. "General airline lounges are all about luxury – they may have spa treatments and fantastic food. VIP suites are all about privacy and convenience. There may not be a shower, and in some places it may be tea, coffee and sandwiches."
Whether you get your preferred brand of water or a specific meal depends on the airport. Heathrow, Gatwick and the Gulf states, he says, are superb, but smaller set-ups might find it trickier.
For his Vegas trip, Heathrow staff had Pret A Manger sandwiches waiting for him, which he then took on the plane (he may fly First Class but as a vegetarian, he always travels with back-up).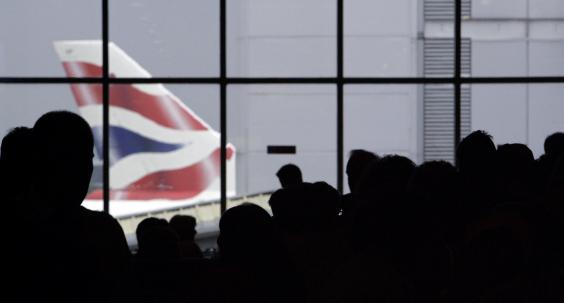 More people opt for the VIP suite experience than you'd think, says Gaynor Pickard, a self-styled "travel fixer" based in Yorkshire who arranges high-end travel via her website TheTravelFixer.com.
And not just for the private jet crowd, either – her clients range from celebrities wanting to avoid queuing with the plebs at passport control to stressed-out families.
"It's for anyone wanting a smoother experience at the airport," she says. "Even if they're flying economy."
As well as the full-on private suite experience, Pickard also champions a cheaper concierge service. With this you're met at the airport by porters who take your luggage and a concierge who, sometimes in a buggy, sweeps you through security into the lounge and then to the gate where you can decide to board first or last. 
"One of my regular clients recently travelled to Madrid with a group of three others," she says. "They were on a tight schedule, so we arranged for them to be met at the aircraft door and escorted to a private lounge where all the formalities were taken care of while they relaxed. Porters went to collect their bags, and then they were taken to their car.
"It's not just the elite who do this – it's for everyone wanting a much more personal service."
Prices vary wildly, she says but a straight concierge service – without suite access – starts from around £150 per person.
Pickard is also on hand to do legwork in case there are problems or delays with flights, she says, citing a family with a young baby whose recent flight was cancelled. She had one of her contacts pick them up from the gate and whisk them to a lounge while she rebooked them on to another flight.
Of course, flying commercial is never going to have the cachet of going private but Pickard and Wilde are adamant that the VIP suite experience comes in a close second.
There are just two problems. One is if you're flying to an airport that doesn't offer the service – bizarrely, LAX doesn't for international flights, and neither does JFK. In these airports, celebs have to make do with the generic first class check-in and regular lounges, which explains all those paparazzi shots of A-listers going through security. 
The other stumbling block is more pedestrian: you need a spare few hundred quid at least to do it.
"I have to remember I don't live the life of my clients," says Wilde. "Sometimes I get to do the VIP suite but often I don't. It's fine, of course, but sometimes standing in a 40-minute queue you do think, 'last time we were through in 15'."
In the meantime he should probably brush up on his suite etiquette. "We were a little English and embarrassed," he says about pre-boarding that Vegas flight in full view of his other passengers. "We ran up the steps very quickly."
Reuse content