A holiday used to mean getting away from it all – in the real sense. Even after mobile phones went mainstream, many of them wouldn't work abroad, so they'd be switched off and left in a drawer for a week, gathering voicemails. Post would pile up, emails would go unanswered, and news from home simply had to wait. Now that it's no longer the case, we sometimes need an excuse to switch off. Whether that means surrendering your devices at the door or escaping somewhere without a mobile signal – it can be done.
Jungle fever
It doesn't get much more remote than Pacuare Lodge (0800 051 6420; pacuarelodge.com). Hidden away in Costa Rican rainforest, it's only accessible by white water raft, or by a combination of minibus, 4x4, hanging gondola over the river, and a hike. Unsurprisingly, there's no phone signal, and wi-fi is restricted to the main building. Instead, try canyoning, horse riding, birdwatching and more. Or just hide away in your luxurious room. Costa Rica Revealed (01932 424252; costaricarevealed.co.uk) offers a week's break at Pacuare from £2,262pp. Includes flights, transfers and full board.
Sound of silence
Why stop at simply abandoning digital communication? At Eremito (00 39 0763 891010; eremito.com) even speaking is discouraged. This Umbrian hermitage-style design hotel has only single "cells" to sleep in, with meals (all vegetarian) taken in silence at communal dining tables. As there is no television, internet or phone reception, entertainment comes in the form of voluntary psalm-reading sessions, a small heated rock pool and a steam room. Beyond that, you're alone with your thoughts. Rooms start from £119, on a full-board basis.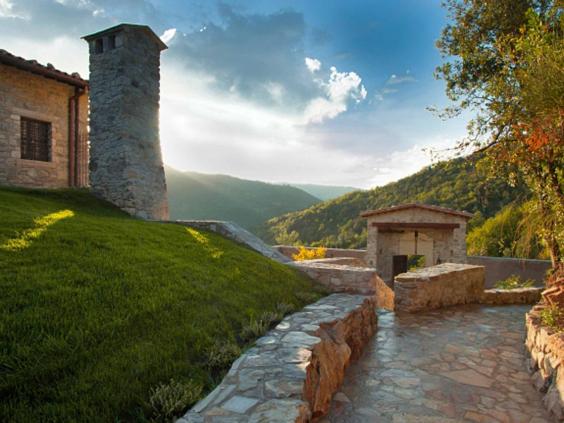 Keep a secret
The charmingly named A Little Bit of Rough (07591 736739; alittlebitofrough.co.uk) consists of a pair of stylish canvas lodges in a private 20-acre woodland in Rutland, East Midlands. The owners won't tell you exactly where it is until you book, when you'll be provided with a map and directions. According to the owners, your mobile will work here (although 3G is limited) so lock it up and head off on a ramble or a bike ride instead. Lodges sleep six and cost from £540 for a four-night midweek stay.
Digital detox
Via Yoga (001 206 216 4849; viayoga.com) offers discounts on any of its retreats if you surrender your phone, laptop and tablet on arrival. The next available trip, a yoga and surfing retreat from 9-15 May in Sayulita on Mexico's Pacific coast, costs from $2,121 (£1,414) if you hand over your devices, or $2,495 (£1,663) if you don't. The price includes B&B, transfers, twice-daily yoga classes, meditation sessions, and surfing or stand-up paddle-boarding lessons. Excludes international flights.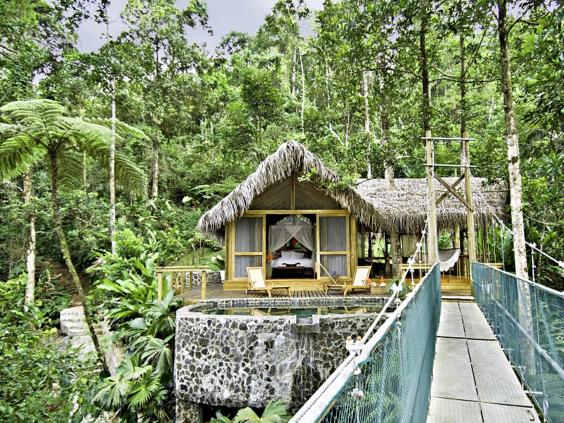 Wild West
Embrace the great outdoors at Mustang Monument, just outside the town of Wells, Nevada. The 900 square-mile ranch-style resort is a sanctuary for rescued wild horses, and outside of the main house you won't get a mobile signal or wi-fi. Keep yourself entertained with activities ranging from horse riding and roping lessons to desert hikes and rock climbing. Accommodation is in hand-painted teepees or log cabins – both ultra-luxurious, with 24-hour butler service. From $1,272 (£848) a night for up to two adults and one child, full-board, including most activities.
Reuse content