As Emily Yates, an accessibility consultant, travel writer and TV presenter who recently wrote the Lonely Planet guide to Accessible Rio de Janeiro, points out, the spontaneous, unexpected joys of travel aren't so easy to achieve if you're disabled.
"Holidays and adventures mostly require good planning and preparation to ensure that our flights, accommodation and activity providers are aware of our additional requirements and that we ourselves have everything we might need for the journey ahead," says Yates, who was diagnosed with cerebral palsy at a young age and is a full-time wheelchair user.
But, she adds, "As frustrating as it can be to know that just booking a flight and jetting off without a care in the world probably isn't the best of ideas, advice and suggestions from other people in similar situations can be really helpful." 
So, if you want to enjoy 2017 with an added sense of adventure, Yates and friends have suggested their top destinations for an accessible holiday. Happy travels.
Emily Yates, who supports disability charity Scope, chooses Barcelona, Singapore and Berlin
"I'm a huge fan of Barcelona. It's a beautiful city with a great mix of things to do and see. It has history, culture, lots of fun things to do, and some really nice beaches to relax by. It's also an incredibly accessible city and with plenty of suitable accommodation options.
"My favourite is MIC Sant Jordi, which is a block of beautifully adapted accessible apartments near the city centre. All apartments have roll-in showers, electric doors and profiling beds. The block also has hoists and shower chairs that are available for guests.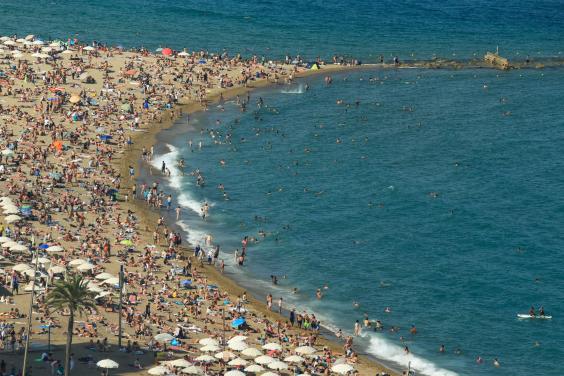 "Even though MIC Sant Jordi has been specially adapted, it feels just like any smart and trendy apartment block in any great city. It has a great restaurant and café that's open to the public and guests, as well as housing a hydrotherapy pool with hoist, adapted gym and on-site physiotherapist and physiotherapy room. Personal care can also be provided on request.
"Although Barcelona's streets are bustling at the best of times, there are more than 10,000 taxis zipping around the city, many of which are fully accessible. My favourite spot for a great atmosphere is Demeritas, it has great access and yummy grub for all – the bathrooms are super spacious, too!
"If you're looking for somewhere to go that's full of fun, ridiculously family-friendly and also one of the most accessible places on Earth, Singapore is the place to be. The Miramar Hotel offers great access and service and a very reasonable price, and don't forget to grab that Singapore Sling in the famous Raffles Hotel and visit the seriously atmospheric Chinatown to try all of the flavours on offer. Also a shopping haven, there's nothing quite as easily accessible as a newly built shopping centre for us wheelchair users (and the airport itself is also quite a sight to behold!).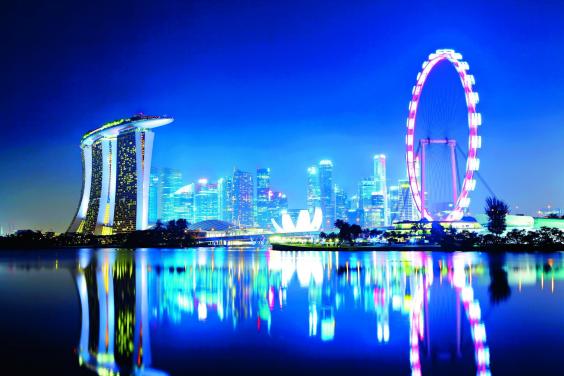 "Looking for culture and history with a huge dash of nightlife? Berlin is a good choice. All too often, historical buildings and monuments prove inaccessible to disabled visitors, but the city has really rectified this issue. The Holocaust Memorial is truly breath-taking, both in what it represents and its architecture. The zoo is also a fantastically accessible place for all the family to enjoy."
Anthony William, The Geordie Traveller, chooses Wellington. He's on a mission to become the first wheelchair user to visit every country in the world 
"Despite often choosing to travel with friends, I have also been known to regularly travel alone. I've successfully visited 39 different countries, and many of them were what you would describe as completely inaccessible for wheelchair users (Cambodia, for example). There have, however, been one or two surprises along the way, and I'd say that out of all the places I've had the good fortune of visiting, Wellington in New Zealand ranks extremely high in terms of ease of access.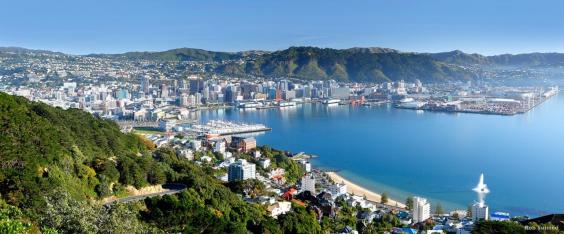 "Though Wellington's terrain is naturally hilly, the city is a breeze logistically. Whether it's accessible transportation or peace of mind when visiting popular tourist attractions, Wellington has it all in abundance and inclusion is high on their list of priorities. From guided sensory tours for the blind at Te Papa National Museum, to designated wheelchair spots on Wellington's famous cable car – allowing you to avoid the hundreds of steps up to the Botanical Gardens – Wellington really does come up trumps for those visiting with a disability.
"For somewhere ultra-accessible yet seriously stylish to stay, check out CQ Hotels Wellington."
Mik Scarlet is a broadcaster, journalist, consultant and wheelchair user. He chooses Cardiff 
"I've been disabled ever since I was six weeks old, and I've found that to stay sane in an inaccessible world you need to have breaks from worrying about trying to fight for a more inclusive society. If my wife and I were staying in the UK, we'd escape to Cardiff. It's a city that is so wheelchair-friendly, I forget I spend my life on wheels, with all the issues of getting in and out of places it can bring, and just live like everyone else.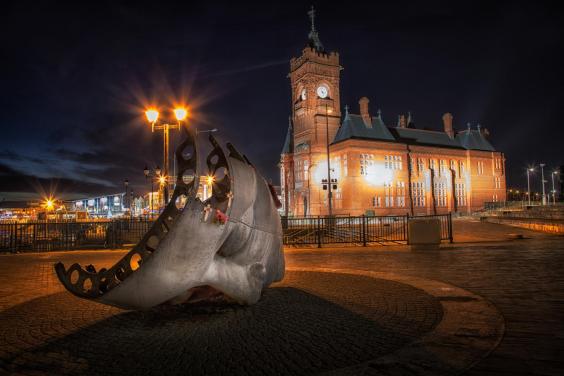 "Cardiff's pedestrianised streets mean I can scoot about freely, and St David's shopping centre and arcades are a perfect example of how inclusive design creates an equal experience for all. What makes Cardiff so great is how accessible the older parts are.  
"The bay area is equally perfect for those of us who get around on wheels. Whether you want to shop, eat out or soak up the gorgeous scenery, the bay is a joy. As for transport, buses cater for more than one wheelchair with extra spaces for buggies, which any wheelchair user will state is genius. In my experience, all the hotels, from budget to luxury, cater to disabled people."