The world's biggest cruise liner has set sail for the first time for a three-day sea trial.
Weighing 120,000 tonnes, Harmony of the Seas embarked on its maiden voyage from the French port of Saint-Nazaire on Friday morning.  
The 16-deck ship is longer than the Eiffel Tower, at 362 metres in length. 
No passengers are on board for the first at-sea trial, which is primarily to test the vessel's electric power plant and its manoeuvrability, but 500 staff are present.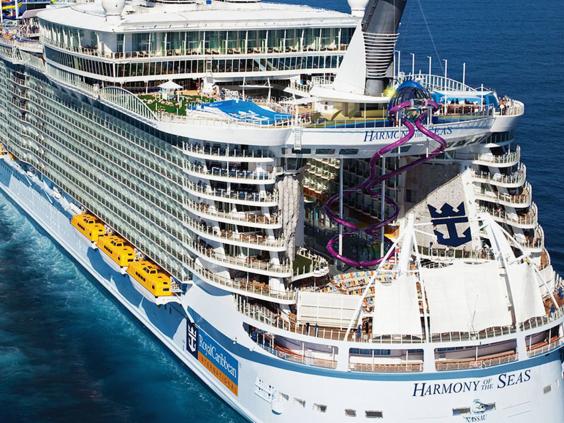 Three pilots have been training for a year on a simulator in order to assist the captain in manoeuvring the enormous ship out of the Saint-Nazaire estuary.
If trials go to plan, the ship is due to sail from Saint-Nazaire to Southampton in May. 
The vessel features a 10-storey waterslide on board – The Ultimate Abyss - which cruise company Royal Caribbean claim is the "tallest slide at sea".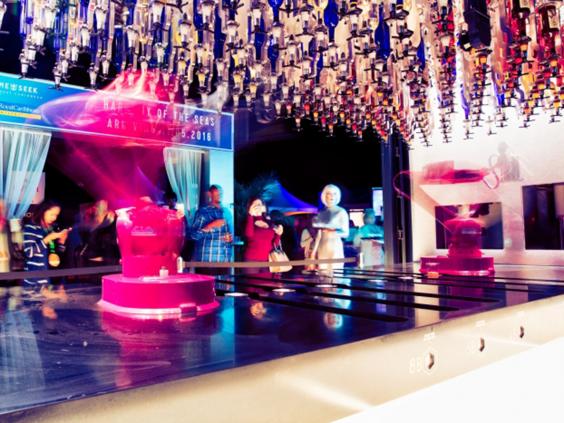 The ship's 6,000 passengers will also be able to enjoy a 'Bionic Bar', where robot bar tenders will mix cocktails, alongside an on-board ice-rink, theatre and casino. 
Royal Caribbean claims Harmony of the Seas is 20 per cent more efficient than its other two Oasis class cruisers. Bubbles will be used to lessen the friction between the ship and the water.
"Tiny bubbles stick to the bottom of the ship's hull so the ship is literally sailing on a cushion of air," a spokesman said.
Reuse content