A Qatar Airways executive has emailed the firm's entire cabin crew a picture of a drunk air stewardess because he was "ashamed and disturbed".
She appeared to be incapacitated on the floor outside staff accommodation in Doha after a night with friends and it was unclear who took the photograph.
Rossen Dimitrov, the airline's "senior vice president of customer experience", sent his email, revealed to the Daily Star, on Sunday.
He wrote: "Attached, please see a photo of a CSD who had returned heavily intoxicated to her accommodation.
"She was dropped off at the entrance of her building and left there sleeping until other crew members found her and carried her up to her apartment.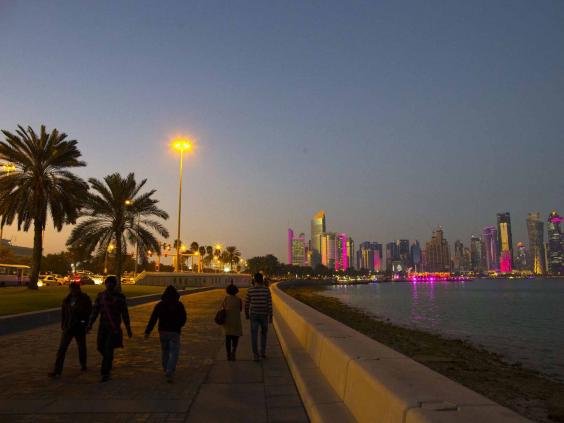 "I am so ashamed and disturbed by this behaviour displayed by a tenured member of our team, an adult who has been with the company for over nine years.
"How can we change rules when we do not behave as mature individuals. I am very disappointed."
Mr Dimitrov's email came less than a week after he underwent "emotional intelligence training" with other Qatar Airways staff.
"We also recognise the importance of emotions and want to create an organisation that is emotionally intelligent because that brings about numerous positive changes, including training effectiveness and customer service excellence, as well as an improvement in employee performance," he said in a company press release.
"Our staff are one of our most valuable assets."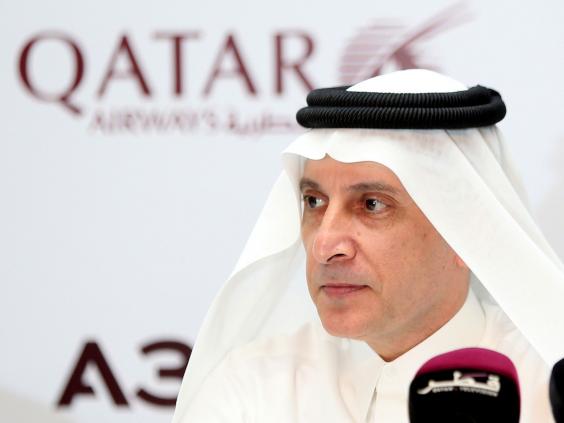 The national carrier of the State of Qatar has seen rapid growth in its 18 years of operation, flying 150 aircraft to 146 destinations across Europe, the Middle East, Africa, Asia, the Pacific and America.
Qatar Airways told MailOnline the email was sent to remind staff to respect the "norms and values" of Qatar, where the consumption of alcohol is severely restricted under Islamic laws.
"In Doha, the consumption of alcohol is not permitted for nationals and, although drinking is permitted for foreigners, being seen to be drunk would be considered highly disrespectful – it would have negative implications for both the individual and those associated with them," a spokesperson said.
Best value holiday destinations around the world
Best value holiday destinations around the world
1/10 1. Tunisia

Low prices are likely to tempt back tourists to North Africa's most compact package. Fewer crowds will a more rewarding experience, whether visitors stay in cosmopolitan Tunis, or head for the Saharan Star Wars.

Lonely Planet

2/10 2. South Africa

Whether it's wonderful wildlife watching, bargain public transport or free entry to museums, currency fluctuations mean that South Africa is more affordable for many than it has been for years.

3/10 3.Shanghai

China's most famous coastal city has remained affordable for budget travellers. Accommodation can also be a bargain, as can street food.

4/10 4. Samoa

This undeveloped tropical paradise offers cheap, family-owned beach hut accommodation. Visit the markets of capital Apia– especially Maketi Fou - for souvenirs and street food.

Lonely Planet

5/10 5. Bali

With backpacker-friendly beachside bungalows, reasonable costs for food and transport, Bali is perfect for mid-range adventurers who prefer air conditioning and spa treatments.

Lonely Planet

6/10 6. Uruguay

Both underrated and affordable, Uruguay's sandy coasts are a better-value choice for a trip into South America than Brazil. There's even a Fray Bentos museum.

7/10 7. Portugal

This surf and family-friendly European destination is great value, and Lisbon is set to get a whole lot more accessible as Ryanair will soon fly to the capital.

Lonely Planet

8/10 8. Taiwan

While hotels are a big expense, dorm beds and homestays are great value in Taiwan and camping is common. Rail passes are also cheap, as is admission to many attractions and temples – not to mention the food.

9/10 9. Romania

Eastern Europe is often good value for money, but Romania is now better connected to the rest of Europe by budget airlines. Accommodation in Bucharest is cheap in summer, and there are spectacular castles to explore.

Lonely Planet

10/10 10. Burkino Faso

This little known country in West Africa boasts fantastic markets, friendly locals, a lively arts scene in its capital Ouagadougou - plus affordable wildlife-spotting in the south.

Lonely Planet
"The vast majority of our cabin crew would themselves be disappointed at the idea that one of their colleagues should get into this situation, since they share our pride in the reputation of our team, and they would also, as we are, be very concerned about the safety implications for someone in this position."
The airline said the rule change Mr Dimitrov referred to started more than a year ago and had been "universally welcomed" by staff, although it did not specify what conditions were being altered.
It is an offence to drink alcohol or be drunk in public in Qatar, according to the Foreign and Commonwealth Office.
Alcohol is available at licensed hotel restaurants and bars, and foreigners living there can obtain alcohol on a complicated permit system that evaluates an applicant's employment, salary, marital status and religion.
It is illegal to import alcohol, sell it or offer it to Muslims or minors in Qatar, where homosexuality is also banned.