DISTANCE:
3.6 miles 
START: Lewes railway station   
Time taken:
1 hour 45 minutes 
Difficulty: Leisurely
This short walk up Mount Caburn from Lewes celebrates the success of the Ramblers' right to roam campaign  and includes fabulous views and  quiet countryside where you can wander at will.
1. Turn right out of Lewes station's main entrance. Turn right at The Lansdown Arms and follow the road into the centre of town, bearing left.
2. Turn right at traffic lights onto the pedestrianised High Street.
3. At the end of the street, cross the road and go straight ahead next to Bags of Books. Follow Chapel Hill upwards.
4. At the golf club, keep to the path to the right of the posts and immediately after the car park go left through a gate. Follow the path ahead to the east, eventually descending into Oxteddle Bottom. Go through a gate and follow the path ahead. You are now on open access land, with the right to roam freely. 
5. At the next gate, take a path slightly to the right, ascending on the right side of a fence.
6. At the top, turn right and climb Mount Caburn, for stunning views in all directions. Retrace your steps back down to the fence. Turn right immediately after the fence, following it east. Where the fence turns right keep straight ahead and cross a stile. Continue downhill with the fence on your right and enter a smaller field. The route goes slightly right, to a stile on the other side of the field, in the middle of the hedge. Cross this and turn left along the road.
7. You will see a post office on your right. Turn right past the recreation ground to the bridge over the railway. The entrance to Glynde station is just before the bridge. Alternatively to walk back to Lewes, retrace your steps.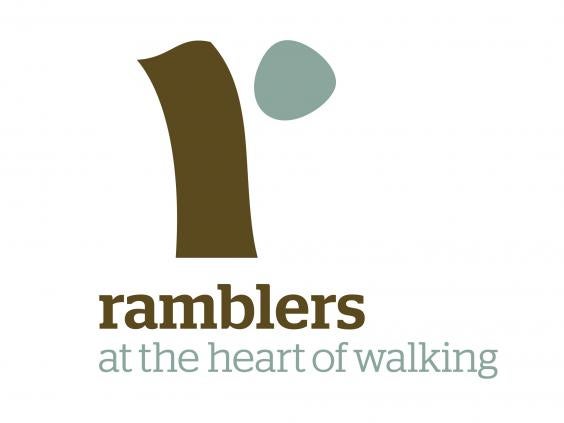 For the full route and to download GPX data for the walk, visit www.ramblers.org.uk/findroutes. This walk is from Ramblers Routes, a collection of Britain's best walks from the experts. There are hundreds of free routes available on the Ramblers website for anyone to enjoy, and hundreds more for Ramblers members.
Reuse content