1. Jason is worried that his oven may have become radicalised.
2. Quotation of the Day: "Never ask the doctor what you should do. Ask him what he would do in your place." Nassim Nicholas Taleb (although I would, because I'm pedantic and politically correct, add "or her" and "or she"). Via The Browser.
3. "The more data we crunch about the self-employed, the more complex the picture becomes." Flip Chart Rick looks at the puzzle of rising numbers in self-employment and finds that many of them are "asset-rich and income-poor". He wonders if this is what is known as The Old Rectory syndrome:
" The origin of this term is obscure but the first time I saw it used was in an article in the 1980s attempting to explain the difference in work ethic between the UK and the US. I forget who wrote it but I remember the argument well. Americans, said the author, want to be rich. The British, on the other hand, want to be comfortably off. The Old Rectory, he said, was the pinnacle of British middle-class ambition. The Americans would work until they were rich but the British would stop working once they had achieved the lifestyle epitomised by owning an old rectory in a village or country town.
"I can't speak for the Americans but there is a certain truth in this about the British. The Old Rectory is, of course, symbolic. That won't be everybody's dream. But once they have what they consider to be a comfortable lifestyle, even high-earning Brits tend to call it a day. Property is key to this, be it an old rectory, a converted barn or a Scandinavian eco self-build. Once the mortgage is paid off, it leaves people free to go and do their own thing. They don't need to earn much because the house, which used to gobble up most of their income, is now bought and paid for."
4. Continuing my series of Defending the Unfashionable, I was on the BBC Radio 2 Jeremy Vine show on Wednesday, speaking in praise of ticket touts, who perform a valuable public service, against Sharon Hodgson, the Labour MP (from 1'44").
5. Those who followed my recent outbreak of Prince-Charlesism, naming the Top 10 Horrible Buildings, may be interested in the Carbuncle Cup 2014, awarded by Building Design magazine to Woolwich Central, a truly hideous development above a Tesco Metro. The short list is a set of sights to make your eyes sore. Thanks to Xlibris1.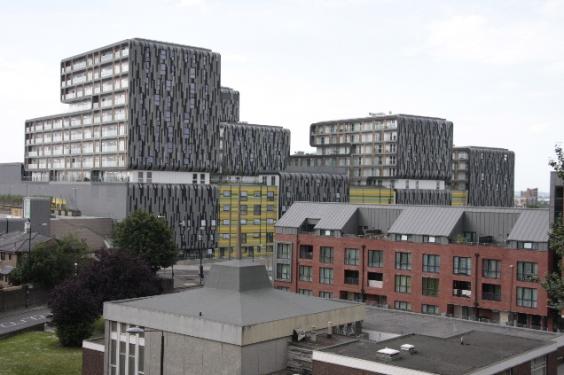 _______
6. Finally, thanks to Chris Heaton-Harris for this:
"When the inventor of the drawing board messed things up, what did he go back to?"
Reuse content