1. Having admitted to some wrong predictions, I am entitled to crow about saying last year that the TV debates were not going to happen in the next election campaign.
Despite some touchingly naive reporting yesterday, especially from BBC 5 Live, which reported the broadcasters' proposal at lunchtime as what "will" happen, it was obvious within minutes that the four-, three- and two-party debate plan had already expired. The Greens, who have as many MPs as UKIP, objected to their exclusion. Moments later the Liberal Democrats objected to being cut out of the two-party "prime ministers" debate.
The debates are not going to happen because they are not in the interest of the Prime Minister. He has everything to lose while Ed Miliband, who has only to exceed the below-sea-level expectations of him, can easily gain. The only tricky bit for David Cameron is making sure it doesn't look as if he has stymied the debates.
By the time Cameron commented yesterday, however, craftily welcoming the proposal while gently pointing out how unacceptable it might be to others, it was all over and the Prime Minister hadn't had to lift a finger to kill it.
2. Four opinion polls last night, from Populus, ICM, Ashcroft and YouGov. Average:
Labour 34%
Conservative 31%
UKIP 16%
Lib Dem 9%
Green 4%
One finding from YouGov was striking: that 28 per cent said the Conservatives would handle the problem of unemployment best, against 26 per cent saying Labour.
3. At a time when the Labour shadow cabinet looks second rate, Jim Murphy, international development spokesman, has written a good article about how the party should deal with the UKIP surge:
"No real problem facing Britain has a solution as straightforward as UKIP would suggest."
(Murphy, along with Ed Balls, Mary Creagh, Michael Dugher, Tristram Hunt, Liz Kendall, Ivan Lewis and Rachel Reeves, did not vote for the gesture-politics motion last night that Palestine should be recognised as a state.)
4. Ambiguity of the Day. Martin Compston, actor and former professional footballer, speaking at the pro-independence rally in Glasgow on Sunday: "This movement is going nowhere." Thanks to Stefan Morkis.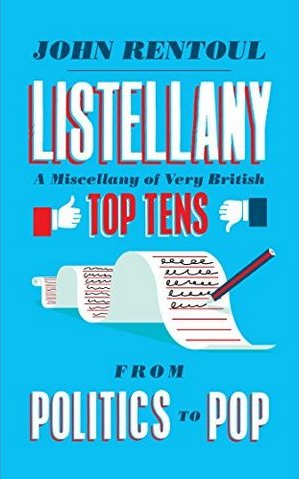 5. Did I tell you I had a book out (right)? Top 10 Stupid Car Names anyone? Genuine Shop Names, including Sell Fridges and Napoleon Boiler Parts? Words Used Only With One Other Word, such as fettle, figment and serried? Go on.
6. Finally, thanks to Adam of Albion for this news:
"Guys, I think I've located missing North Korean leader Kim Jong-un on Google Maps. X Marx despot."
Reuse content