The comedian Michael McIntyre was spotted in the week going about his business in London's West End – not by fans – but by a police helicopter. The uniformed clowns posted their "capture" on Twitter, leading to much comment about lack of privacy.
Let's be realistic: that evaporated years ago. Privacy is something younger people have no truck with. It's an archaic concept to a generation that posts pictures online of its genitalia, its new shoes and its best friends every moment of the day. The rest of us fret about the growing sense we're constantly being watched.
On Friday, the courts ruled that the Government's hastily drafted law which allows access to our phone calls and emails in the name of national security must be redrafted, so that a judge or independent body must give permission for all requests to go ahead. So the police and our spy agencies will still be able to monitor us all and there's very little we can do about it.
I campaigned against ID cards, but with the advent of the smartphone and Twitter there's no chance of remaining anonymous. People regularly tweet sightings of me, what I'm scoffing in a café, what I'm wearing and what expression is on my face (usually grumpy). I'm "tagged" by technology – which I accept as a by-product of appearing on television. A lack of anonymity dogs all of us, though – security cameras log shopping centres, city streets and motorways, and the Government even employs a surveillance camera commissioner, Tony Porter, to advise on "best practice".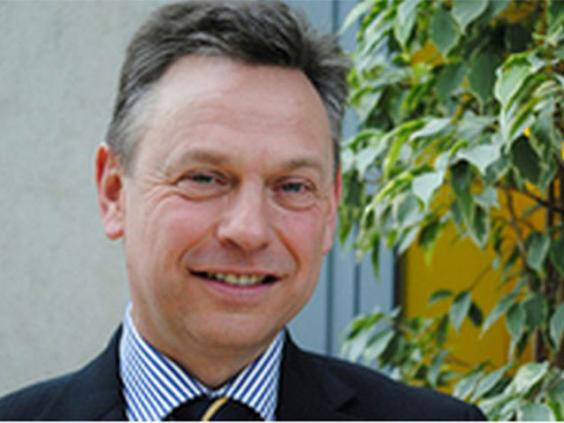 The morning after the McIntyre incident, Porter was pontificating on Radio 4's Today programme. He claimed that the bobbies' "fun" tweet breached all sorts of legislation and he would be "engaging" with those concerned. He boasted that when it came to his attention he had tweeted that he would be investigating the incident. What are these people doing on Twitter in the first place? How do they work if they are constantly chatting? The surveillance camera commissioner has only 455 followers, so tweeting seems ineffective.
All police forces use Twitter, though – claiming that it helps them "engage" with the communities they serve. Really? Coppers use social media to follow celebrities from Coleen Rooney to Rihanna, from Rebecca Adlington to Miranda Hart. They spend too much time tweeting jokes and promoting embarrassing acts of self-aggrandisement. Following someone on Twitter offers an insight into what they are doing and where they are – a good use of police time? Do they need to know who is opening a sports stadium or performing at a concert?
Governmental surveillance
Governmental surveillance
1/8 Governmental surveillance

Detachment 3, Air Force Flight Test Center #2, Groom Lake, Nevada

Trevor Paglen

2/8 Governmental surveillance

Black Site, Kabul, Afghanistan

Trevor Paglen

3/8 Governmental surveillance

A drone hovering in the skies over Dande Darpa Khel, North Waziristan

Trevor Paglen/Noor Behram

4/8 Governmental surveillance

Hide and seek: the tiny dots visible in this image is a Reaper drone

Trevor Paglen

5/8 Governmental surveillance

National Reconnaissance Office Ground Station, New Mexico

Trevor Paglen

6/8 Governmental surveillance

N5177C at Gold Coast Terminal, Las Vegas. The plane is one of those used to shuttle people to work at classified military installations in the Nevada desert

Trevor Paglen

7/8 Governmental surveillance

The Salt Pit, previously secret CIA prison, north-east of Kabul, Afghanistan

Trevor Paglen

8/8 Governmental surveillance

Remote: Paglen took this photograph of Open Hangar in Nevada using a high powered telescope

Trevor Paglen
The police have lost track of their core task – dealing with and preventing crime. I reluctantly accept they can fly drones over my house in central London searching for potential terrorists, but what happens to the images they are collecting? Surely it is classified, not material for police PR or our entertainment on Twitter. Checking out the Twitter accounts for the police around the UK reveals what a load of twaddle they post and dozens of operatives are paid to spew out this bilge.
Cleveland police tweeted that "on a typical day" they will attend to 12 incidents associated with mental health as well as "flowers stolen from Egglescliffe Parish Church". Greater Manchester tweeted "two taxi drivers were assaulted and robbed in Rochdale" and "a man has been charged after a series of indecent exposures in Manchester city centre". The Met tweeted pictures of a police raid in Shepherd's Bush, west London. The only real justification for forces to use Twitter is to post images of missing people, wanted suspects and urgent public safety warnings.
A police chief recently said bobbies on the beat are a luxury the force cannot afford, and limited resources are better spent training specialists to fight online crime. Many senior police want neighbourhood patrols to be scaled down, but I disagree.
Last week, I phoned the police at 3am when three "hoodies" dragged a stolen scooter to the rear of our house and started trying to smash the chain off it. Nobody came. We phoned next day and reported the theft again. Where were our local coppers? Probably honing their material for Facebook and Twitter. We pay good money to see Michael McIntyre tell gags, and we fund the police to do another job entirely.
The Queen's corgis have had their day
The Queen has made a momentous decision, one which reveals that, at 89, she's facing up to ageing like ordinary mortals.
It's emerged she will not be breeding any more corgis because she does not want to leave any behind after her death. Since 1945, she's been incredibly loyal to the breed, with 30 of the aggressive little specimens joining the Royal Household. There are four at present, although there have been as many as 13 at once. Only someone with numerous servants could consider coping with that many pets.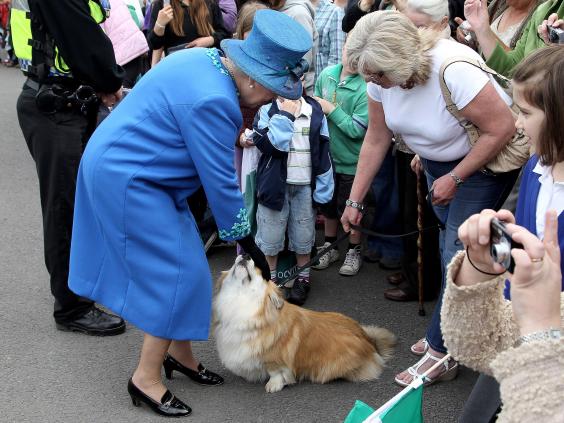 One thing I've noticed about getting older is that I have turned into a dog lover in my late sixties. Only our dog – not anyone else's. A pet makes you laugh and provides endless free entertainment. Our border terrier, Badger, is worse behaved than me, constantly talks and craves attention. I wonder where those traits came from.
I'm sorry the Queen is scaling down her household. One day she might miss having a friend who doesn't answer back or grovel.
Spare me these worthy celebrity petitions
Do letters signed by dozens of worthies have any effect? Why should a group of well‑paid famous people make any difference to whether the BBC is allowed to continue in its present form?
This kind of orchestrated petition aims to close down debate about sensible changes, by implying that anyone who has a different point of view is somehow uncultured or unpatriotic. I get asked to sign group missives to newspapers all the time and generally say no. Surely letters pages are for the readers to have their say – the people who spend their money on newsprint and who will be paying a far larger proportion of their weekly budget to the licence fee than Claudia Winkleman and co. God, I hate celebrities acting as ambassadors for worthy causes.
It's official: corned beef has cultural significance
World Heritage Sites are chosen by Unesco if they fulfil demanding criteria. They have to be "of outstanding universal value" or "a masterpiece of human creative genius or cultural significance". The UN says these designations help to protect fragile monuments (not necessarily if they are in Syria), and attract tourists who can help the local economy. But poor countries don't always get funds for restoration and upkeep.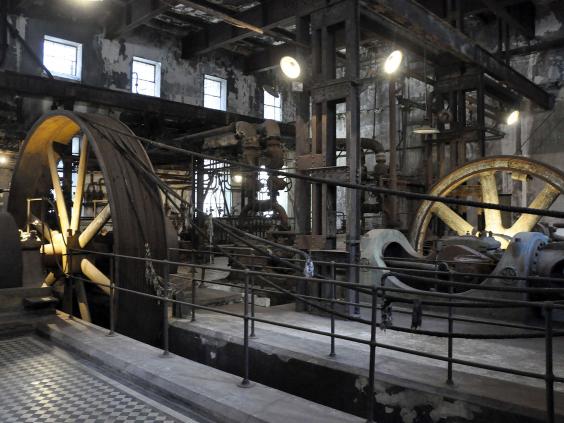 The UK has 29 listings, including Stonehenge, the Forth Bridge, the Tower of London and the Cornish and West Devon mining landscape. From tin mines to tinned beef – the site where corned beef was produced in the city of Fray Bentos in Uruguay has just been awarded a World Heritage designation. The 680-acre site including a factory has been turned into a museum of industrial meat production.
These designations seem arbitrary. Why not designate the home of Tunnock's teacakes or Berwick cockles? Why choose the Forth Bridge and not the Bristol or Menai suspension bridges? Corned beef vs the Taj Mahal? Those meaty fritters have a special place in my heart.