Economics is made more complicated than it needs to be. For example, this morning, under the sections in newspapers that say "Budget at a glance", there should just be a picture of George Osborne's smirk. That tells you all you need to know. The same is true of the modern bank. If an economics student wants to comprehend the complex workings of the banking system, instead of messing about with theories of money supply, they should get their card chewed up by a cash machine, then try to get it back off the bastards.
It was one controlled by the Royal Bank of Scotland that got me. "This machine is closing down," it said, with the cold inhumanity of a digital highwayman, before going blank. And though it didn't respond once to the alternate pleading and swearing I fired at it, I know the screen could hear me, and was humming, "I've got your ca-ard. Your next month will be ha-ard. You'd better believe it. You'll never retrieve it. It might as well be up the Sha-ard."
The manager of the shop the machine was attached to was saintly but despairing. "This keeps happening," he said, "but whenever I tell them they don't care. They don't let me have the keys so we have to wait for them to send someone round, then they destroy all the cards trapped inside."
And that's the procedure: they cull the cards. Is Greenpeace aware of this? If there were protests, would an RBS spokesman assure us they're gassed humanely and not chopped up with scissors as it's claimed by activists?
The manager let me use his phone to call the number written on the machine that it says to call if it swallows your card, and I entered the dreamy dimensions of the banking call centre system, where you submit to the violins and regular assurances that they're doing all they can to answer your call. Though the one thing they haven't tried is picking up the phone, and you float into a hallucinogenic state that Salvador Dali would have portrayed as melting ears and chips and pins in clouds.
And all the while you know any conversation with a banking system will be pointless, like when they say, "Before I can talk to you I need to ask you some security questions to establish you are the account holder. First, in 1998 you bought something. How soft was it?"
Eventually I got through to a man who listened to my plight, his boredom audible, who then said, "You'll have to contact your bank to cancel your card." "I know that," I said. "But I'm ringing you because if you can send someone to your broken machine, they could give me back my card, saving me between 10 and 20 years of bureaucracy."
"You'll have to contact your bank," he said, five more times, because that's what he's ordered to say, and if someone rang crying that they'd tried to use the machine, but a cobra slid out of it and bit a crowd of schoolchildren, he'd say, "You'll have to contact your bank."
I asked to be put through to the complaints department, and after 20 minutes I was connected. Then the complaints woman said, "You'll have to contact your bank." I asked if there might be any compensation due because of the inconvenience, and she said, "Maybe we can send you a gift."
So I asked what sort of a gift, as this was progress, but at the risk of sounding ungrateful, "a gift" is a little vague in a negotiation. If Putin said, "Let us have Ukraine, and we'll send you a gift", Western leaders would probably ask him to be a bit more specific. 
"Maybe a bottle of wine," she said.
This was an unexpected offer, but what sort of wine would it be? Do they go round Fred Goodwin's house and get one from his cellar, while he screams: "Not another broken cash machine is it? For Christ's sake get them mended. I'm running out of sodding Beaujolais 59 here."
Then she said, "Ah no, I've been told I can't send you any wine. You'll have to contact your bank." And put the phone down. The shop manager told me this takes place almost every week. Pensioners are left distraught; a builder was unable to pay his labourers, and all manner of discomfort is routinely met with the same disregard.
And in that moment you understand how an economy was wrecked. Because it's the same attitude that led to the Royal Bank of Scotland bundling debt packages, mortgaging half the world, awarding themselves billions and when it collapsed, then awarding themselves more billions. 
And if you rang up to complain that their recklessness had cost you your job and your home, you were probably put on hold 20 minutes, then told, "You'll have to contact your food bank."
With these global financial implications in mind, I rang the RBS press office. A pleasant woman listened to my rant, which ought to entitle her to a bonus, and 10 minutes after I suggested I might write an article about the incident, a repairman went to the shop, fixed the machine and handed back my card.
So they can sort out the problems they've caused if they can be bothered, but probably aren't that fussed if you're only a pensioner needing a few bob so you don't spend the weekend eating cat food.
So if they muck you about, ring their press office and let's see if we can empty Goodwin's cellar before the month's out.
We're simple folk, we are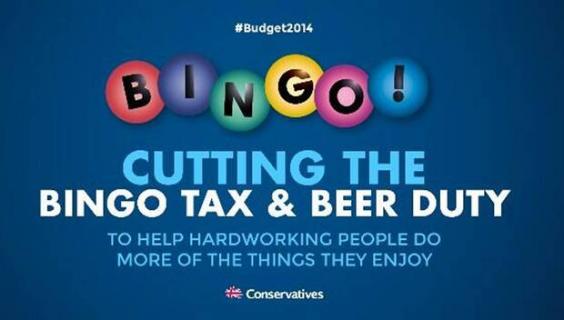 I'm sure he imagined that mobs would greet him saying, "Bless you Mr Shapps, sir, you're a kindly soul for helping us simple folk with them things we enjoy sir like bingo, sir, even though we don't understand numbers like you clever folk so we don't know what a five looks like so no one can ever win but even so it's all what we enjoy sir, just like you said, that and dog-fighting, sir. If I may humbly beg could you lower the VAT on killer dogs, sir. They give us hard-working folk such enjoyment, that and sea shanties. If you could remove the duty on singing bawdy songs in taverns while getting paralytic with buxom wenches sir, because that's what gives us folk such enjoyment. You understand us, you see, Mr Shapps."
Reuse content