In the two years or so of this column's existence, it has covered a great many subjects – whatever amused, entertained or raised an eyebrow was considered fair game. But there is one subject that was never touched on in Out There. I'm talking about the J word, and while I have written about my own (complex) relationship with the Jewish thing in other places, I have always steered clear of it here.
But now seems as good a time as any to rectify that situation, not least because last week the comedian David Schneider, inspired by the second suspension from the Labour Party of the "activist" Vicki Kirby, took to Twitter to present his "Are you anti-Semitic? A personal guide to lefties and others". While I agree with everything Schneider says, one point felt particularly pertinent: "If you think a Jewish conspiracy controls the media/international finance/politics/the BBC, you are anti-Semitic. There is no conspiracy. I am well-connected in the Jewish community so I'd definitely be invited, and I've heard nothing."
Likewise, David, likewise. In fact, never mind the international Jewish conspiracy people, I'm still waiting to be approached by the Association of Jewish Writers and Journalists. 
Cape of good hope
The feelgood Facebook story of the week comes from South Africa, where a businessman by the name of Jay Margolis spotted the following on a beach in the affluent suburb of Bantry Bay, Cape Town. 
"So this afternoon I was waiting for a client," he wrote on his page, "and I see this chap putting two bags of rubbish in the bin. When I come back 45 minutes later, I see him filling another two big bin bags and wait for him to have a chat.Turns out he's 'embarrassed about the pollution, and wants the beaches and seas looking good for the tourists'. He hasn't been asked to do this, and doesn't have a job. He tells me that he cleans the beaches every day, for no other reason than to 'make the place nice'. What a legend, Siyabulela 'Dan' Magobiyane! City of Cape Town, give this man a job."
And guess what? After becoming something of an "online sensation", Cape Town did just that, with Magobiyane given a bed for the indefinite future at the Haven Night Shelter and a job as an assistant driver at a rubble removal company called Cape Skip. Facebook. It's not just for sprogs, selfies and smugness, right?
Slam punk!
When the 40th anniversary of punk rock received a £99,000 grant from the Heritage Lottery Fund last year, various establishments – including the BFI, the Design Museum and the British Library – launched a joint celebration under the banner Punk London. Not everyone was quite so taken with the idea, though. 
Joe Corré is the co-founder of Agent Provocateur and the son of Malcolm McLaren and Vivienne Westwood. "Talk about alternative and punk culture being appropriated by the mainstream," he huffed in a press release announcing his intention to burn his £5m punk memorabilia collection in London's Camden Town on 26 November.
Among the kinder reactions on various social-media threads were the following: "Agent Provocateur sold to a private equity firm for £60m. Yeah mate, you're punk" and, "You know what's really punk? Not having a £5m punk collection."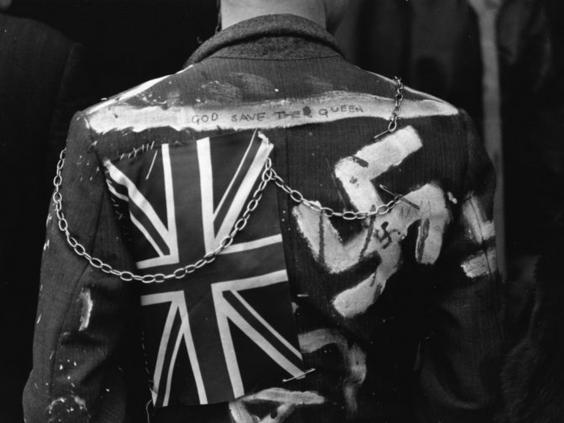 Bore necessities
A book published next week catches my eye. The Upside of Downtime: Why Boredom is Good represents many years of research by Sandi Mann, a senior psychology lecturer at the University of Central Lancashire. But while full of fun lists, quizzes and facts to reinforce how easily bored we all are, it is not until the final chapter, 242 pages in, that the book tackles the subject its title promises, in a section called "The Benefits of Boredom". 
Naturally, I skipped straight to those pages. I would have read the whole thing, but, you know, I got bored. 
How Pee-wee saw the future
The article of the week appeared in  PC Mag, where Evan Dashevsky argued that the "visionary most responsible for shaping today's technology" was the 1980s comic character Pee-wee Herman. "It's hard to ignore the eerie similarities between today's tech and the sentient inhabitants of Pee-wee's Playhouse," Dashevsky argued. The evidence? A "Magic Screen" that looked like an iPad, a "Picturephone" booth that looked like Skype and a Siri-like character called Globey. Quick! Catch the repeats on Netflix, now.
Meme artist
You've probably seen that internet thing that puts pictures of, say, muffins next to pictures of chihuahuas and asks you to spot the difference. The meme is the brainchild of a woman called Karen Zack who, last week, offered the following rules for going viral: "1) Do whatever you want. 2) Stick to it." And on that bombshell …. 
Reuse content