As Amy Liptrot prepared to take the decision to leave her life in London, in order to return to her parents' sheep farm on Orkney (the island on which she was born and that she had longed, for years, to escape), she found herself faced with a journey that had the potential to mark the beginning, or the end, of everything.
Behind her lay a metropolitan life of chaos, alcoholism and despair. Before her, the possibility of recovery and renewal; but also of a final plunge into the world of addiction that had already come close to destroying her.
As she says in the early pages of The Outrun, her remarkable account of her journey from the misery of dipsomania to the promise and freedom that might be found in sobriety: "Going back to Orkney would be a test. If I got to a year sober, still hadn't found decent work and still felt frustrated, I would get an anonymous job somewhere, maybe as a cleaner, move into another rented room, cut myself off and just drink. It would feel so good to give in."
When I meet Liptrot in a vegetarian café in Bethnal Green, an area of London in which many of the darker elements of her story were to unfold (and the place where she had her final drink), I ask her about this moment. "I was sort of plotting against myself," she says. "It was an option for me to return to drinking, and I'd think about how I could do it. But in a way, knowing that I had that choice, that I could do it if I wanted to, put me in control of the situation."
Culture news in pictures
Culture news in pictures
1/30 30 September 2016

An employee hangs works of art with "Grand Teatro" by Marino Marini (R) and bronze sculpture "Sfera N.3" by Arnaldo Pomodoro seen ahead of a Contemporary Art auction on 7 October, at Sotheby's in London

REUTERS

2/30 29 September 2016

Street art by Portuguese artist Odeith is seen in Dresden, during an exhibition "Magic City - art of the streets"

AFP/Getty Images

3/30 28 September 2016

Dancers attend a photocall for the new "THE ONE Grand Show" at Friedrichstadt-Palast in Berlin, Germany

REUTERS

4/30 28 September 2016

With an array of thrift store china, humorous souvenirs and handmade tile adorning its walls and floors, the Mosaic Tile House in Venice stands as a monument to two decades of artistic collaboration between Cheri Pann and husband Gonzalo Duran

REUTERS

5/30 27 September 2016

A gallery assistant poses amongst work by Anthea Hamilton from her nominated show "Lichen! Libido!(London!) Chastity!" at a preview of the Turner Prize in London

REUTERS

6/30 27 September 2016

A technician wearing virtual reality glasses checks his installation in three British public telephone booths, set up outside the Mauritshuis museum in The Hague, Netherlands. The installation allows visitors a 3-D look into the museum which has twenty-two paintings belonging to the British Royal Collection, on loan for an exhibit from 29 September 2016 till 8 January 2017

AP

7/30 26 September 2016

An Indian artist dressed as Hindu god Shiva performs on a chariot as he participates in a religious procession 'Ravan ki Barat' held to mark the forthcoming Dussehra festival in Allahabad

AFP/Getty Images

8/30 26 September 2016

Jean-Michel Basquiat's 'Air Power', 1984, is displayed at the Bowie/Collector media preview at Sotheby's in New York

AFP/Getty

9/30 25 September 2016

A woman looks at an untitled painting by Albert Oehlen during the opening of an exhibition of works by German artists Georg Baselitz and Albert Oehlen in Reutlingen, Germany. The exhibition runs at the Kunstverein (art society) Reutlingen until 15 January 2017

EPA

10/30 24 September 2016

Fan BingBing (C) attends the closing ceremony of the 64th San Sebastian Film Festival at Kursaal in San Sebastian, Spain

Getty Images

11/30 23 September 2016

A view of the artwork 'You Are Metamorphosing' (1964) as part of the exhibition 'Retrospektive' of Japanese artist Tetsumi Kudo at Fridericianum in Kassel, Germany. The exhibition runs from 25 September 2016 to 1 January 2017

EPA

12/30 22 September 2016

Jo Applin from the Courtauld Institute of Art looks at Green Tilework in Live Flesh by Adriana Vareja, which features in a new exhibition, Flesh, at York Art Gallery. The new exhibition features works by Degas, Chardin, Francis Bacon and Sarah Lucas, showing how flesh has been portrayed by artists over the last 600 years

PA

13/30 21 September 2016

Performers Sean Atkins and Sally Miller standing in for the characters played by Asa Butterfield and Ella Purnell during a photocall for Tim Burton's "Miss Peregrines Home For Peculiar Children" at Potters Field Park in London

Getty Images

14/30 20 September 2016

A detail from the blanket 'Alpine Cattle Drive' from 1926 by artist Ernst Ludwig Kirchner is displayed at the 'Hamburger Bahnhof - Museum for Contemporary Arts' in Berlin. The exhibition named 'Ernst Ludwig Kirchner - Hieroglyphen' showing the complete collection of Berlin's Nationalgallerie works of the German artist Ernst Ludwig Kirchner and will run from 23 September 2016 until 26 February 2017

AP

15/30 20 September 2016

A man looks at portrait photos by US photographer Bruce Gilden in the exhibition 'Masters of Photography' at the photokina in Cologne, Germany. The trade fair on photography, photokina, schowcases some 1,000 exhibitors from 40 countries and runs from 20 to 25 September. The event also features various photo exhibitions

EPA

16/30 20 September 2016

A woman looks at 'Blue Poles', 1952 by Jackson Pollock during a photocall at the Royal Academy of Arts, London

PA

17/30 19 September 2016

Art installation The Refusal of Time, a collaboration with Philip Miller, Catherine Meyburgh and Peter Galison, which features as part of the William Kentridge exhibition Thick Time, showing from 21 September to 15 January at the Whitechapel Gallery in London

PA

18/30 18 September 2016

Artists creating one off designs at the Mm6 Maison Margiela presentation during London Fashion Week Spring/Summer collections 2017 in London

Getty Images

19/30 18 September 2016

Bethenny Frankel attends the special screening of Disney's "Beauty and the Beast" to celebrate the 25th Anniversary Edition release on Blu-Ray and DVD in New York City

Getty Images for Walt Disney Stu

20/30 17 September 2016

Visitors attend the 2016 Oktoberfest beer festival at Theresienwiese in Munich, Germany

Getty Images

21/30 16 September 2016

Visitors looks at British artist Damien Hirst work of art 'The Incomplete Truth', during the 13th Yalta Annual Meeting entitled 'The World, Europe and Ukraine: storms of changes', organised by the Yalta European Strategy (YES) in partnership with the Victor Pinchuk Foundation at the Mystetsky Arsenal Art Center in Kiev

AP

22/30 16 September 2016

Tracey Emin's "My Bed" is exhibited at the Tate Liverpool as part of the exhibition Tracey Emin And William Blake In Focus, which highlights surprising links between the two artists

Getty Images

23/30 15 September 2016

Musician Dave Grohl (L) joins musician Tom Morello of Prophets of Rage onstage at the Forum in Inglewood, California

Getty Images

24/30 14 September 2016

Model feebee poses as part of art installation "Narcissism : Dazzle room" made by artist Shigeki Matsuyama at rooms33 fashion and design exhibition in Tokyo. Matsuyama's installation features a strong contrast of black and white, which he learned from dazzle camouflage used mainly in World War I

AP

25/30 13 September 2016

Visitors look at artworks by Chinese painter Cui Ruzhuo during the exhibition 'Glossiness of Uncarved Jade' held at the exhibition hall 'Manezh' in St. Petersburg, Russia. More than 200 paintings by the Chinese artist are presented until 25 September

EPA

26/30 12 September 2016

A visitor looks at Raphael's painting 'Extase de Sainte Cecile', 1515, from the Uffizi Gallery in Florence during the opening of a Raphael exhibition at the Pushkin State Museum of Fine Arts in Moscow, Russia. The first Russian exhibition of the works of the Italian Renaissance artist Raffaello Sanzio da Urbino includes eight paintings and three drawings which come from Italy. Th exhibit opens to the public from 13 September to 11 December

EPA

27/30 11 September 2016

Steve Cropper and Eddie Floyd perform during Otis Redding 75th Birthday Celebration - Rehearsals at the Macon City Auditorium in Macon, Georgia

Getty Images for Otis Redding 75

28/30 10 September 2016

Sakari Oramo conducting the BBC Symphony Orchestra, the BBC Symphony Chorus and the BBC Singers at the Last Night of the Proms 2016 at the Royal Albert Hall in London

PA

29/30 9 September 2016

A visitor walks past a piece entitled "Fruitcake" by Joana Vasconcelo, during the Beyond Limits selling exhibition at Chatsworth House near Bakewell

REUTERS

30/30 8 September 2016

A sculpture of a crescent standing on the 2,140 meters high mountain 'Freiheit' (German for 'freedom'), in the Alpstein region of the Appenzell alps, eastern Switzerland. The sculpture is lighted during the nights by means of solar panels. The 38-year-old Swiss artist and atheist Christian Meier set the crescent on the peak to start a debate on the meaning of religious symbols - as summit crosses - on mountains. 'Because so many peaks have crosses on them, it struck me as a great idea to put up an equally absurd contrast'. 'Naturally I wanted to provoke in a fun way. But it goes beyond that. The actions of an artist should be food for thought, both visually and in content'

EPA
It is control – the desire to relinquish it through the use of drink and drugs, the concomitant attempt to regain it – that is one of the main themes of her story, both as it is chronicled in her book, and as it is relayed to me in person. This is a tale of a quest for freedom, and of the unexpected places in which it can be found.
Listening to Liptrot talk about her childhood, it seems as if that search has been under way since infancy. "As a child, I didn't know much outside the farm. But as a teenager, I got into music and got much more interested in what was going on in the cities. And that led to a sense of frustration. And just the physical landscape of the farm, of being on the edge of a cliff and looking out to sea, and to land you could only sometimes see… it brought a strange contradiction of having quite a lot of freedom to go where I pleased, but also of not being able to leave. And I had a lot of freedom to take risks [the "outrun" refers to an uncultivated pasture on the edge of her parents' farm that reaches out to low cliffs battered by Atlantic breakers], but within a safe place. So I grew up to be quite brave, quite bold. And when I moved to the city, I still had that personality. Only it could get me into trouble."
Liptrot's earliest attempts to combat her feelings of frustration were typical of those of many children: she kept a diary from the age of eight, and a few years later developed a love of the Manic Street Preachers and style magazines – but she took the extra step of producing a fanzine on the school photocopier that she "sent out to other people doing similar things around the country".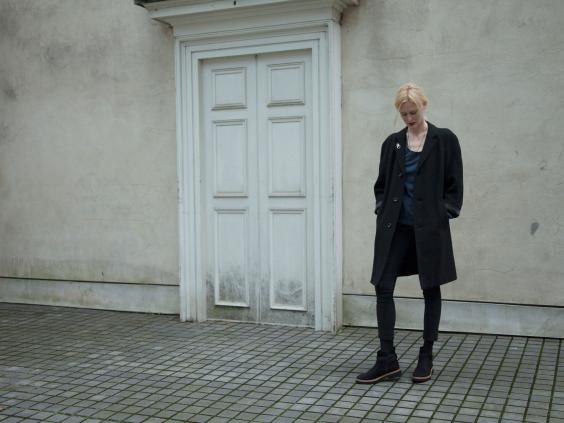 Then there was the question of alcohol. Her mum became a born-again Christian during her early childhood and was not a drinker. Her dad, a "passionate atheist" who has suffered throughout his life from bipolar disorder, would sometimes drink more than usual during a "high" episode, but was not, she says, an alcoholic.
"I had my first drink at the age of 15 or 16, similar to other people at school. But I always loved it. The first time I got drunk, I just loved the change in mood and the dulling of inhibitions, and there were several occasions as a teenager when I would drink a lot more than my friends. I would be the one who got hold of a bottle of vodka and would have to be picked up by my parents, or would do stupid things. I sought it out. And it had a draw for me right from the beginning."
By the time Liptrot left Orkney to study English at Edinburgh University, that draw had increased in strength. "I went to escape Orkney as much as I did to study," she tells me. "I read and worked, and I was highly involved in the student newspaper. But I also partied very hard: bars, pubs and clubs, and the free-party rave scene that was going at the time, which introduced me to drugs. Looking back, there were certainly quite a number of worrying incidents: lost weekends and terrible comedowns, regrettable sexual encounters and low patches. I was just about managing to hold it all together."
But when she moved to London at the age of 23 to become a writer and journalist (her parents were not especially concerned – "They knew of my ambitions and could see that it was the place to go"), her grip on her life began to weaken.
"I'd had some freelance work for publications such as The Face and the NME, and I'd done a blog that had got a bit of attention. But because of my partying I rather screwed up some opportunities that I had – the nightlife sometimes took priority over the deadlines – so I got day-jobs working in corporate communications and industry magazines."
It was while trying to hold down these jobs that her drinking slid out of control: before long, "All of the things that they tell you will happen to alcoholics began to happen to me. I got sacked from, or my contract was ended for, a number of jobs. I lost friends and places to live. And I got in trouble with the law."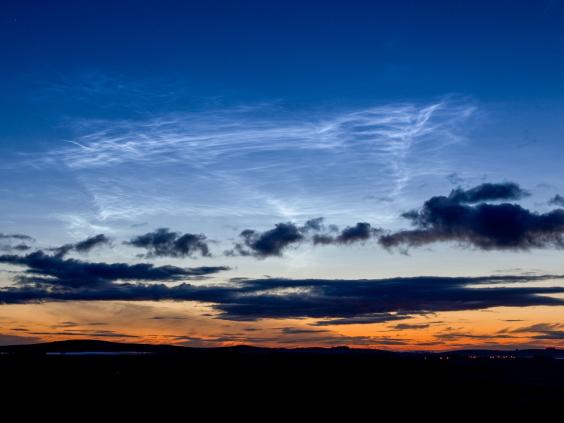 When her alcoholism was at its most serious, it was causing her to experience seizures. "In lonely London bedrooms or in toilets at nightclubs," she recalls in her book, "my wrists and my jaw would freeze and my limbs wouldn't respond as usual… Something was crumbling deep within my nervous system and shook my body in powerful pulses to the extent that I was frozen and drooling, until they eased off enough for me to pour another drink."
There were many such worrying moments: an arrest for drink-driving during a brief trip to Orkney; a train journey on which she awoke under a table of four men, not sure if she was vomiting; and an attempted sexual assault, which, thanks to a moment of lucidity and resilience ("I screamed for help and shouted, 'I am stronger than you, I am stronger than you'"), she narrowly escaped.
So, after several failed attempts to treat her addiction, she asked for a final time to be referred to rehab. She knew this would be her last chance. But her feelings about Alcoholics Anonymous were complicated. "To begin with, I was trying to find any reason that I could to dismiss or avoid it. And as someone who's not religious, their spiritual basis was a concern. But I went to a large number of meetings – partly because I was so k scared of starting drinking again – and in the first year I explored a lot of the 12 Steps. And there are a lot of tools that I've gained from it. But it's all the things that I write about in the book – the sea-swimming and the birdwatching in Orkney – that have been most important to me."
Yet Liptrot, who is now 34 and back, for the time being, in London, hadn't turned to the natural world of Orkney with a sense that it would offer her such forms of sustenance and comfort. Her considerations, initially, were practical. "By necessity, my lifestyle changed dramatically when I stopped drinking. I avoided the places I used to go and became more of a daytime rather than nighttime person. Going for walks around the coast of Orkney and visiting other islands at first quite simply gave me something to do with myself."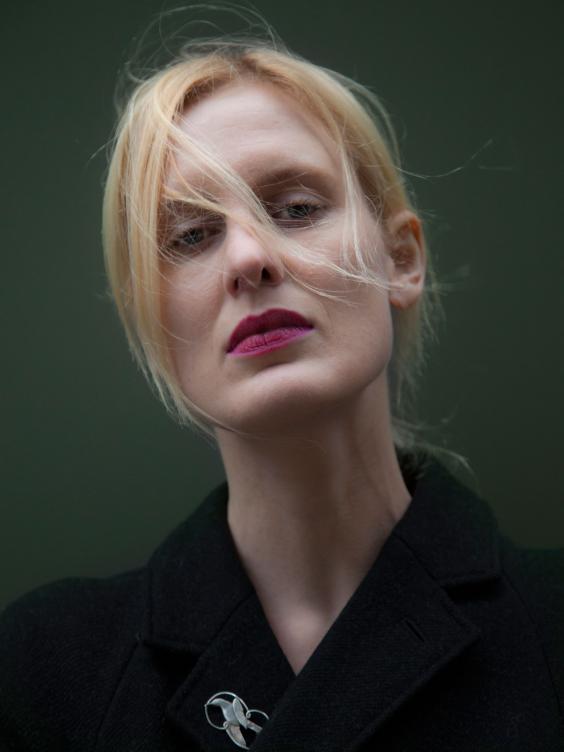 And then, around a year after she first got sober, she began to feel that the islands of her birth were holding on to her. She spent time with her divorced parents; with her mother in Kirkwall, her father on the farm, and later at a small cottage on Papa Westray. But "a big turning point" was finding a job on a bird-conservation project monitoring corncrake populations for the RSPB. In time, Liptrot grew steadily more aware that there was a world of stimulus, connection and escape beyond the one that alcohol had always promised, but never fully delivered. "Gaining knowledge about, and affection for, the place began to fill the absence that had been created when I stopped drinking," she tells me. "Repeated observation of the same place meant I was able to understand the cycles of the tides, the weather and the seasons. And it was pleasing to see things I'd read about in books in real life."
Liptrot's account of the role these phenomena played in the ongoing story of her recovery – a tale of hunting for merry dancers (aurora borealis) in the midnight sky; of a burgeoning sensitivity to the movements of the seas and shifts in the wind; of a deepening love of the customs and the continuities of island life – results in a work that is at once a hymn to the importance of history, a resonant and attentive celebration of place, and a deeply affecting account of her determination to find, recognise and embrace the freedom of sobriety.
In parting, she recalls the moment she first saw noctilucent cloud – the high, gleaming clouds of twilight peculiar to the northerly latitudes. "There was a chance of me seeing it when I was outdoors late at night around midsummer. But the first time I did see it, with my own eyes, was a buzz. A different kind of high from drugs, but still a high. And sometimes it's a comfort to understand that the celestial bodies, and the oceans and the birds, just go on doing their thing, whatever might be going on with us."
'The Outrun' (£14.99, Canongate) is out now. Liptrot is in conversation with Olivia Laing at Waterstones Piccadilly on Wednesday at 7pm
In this short passage from 'The Outrun', Amy Liptrot has returned to Orkney from London and given up drinking. She has a job at the RSPB, and a growing interest in the land, sea and skies of the islands
Despite growing up here, I'd never taken the time to look for the merry dancers [Northern Lights] when I was younger. I remember my parents trying to get me to come outside on a winter night and wanting to stay in and watch SuperTed. I remember looking out north from the farmhouse to the sky over the Outrun, unsure if the white glow was what I was meant to be seeing. Tonight on Papay [an island also known as Papa Westray], there can be no doubt.
I keep going out during the evening to see if the lights are still there, while following photos being posted online and talking with friends on the Orkney Mainland or in the south about what we are watching. I can see the aurora and so can Dad on the farm. I check the space-weather forecast – the aurora predictor. This is a geomagnetic storm of the highest order experienced in years. People on Papay ring each other up, telling their neighbours to go and look outside. The next day everyone at the coffee morning is talking about it in the excited way they would discuss unexpected good weather or a wedding.
I stay up reading about solar cycles and coronal mass ejections, about photons and poles. I read about the spacecraft and satellites monitoring the sun's potentially dangerous activity, protecting us; and alarmist predictions that energy from a solar ejection could hit our electricity networks. The Northern Lights could be a warning.
Often at night I have sat up in bed circling my ex's abandoned online profiles. On Google Streetview the branches are bare on the tree in front of the flat we used to share. I long for him to know I'm doing better but I won't be truly better until I no longer want him to know. But tonight I'm wild on Northern Lights. I'm following a different obsession.
Reuse content