Children's author Judith Kerr has brought Mog The Forgetful Cat out of retirement causing ripples of nostalgic delight among children and adults alike — and also allowing Sainsbury's to win the battle of Christmas adverts 2015 by harnessing an old friend.
The charming animation sees the fine bushy-tailed pussycat, who has featured in 17 books but last made an appearance in 2002 when she died of old age in Goodbye, Mog, back to full health and strength and causing havoc with the Thomas family's Christmas.
Kerr, 92, wrote the story which follows an It's A Wonderful Life-style series of disasters only for friends and neighbours to step in and save the Thomases and Mog from the ashes of their burnt out Christmas.
The computer animated Mog starring in the advert might be a little too different at first look but a book also titled Mog's Christmas Calamity being published in tandem features Kerr's familiar, wonderful illustrations in which the feline's cheeky lopsided smile is ever present.
Sainsbury's will sell the book in stores for £3 and a Mog soft toy will be available for £10 with all profits from both going toward Save the Children's work to improve child literacy in the UK.
But Kerr's legacy cannot be measured in sales of books. It is the joy her quirky characters and believable stories bring that has seen them read again and again to children who grow up and then read them again and again to their children. 
I know this because each night my two-year-old goes to sleep clutching his Mog toy and we read Mog's Kittens endlessly. I can recite the entirety of The Tiger Who Came To Tea from memory and regularly pull it out as the proverbial "big guns" during tantrums on public transport.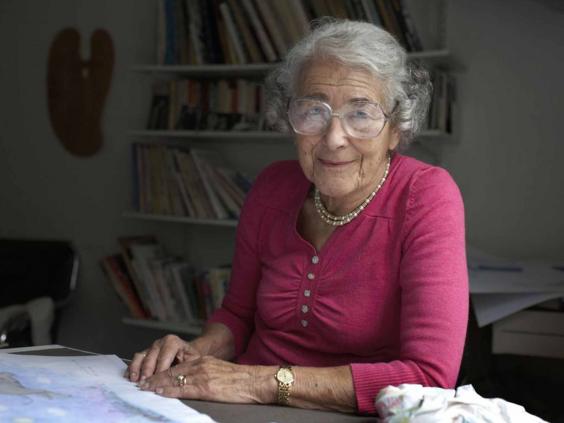 Kerr's own life is completely fascinating and her semi-autobiographical When Hitler Stole Pink Rabbit charts life as Jew in Germany during the rise of the Nazis through the eyes of a little girl horrified that her rabbit toy was left behind when her family are forced to leave Berlin.
I can't help thinking of this when reading my son Mog and Bunny - one of the sweetest adventures by Mog in which she loses her filthy, pink rabbit toy. 
She has written more than 30 books and, despite having dreamt of becoming a writer when she was very young, only started her incredible career after she'd had her own children in facting writing When Hitler Stole Pink Rabbit after her 8-year-old son watched The Sound of Music and told her he now knew what her life as a little girl had been like.
As a teenager I repeatedly read the When Hitler Stole Pink Rabbit sequels The Other Way Round and A Small Person Far Away and languished in the warm voice of her narratives which journeyed from the terrifying to the pedestrian in life with equal zest and good humour.
The joyfully baffling Tiger Who Came To Tea - which the author once revealed is a veiled reference to the Gestapo turning up unexpectedly and making a mess out of everything — finally got a sequel last year with The Crocodile Under the Bed nearly 50 years later in 2014.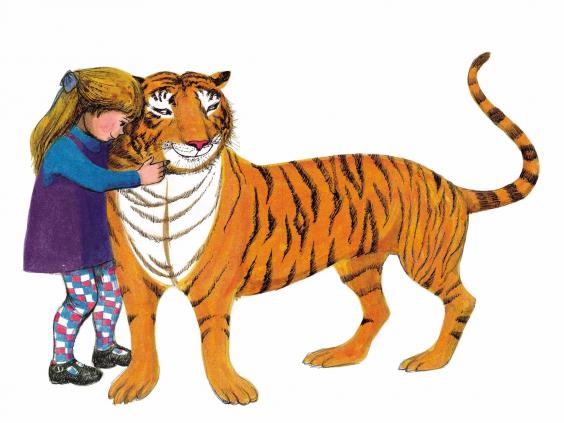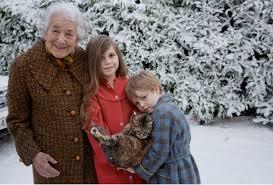 In fact despite Mog's retirement and Kerr's impressive age the author, whose husband Thomas Nigel Kneale died in 2006, has been working continuously. "Since Tom died, I've had nothing else to do," she told the Independent last year. "I can get up in the morning and I can work and go to bed. I don't cook – I microwave. So I've done quite a lot of books in the last eight years and, of course, it's been the saving of me. Even if you do total rubbish all day, you go to bed and you think, 'Well, I'll fix that tomorrow'."
Children's best reads 2015
Children's best reads 2015
1/11 The Most Wonderful Thingin the World

Vivian French & Angela Barrett: The Most Wonderful Thing in the World (Walker 7+) - A Venetian Princess can only be won by the best - least expected - gift. Exquisitely heart-felt.

2/11 Mountford School For Ghosts

Toby Ibbotson: Mountford School For Ghosts (Macmillan 8+) - A supremely funny, gripping caper.

3/11 Jessica's Ghost

Andrew Norriss: Jessica's Ghost (David Fickling 11+) - Why can a lonely boy see and talk to a ghost? A spooky comedy turns into a heartening account of teenage depression especially for boys.

4/11 The Little Gardener

Emily Hughes: The Little Gardener (Flying Eye Books 6+) - A tiny gardener delights in the garden that is his home but it is dying, until a human child helps. Gentle and moving.

5/11 Five Children on the Western Front

Kate Saunders: Five Children on the Western Front (Faber, 9+) - E Nesbit's children fight in the First World War. Can they save each other and the Psammead? Outstanding 2015 Costa children's winner asks deep questions about courage and tyranny.

6/11 Ten Little Dinosaurs

Ten Little Dinosaurs: Mike Brownlow and Simon Rickerty

7/11 Deep Water

Lu Hersey: Deep Water (Usborne 12+) - Danni's mother disappears, her Dad takes her to Cornwall and she is battling old evil with new magic. Mslexia prize-winner; excellent.

8/11 Car-Jacked

Ali Sparkes: Car-Jacked (OUP 8+) - A genius boy with asthma is accidentally kidnapped by a bank-robber. Who will win the chase? Full of clever twists and genuine humanity.

9/11 Buffalo Soldier

Tanya Landman: Buffalo Soldier (Walker 12+) - Former slave Charlie steals a dead man's clothes to win freedom. Gripping, vivid, superb, the 2015 winner of the Carnegie Medal.

10/11 Finding Audrey

Sophie Kinsella: Finding Audrey (Doubleday 12+) - Bullied girl gets agoraphobia, but finds hope in sharply sensitive story from the queen of romantic comedy.

11/11 Pike

Anthony McGowan: Pike (Barrington Stoke 8-14+) - Written in direct, dramatic language, a boy and his disabled brother brave deep waters and brutal gangsters in search of gold.
Kerr even makes a cameo appearance in the Sainsbury's advert telling little Debbie Thomas that Mog, who saves the day despite having caused the disaster, "deserves a medal". I think we all know who really deserves the medal. But she'd probably prefer an egg.
Reuse content