Professor Stephen Hawking has become an unlikely contender for a James Bond villain after saying that he would love to play a "baddie".
The theoretical physicist, 72, reckons he has the right voice for the role and has previously featured on The Simpsons, Star Trek and Monty Python's recent live shows.
Diagnosed with motor neurone disease aged 21, the nearly completely paralysed Hawking now 'speaks' via a computer that he operates by twitching his cheek.
"My ideal role would be a baddie in a James Bond film," he said in an interview with Wired magazine. "I think the wheelchair and the computer voice would fit the part."
Iconic James Bond villains
Iconic James Bond villains
1/10 Blofeld

Bond's long-standing nemesis Ernst Stavro Blofeld, played by Donald Pleasance in 'You Only Live Twice'

2/10 Jaws

Richard Kiel as Jaws in Moonraker with Roger Moore's James Bond

Rex Features

3/10 Dr No

Joseph Wiseman as Bond villain Dr No in the film of the same name

Rex Features

4/10 Max Zorin and May Day

Christopher Walken as Max Zorin and Grace Jones as May Day in A View to a Kill

5/10 Scaramanga

Christopher Lee as Francisco Scaramanga in The Man With the Golden Gun

6/10 Goldfinger

'You expect me to talk?' 'No, Mr Bond, I expect you to die!' Auric Goldfinger with Sean Connery's Bond

7/10 Oddjob

Goldfinger's butler Oddjob displays his lethal flying hat skills

All rights reserved - Activision / Eurocom

8/10 Elliot Carver

Jonathan Pryce as media mogul Elliot Carver in Tomorrow Never Dies

Rex Features

9/10 Raoul Silva

Javier Bardem's villain Raoul Silva in Skyfall

Rex Features

10/10 Elektra King

Sophie Marceau as Elektra King in The World Is Not Enough
The A Brief History of Time author is currently being played by Eddie Redmayne in Oscar-tipped movie The Theory of Everything.
Hawking has said he was so impressed with Redmayne's performance that he cried and even mistook the actor for himself in some scenes.
"I thought Eddie portrayed me very well," he said. "At times I thought he was me. I think Eddie's commitment will have a bit emotional impact."
Redmayne admitted being daunted by the prospect of playing Hawking but describing preparing for the role as "riveting".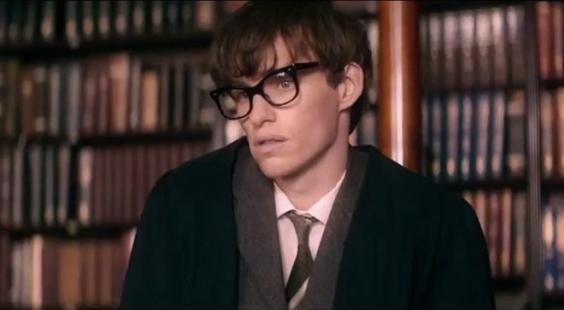 Felicity Jones stars as Hawking's ex-wife Jane Wilde in the film, due for UK release on 1 January.
Elsewhere, the title and cast for Bond 24 is due to be revealed on Thursday morning in an announcement from Pinewood Studios.
Reuse content