"To infinity…and beyond!" It has been nearly 20 years since Buzz, Woody and the gang first hit cinema screens but Toy Story will return for a fourth instalment, Disney has confirmed.
Disney/Pixar chief John Lasseter -who helmed the first two Toy Story films- is on board to direct number 4, which is slated for release in June 2017.
He says his team has come up with a new idea for the franchise that "he can't stop thinking about" and that the fourth Toy Story will "open a new chapter" in the lives of the toys.
1995's Toy Story was the first computer-generated animation to achieve mainstream success.
"We love these characters so much; they are like family to us," Lasseter said in a statement. "We don't want to do anything with them unless it lives up to or surpasses what's gone before."
The new story is being created by the original writing team of Lasseter, Andrew Stanton, Pete Docter and Lee Unkrich.
Rashida Jones and Will McCormack (Celeste and Jesse Forever) are joining the writing team and Galyn Susman is producing.
"When [the writers] came up with this new idea, I just could not stop thinking about it. It was so exciting to me, I knew we had to make this movie. And I wanted to direct it myself," Lasseter said.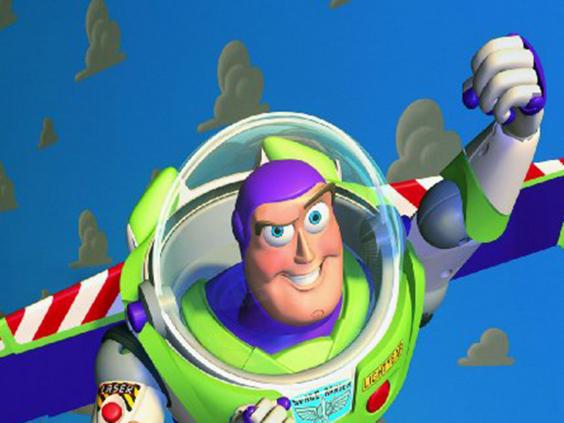 Toy Story

is one of the most successful animated franchises of all time having grossed $1.94 billion worldwide.
Toy Story 3, which came out in 2010, won two Academy Awards and took over $1 billion at the box office - making it the highest-grossing animated film until it was surpassed by Frozen earlier this year.
The storyline of the fourth film is being kept firmly under wraps but according to the LA Times Lasseter revealed it will be a love story and will pick up roughly where the third film left off.
Toy Story films
Toy Story films
1/9 Toy Story

Andy with his toy Woody the Cowboy who is voiced by Tom Hanks

2/9 Toy Story

Buzz Lightyear, voiced by Tim Allen in 1995's Toy Story

IMDB/Pixar/Walt Disney

3/9

Andy and his mum in Toy Story 3

Pixar

4/9 Toy Story

Jessie in Toy Story 3

5/9 Toy Story

Ken and Barbie in Toy Story 3

AP

6/9 Toy Story

The toys are boxed up and sent to Sunnyside in Toy Story 3

IMAGENET

7/9 Toy Story

PIXAR

8/9 Toy Story

Hamm in 'Toy Story'

WALT DISNEY PICTURES/PIXAR ANIMATION STUDIOS

9/9 Toy Story

1995's Toy Story was the first computer-generated animation to achieve mainstream success

PIXAR
Lasseter also directed A Bug's Life and currently holds the title of chief creative officer of Walt Disney and Pixar Animation Studios.
"John created Toy Story and directed its first two films and it's great to have him back directing one of our most valuable properties," Disney chief executive Bob Iger said.
In February an idea about the identity of Andy's mum in the Toy Story films put forward by The Pixar Theory author Jon Negroni gained traction on social media. He suggests that Andy's mum is Emily, Jessie the cowgirl's former owner.
Buzz Lightyear's trademark cry of "To infinity…and beyond!" recently topped a poll to find the UK's favourite movie quote of all time.
Reuse content