We were sitting around the kitchen table with a Spanish friend. As is the modern way, there was an iPad out and we were taking it in turns to DJ. As the evening wore on, our friend suggested that it was the moment for "Bailando". We looked at her blankly. "'Bailando'," she said again as if were stupid. "It is not possible you no know it." (She really does talk like that.)
But it was possible that we did not know it. Because although Enrique Iglesias's song has been a monster hit in just about every part of the world this year, it barely tickled the UK charts, crawling to No 75 last September.
In the list of the top 20 most watched YouTube clips of all time, only two are from this year. One is Katy Perry's "Dark Horse" (a top five hit in the UK) and the other is the video for "Bailando", which has been viewed a smidgen under 600 million times.
The song has been No 1 on iTunes in more than 50 countries as well as reaching the top of the official charts in Italy, Finland, Mexico, Portugal, Serbia and Slovakia, to name a few. In Spain, where our friend is from, "Bailando" went to the top of the iTunes chart and stayed there for almost six months. In America, it was the first non-English-language top-10 radio hit since "Macarena" in 1996 and is the highest charting Spanish- language single of all time.
Such was the success of the original version that Iglesias duly rerecorded it with the rapper Sean Paul. In fact, Iglesias has now released four versions of the song, adapting each version slightly to slay a further swathe of the globe.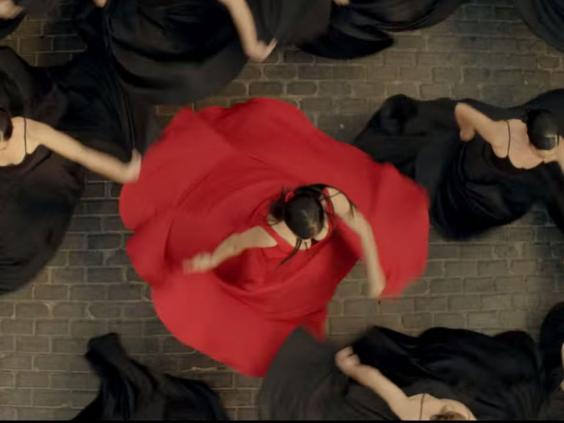 In as much as the song is about anything, "Bailando" is a straightforward and rather old-fashioned tale of a man who sees a woman dancing and immediately falls in love with her. "Bailando" means "dancing", and at one stage Iglesias proclaims: "You look at me and, girl, you take me to another place/ Got me feeling like I'm flying, like I'm out of space." The accompanying video is quite something, too. Shot with the sort of budget and in the sort of location (Santo Domingo, the capital of the Dominican Republic) that would make a Bond film blush, it features, in the words of the US chart bible Billboard, "a young Cuban flamenco troupe swirling in red dresses [who] meet up with street dancers in one of the best choreographed encounters since the Sharks met the Jets".
And yet for all the song's insistent charms, Iglesias is asking but we Brits aren't dancing. To understand why, I ask a music business insider friend. His musings are lengthy but boil down to this. At the time "Bailando" was capturing the feet of the rest of the world, the Universal label was throwing a lot of money at another of its Spanish-language singers, the Colombian pop sensation Juanes.
MTV EMAs 2014
MTV EMAs 2014
1/12 MTV EMAs 2014

Nicki Minaj collects her award for best hip-hop act

Getty Images

2/12 MTV EMAs 2014

Canadian singer Kiesza performs live

Getty Images

3/12 MTV EMAs 2014

David Hasselhoff presents Ariana Grande with the best female award

Getty Images

4/12 MTV EMAs 2014

Chinese act Bibi Zhou beats One Direction to win best worldwide act

Getty Images

5/12 MTV EMAs 2014

Slash belt out a performance

Getty Images

6/12 MTV EMAs 2014

Nicki Minaj hosted the two-hour show and performed 'Anaconda' live

Getty Images

7/12 MTV EMAs 2014

Charli XCX performs on stage

Getty Images

8/12 MTV EMAs 2014

U2 perform live in Glasgow

Getty Images

9/12 MTV EMAs 2014

Royal Blood perform live

Getty Images

10/12 MTV EMAs 2014

LMFAO's Redfoo performs on stage

Getty Images

11/12 MTV EMAs 2014

A pregnant Alicia Keys plays a grand piano during her performance

Getty Images

12/12 MTV EMAs 2014

Enrique Iglesias, winner of best world stage, proves his worth

Getty Images
When the investment in Juanes did not translate into airplay, there was, perhaps, a reluctance to approach the people who choose what songs get airplay with another singer whose principal language is not English.
"'Bailando' was probably pushed quite hard to radio," my source tells me, "but if the powers that be say that it's not right for them, there's not a lot that anyone can do." And yet Iglesias rerecorded the song in English, I point out. "Yes, but the perception was already there that this was a hit in the Spanish-speaking part of the world, so it sort of missed its moment here," he says.
For an idea of why the music industry is screwed, that last comment pretty much says it all. Because, as our late-night session around the kitchen table proved, there is no such thing as a "pop moment" any more. And thanks to YouTube and the like, the right time for "Bailando" these days is whenever the listener wants it to be.
Reuse content